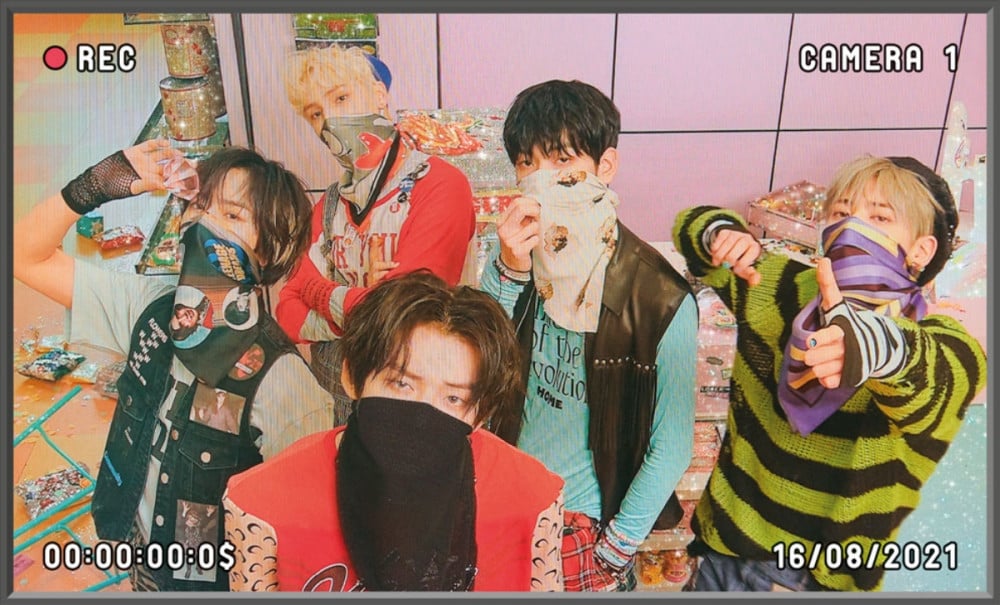 On August 11, album distributor YG PLUS revealed that pre-orders for TXT's 2nd full length repackage album 'The Chaos Chapter: FIGHT OR ESCAPE' have exceeded 560,000 copies.
TXT previously sold 700,000 copies in pre-orders with their 2nd full album 'The Chaos Chapter: FREEZE' back in May. The group then achieved an overall sales record of half a million copies of their album, within only three months of the album's release.
TXT has once again raised the expectation of fans all around the world by unveiling their upcoming repackaged album's teasers. Their upcoming title track "LO$ER=LO♡ER" is a pop punk genre, and will express a boy's desire to be a 'lover' whose world and savior is 'only you', despite looking like a 'loser' to others. The song has an addictive melody and will express the emotions that the Generation Z can relate to. In addition, the repackage album will include their first 'fan song' titled "Exchange Diary" as a side track. A pop genre that individuals can dance to, TXT's fan song has lyrics that the TXT members wrote while thinking about their fans, MOA.
TXT will be returning with their 2nd repackaged album 'The Chaos Chapter: FIGHT OR ESCAPE' on August 17th.