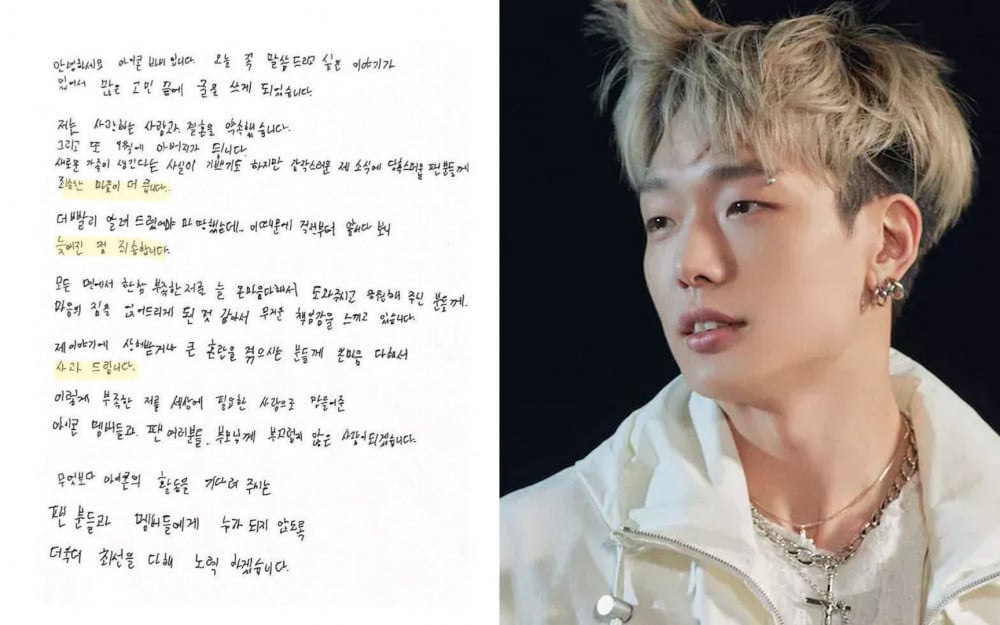 The K-Pop industry has been brought to a shock once again as an idol made an announcement that he was going to get married and is also expecting to be a father next month.
iKON member Bobby shocked his fans and all netizens when he posted a handwritten letter explaining that he is expecting a child next month. Many of his fans and netizens were surprised by the news, but the majority of them were accepting of his news and congratulated him.
However, this was a surprise since there was another idol before Bobby who made the same announcement just last year. Back in January of 2020, Chen made an announcement that he was marrying his non-celebrity girlfriend and that he was expecting a baby. At that time, Chen received much hate as many fans were angered that Chen had kept it a secret from the fans.
With Bobby receiving a vastly different reaction from the public, one netizen started an online community post explaining why the reactions to Chen's and Bobby's announcement differed so much. The netizen who created the post explained, "No matter how many times I read Chen's letter, there is no apology in it." On the other hand, Bobby apologized to his fans on various occasions throughout the handwritten letter.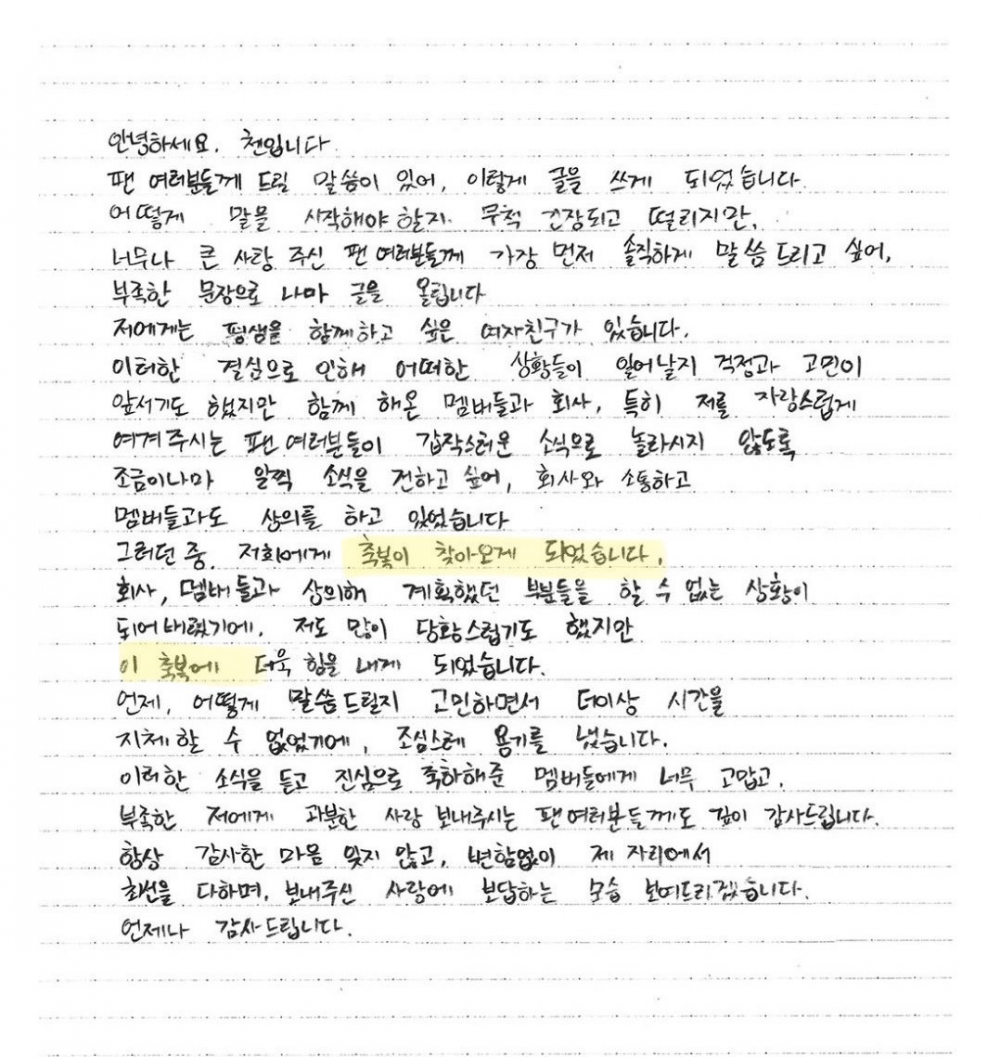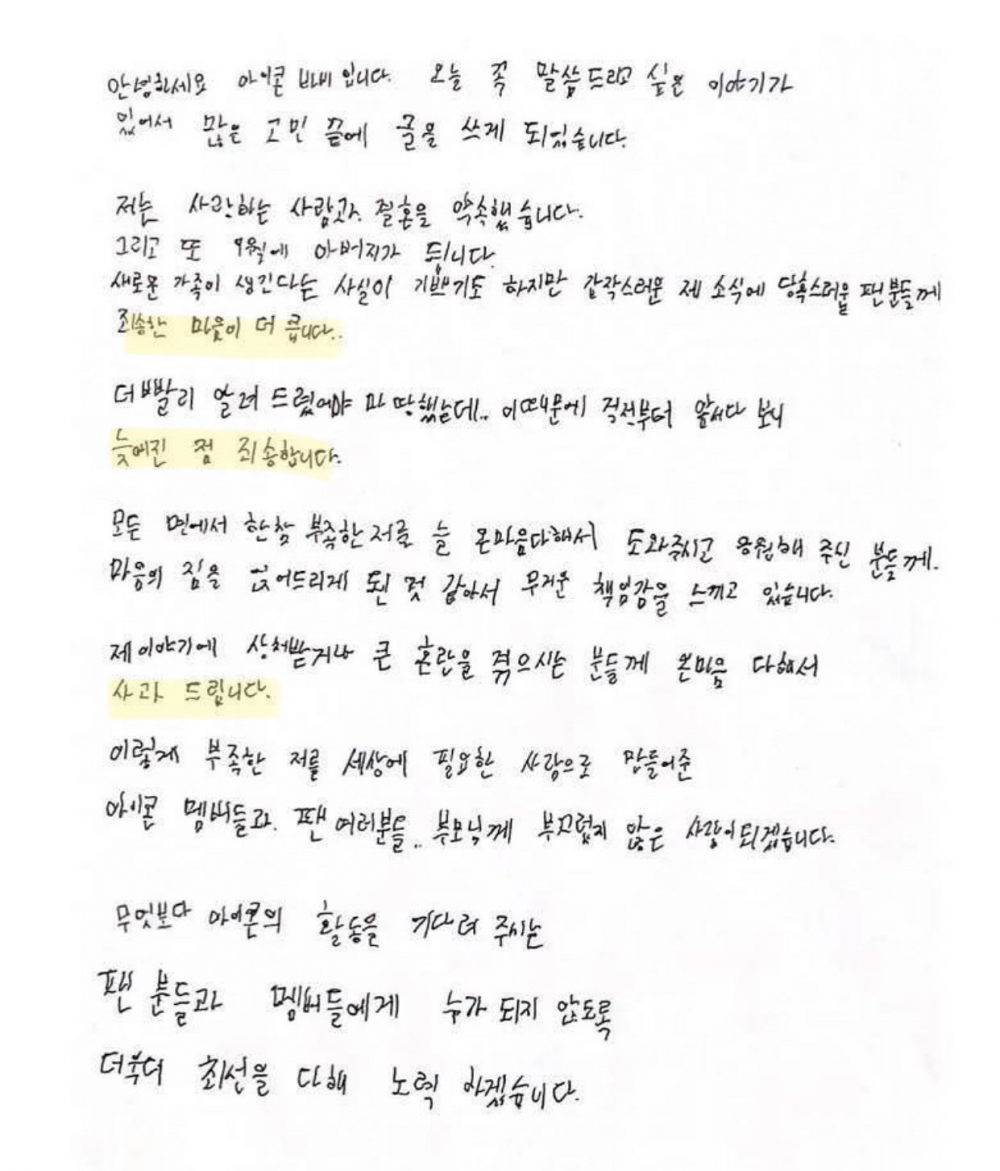 Other netizens gathered to the online community to give their two cents about this topic. Netizens commented, "I think Bobby basically apologized so much after seeing how Chen was treated," "I definitely think Bobby apologized and was careful about his announcement after observing what happened to Chen, lol," "Either way, both of them are fathers," "No, Bobby was always humble, he would always say sorry even on V Live," "The important thing is that he was not the first, that's why," "When I read Bobby's letter, it felt like he got pregnant by accident," and "It's 100% because he was not the first. lol."