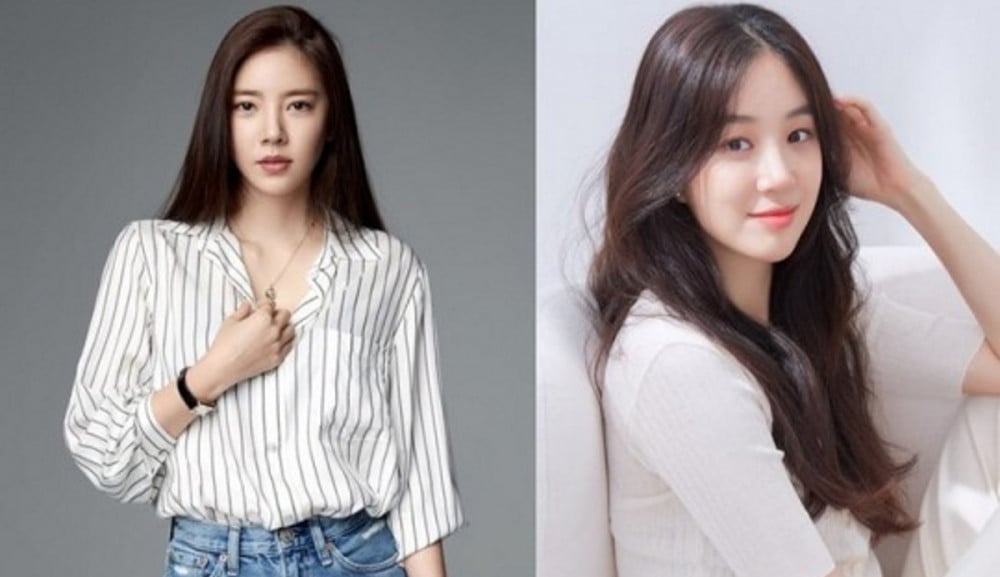 Son Dam Bi and Jung Ryeo Won's label denied fraud scandal rumors.

On August 28, H& Entertainment released a statement responding to reports the actresses received gifts from a man called Mr. Kim who was charged with fraud. It's reported Mr. Kim took on the persona of a wealthy man from Guryongpo, who claimed to have received 100 billion Won ($86,034,086 USD) in inheritance. It's said he showed off luxury vehicles, boats, pool villas, and pensions.

However, he was arrested on the charges of fraud, intimidation, and blackmail this past April. He's accused of embezzling funds from June 2018 to January of 2021, defrauding a total of 11.6 billion Won ($9,979,953.98 USD) from a National Assembly member's brother, journalist, and private lecturer. He's also accused of lobbying influential figures with extravagant gifts. Mr. Kim and 8 other individuals were previously arrested for violating the Anti-Graft Act.

According to reports, Son Dam Bi's manager was recruited by one of Mr. Kim's company employees in 2019, and Mr. Kim gifted the singer-turned-actress an expensive car, clothing, and purses. It's also alleged Mr. Kim and Son Dam Bi were in a relationship, and he paid 50 million Won ($43,017.04 USD) Son Dam Bi had previously borrowed from actress Jung Ryeo Won. Rumors say when Son Dam Bi introduced him to Jung Ryeo Won, he also gifted Jung Ryeo Won a vehicle. When Son Dam Bi found out, she allegedly ended the relationship with him and returned any expensive gifts.

H& Entertainment has denied the rumors with the following statement:


"Hello, this is H& Entertainment.

We're deeply apologetic for causing concern with this unfavorable news during a time that is difficult for everyone. As an agency, we will take direct action when it comes to false reports about our artists Son Dam Bi and Jung Ryeo Won.

Firstly, when she was in Pohang in 2019, Son Dam Bi was approached by Kim Tae Woo, a seafood businessman, who claimed to be a fan of hers. He gifted her with drinks and snacks. Later, Mr. Kim also attempted to give her expensive presents without her consent, and she immediately returned all the gifts and cash that he had given her.

We clearly state that Son Dam Bi has no connection to that businessman's fraud scandal.

Secondly, it is not true that Jung Ryeo Won received a car as a gift from Mr. Kim.

Jung Ryeo Won's car was purchased from a secondhand dealer and is not a gift from Mr. Kim. At a location where multiple other people were present, Mr. Kim first approached her by saying that he knew someone who worked in the auto industry. At the time, Jung Ryeo Won was looking into secondhand dealers to replace her car, and she asked Mr. Kim if he could find her the model that she was interested in. Mr. Kim said that his younger sibling owned a secondhand dealership and promised to get her the model she wanted. Through Mr. Kim's introduction, Jung Ryeo Won obtained her car through a secondhand dealership. She received the car after depositing the proper payment into Mr. Kim's account, and there are clear receipts for this.

Furthermore, it is not true that Jung Ryeo Won spent time with Mr. Kim at her house alone. Mr. Kim asked to consult with her on something and made an appointment to speak with her and her close friend.

Jung Ryeo Won and Son Dam Bi have suffered severe damage from the spread and reproduction of false reports.

As an agency, we will take steps to protect our artists from harm and make sure people face civil and criminal liability for spreading false reports and malicious comments online."