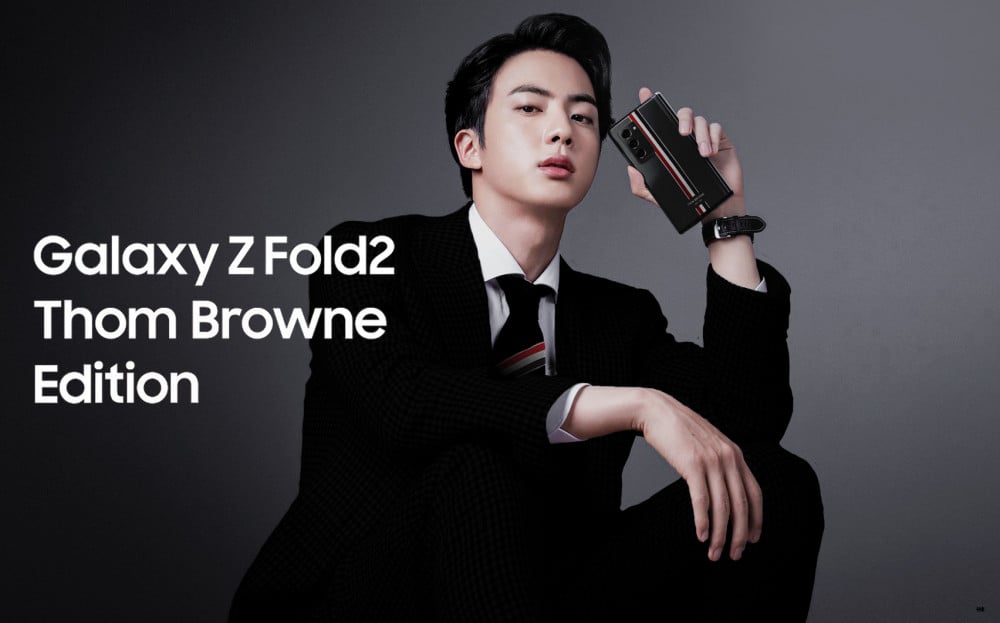 Jin is known as a big fan of Thom Browne. This year Samsung is releasing a whole set designed by the Thom Browne brand. The officials revealed that this collaboration was initiated by a BTS member! Jin is that member!
His impact!
Jin keeps gaining lots of attention shining in Samsung ADs with his perfect elegant and actor-like aura and visuals. The post with his solo shoot for Samsung became their most liked tweet. Jin got the nickname "HUMAN SAMSUNG" from the media and netizens.
Jin keeps being the main event of high-end brands promotions like Samsung, Louis Vuitton, and even Thom Browne and BALENCIAGA as unofficial admirers.