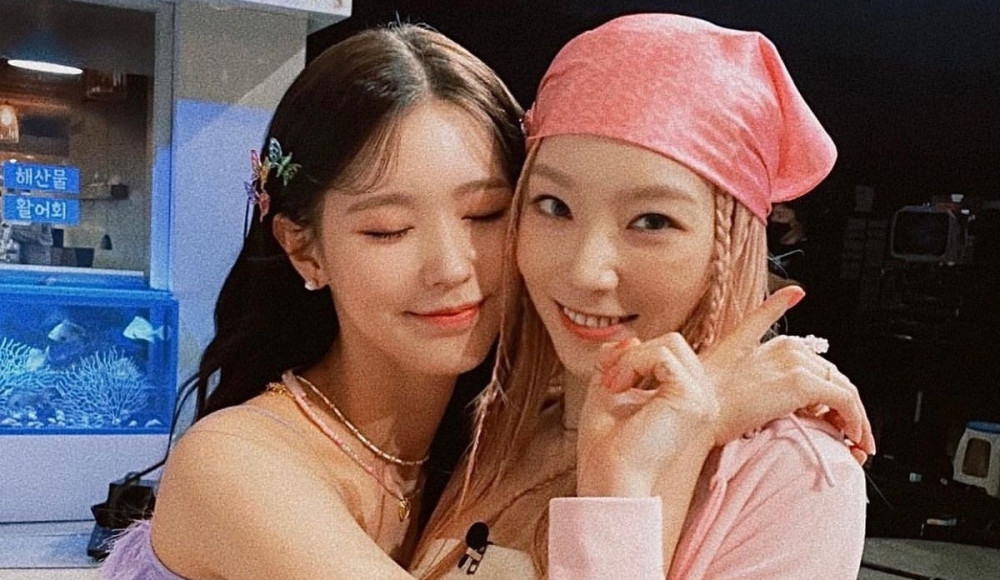 (G)I-DLE's Miyeon and Girls' Generation's Taeyeon looked gorgeous on the set of 'Amazing Saturday'.
On August 7 KST, Miyeon took to Instagram where she posted a series of photos taken during the recording of the tvN variety program. In two of the photos, she posed in a friendly manner with Taeyeon, whom the (G)I-DLE member admires greatly.
Miyeon wrote in the caption: "Amazing Saturday was really, really fun >__< Thank you for having me :) And Taeyeon sunbaenim...the best <3 ( σ̴̶̷̤ .̫ σ̴̶̷̤ ) ♡".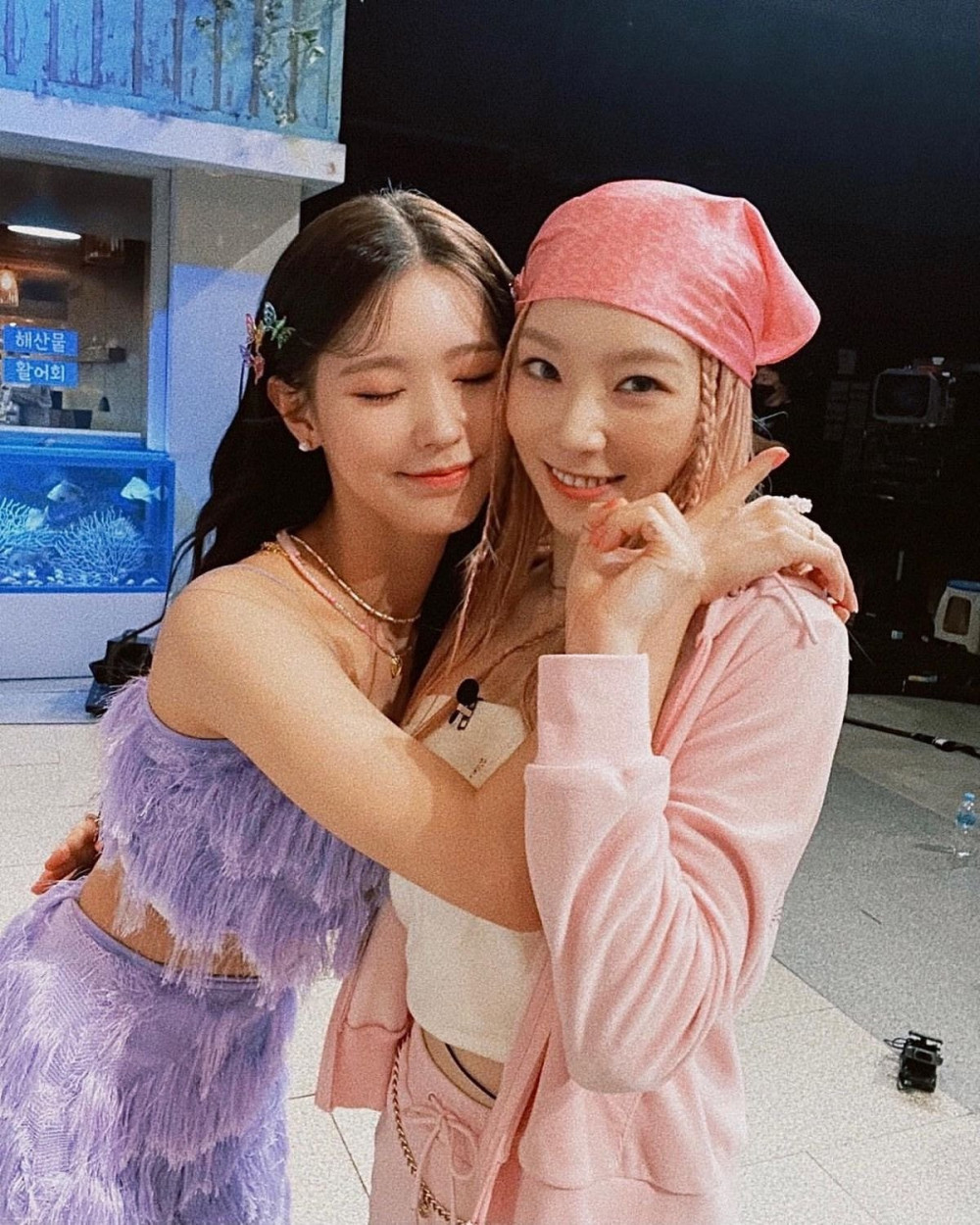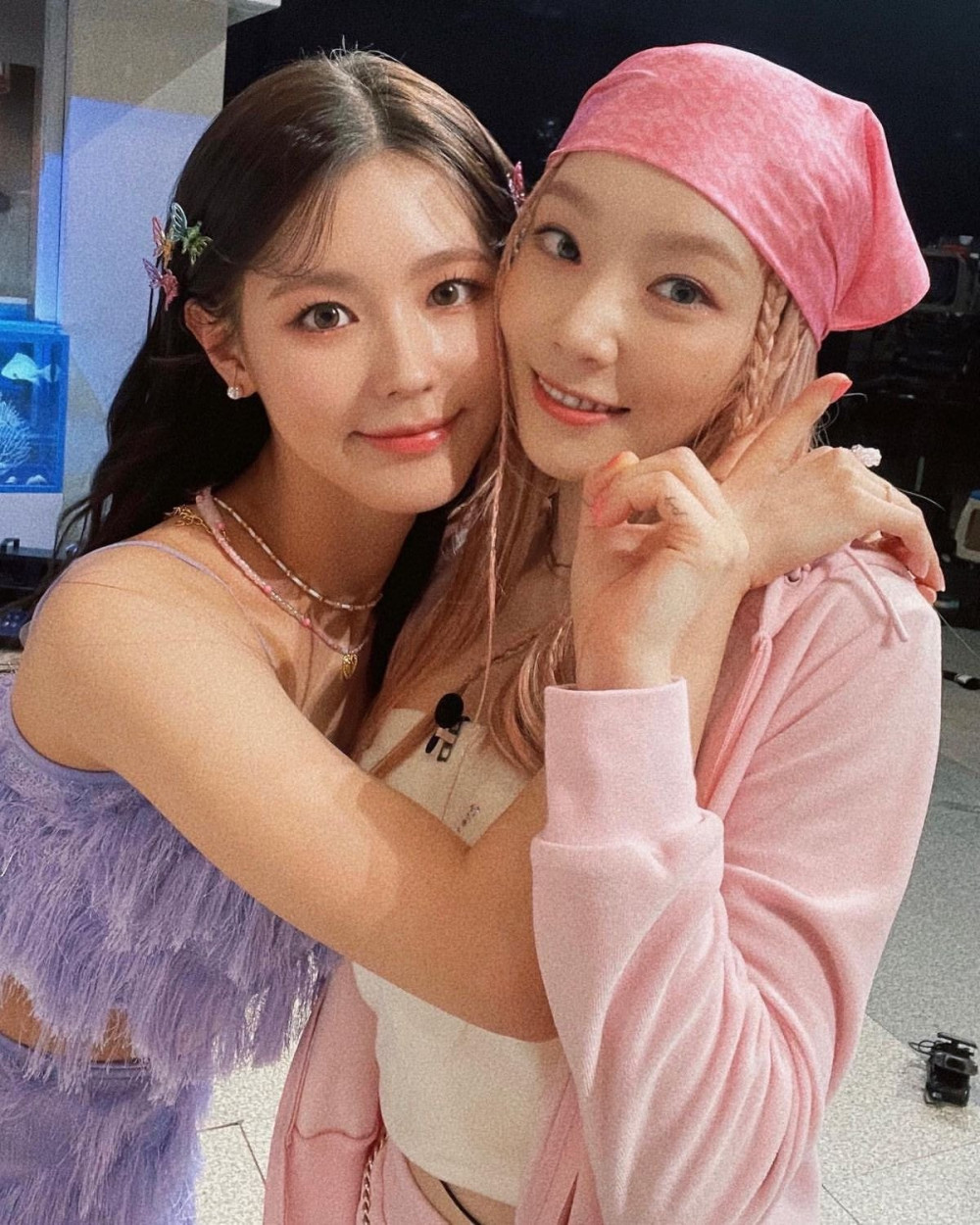 (G)I-DLE's Minnie also commented on their post with heart-eye emojis.

On an online community forum, netizens gawked at the gorgeous visuals of the two female idols and left comments such as:
"I heard Miyeon was so shy as a fan that she couldn't speak to Taeyeon for sometime but later mustered up the courage to take a picture during their break"
"Are you sure that Miyeon was shy??? They look so close lol"
"Miyeon actually looks so bold to be doing that pose after meeting her haha"
"Shy and introverted ladies they say..."
"Was she really shy lol"
This episode of 'Amazing Saturday' featured (G)I-DLE's Miyeon alongside MONSTA X's Minhyuk, 2PM's Wooyoung, and Kwanghee as guests for the summer concept of 'music show MCs'.