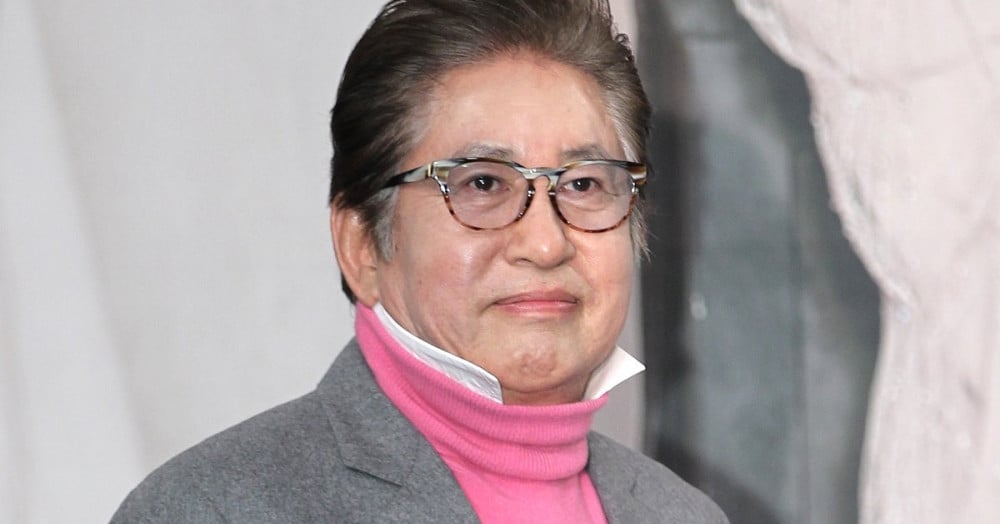 Actor Kim Yong Gun (76) has reconciled with his longtime girlfriend 'A' (37). According to a 'Dispatch' report on August 12, the two have reportedly resolved their misunderstandings through conversation, and decided that they would focus on doing their best for the baby.
Kim Yong Gun and 'A' had a discreet meeting somewhere in Seoul, last week. It's been close to two months since the conflict centered around A's premarital pregnancy began. After sharing a conversation for about an hour and a half, the two confirmed their sincereties. Kim Yong Gun came forward with an apology and said, "[At that time] I did not consider A's feelings and only emphasized my perspective. Thus, I tended to A's wounds. I asked for forgiveness for my rash words and actions." 'A' reportedly teared up after Kim Yong Gun apologized to her. A's lawyer stated, "[My client] did not want anything special. She only wanted to hear one warm word. After sharing a serious conversation, they cleared up their misunderstandings."
According to Dispatch reports, Kim Yong Gun has decided to register the baby under his name. He also plans to actively support 'A' during her pregnancy and provide full child support. He further promised to fulfill his duties as the father of the baby. In particular, 'A' plans to withdraw her lawsuit against Kim Yong Gun. A's lawyer stated, "[My client] shared a sincere conversation with Kim Yong Gun. We will also withdraw her lawsuit and she will focus on raising her baby."

Meanwhile, actor Kim Yong Gun was married to a non-celebrity wife from 1977 until their divorce in 1996. The couple has two sons, actor Ha Jung Woo (Kim Sung Hoon) and singer/producer Cha Hyun Woo (Kim Young Hoon). In other news, Kim Yong Gun's son Ha Jung Woo recently made an appearance at court for his ongoing illegal propofol use trial.