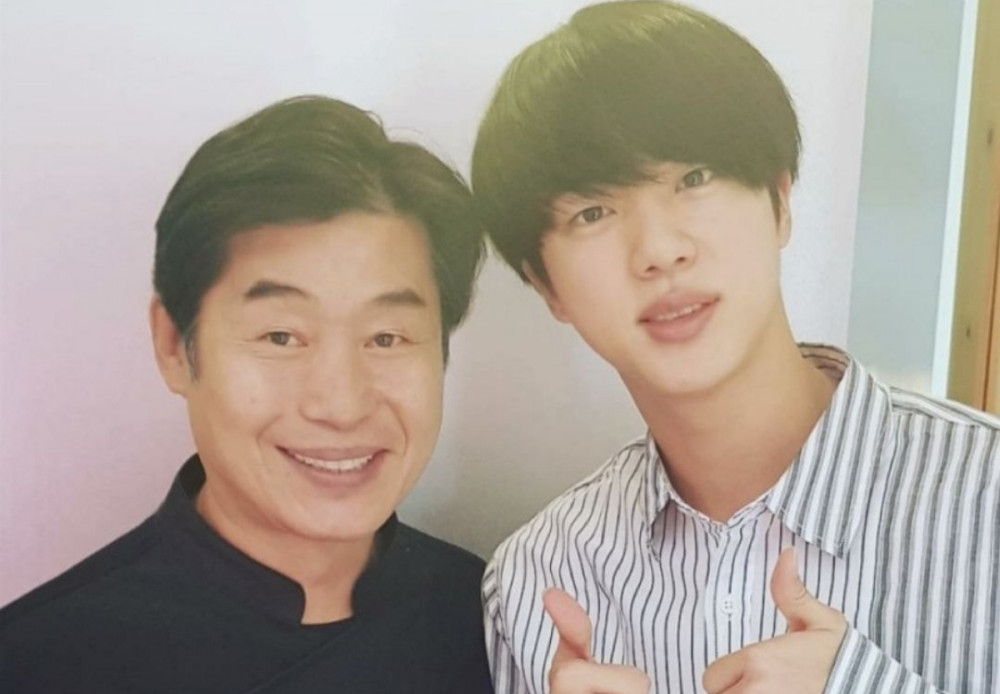 On August 6, celebrity chef Lee Yeon Bok appeared as a guest on KBS's YouTube variety series 'Jo Se Ho's Wine Bar', with the theme of 'Wine loved by celebrities in the entertainment and business world'. On this episode, Lee Yeon Bok revealed a heartwarming story about BTS's Jin.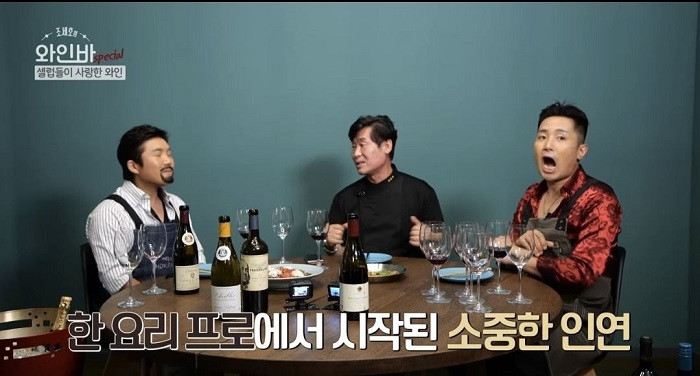 Lee Yeon Bok first met Jin on the JTBC variety show 'Please Take Care of My Refridgerator', when Jin and Jimin had made a guest appearance on the show.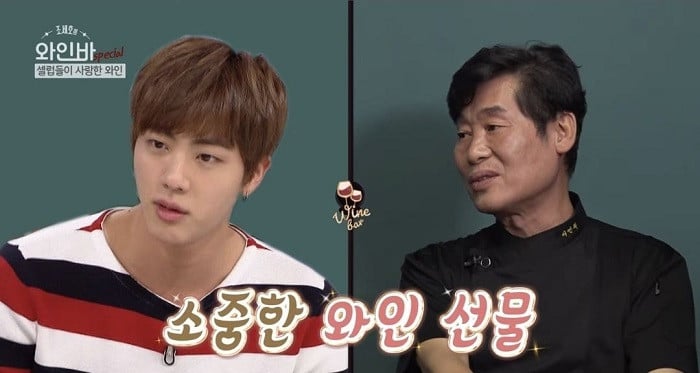 Jin continued to stay in contact with chef Lee Yeon Bok after the show, and Lee Yeon Bok revealed that Jin once gifted him with a personally bought bottle of wine, despite being overseas in the United States for BTS's concert.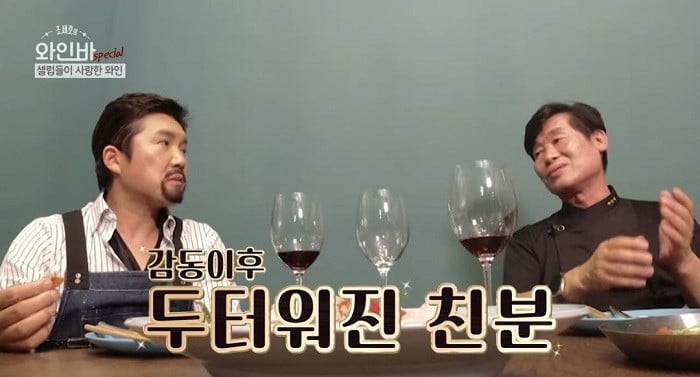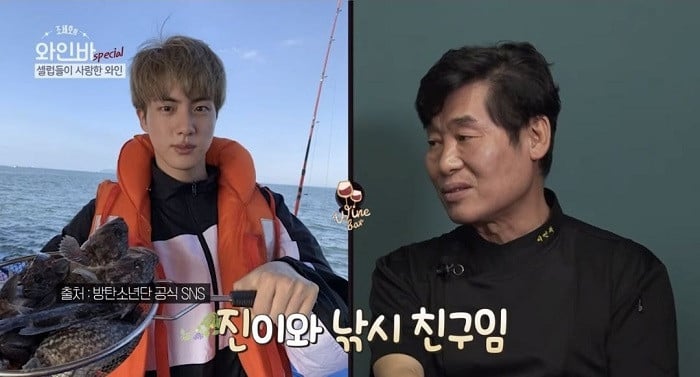 After the grateful event, the two became even closer. Lee Yeon Bok stated that he and Jin are now friends who enjoy going fishing together.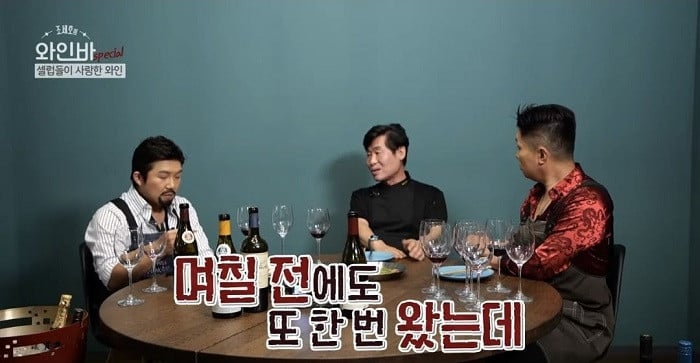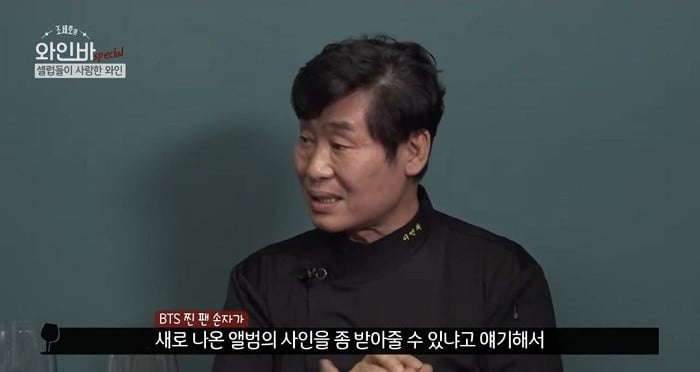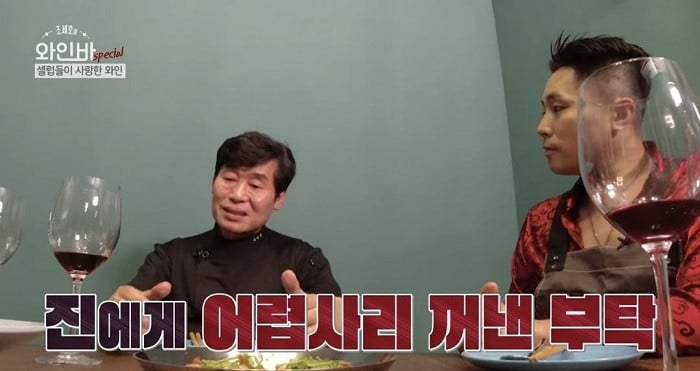 Lee Yeon Bok then revealed another incident, where Jin showed his considerate personality. He stated that just a few days ago, Jin had visited him.
When BTS's new album had come out, Lee Yeon Bok's grandson, who is an extreme fan of BTS, asked if Lee Yeon Bok could get his album signed by the members of BTS. Lee Yeon Bok difficultly brought up the request to Jin, in order to grant his grandson's wishes.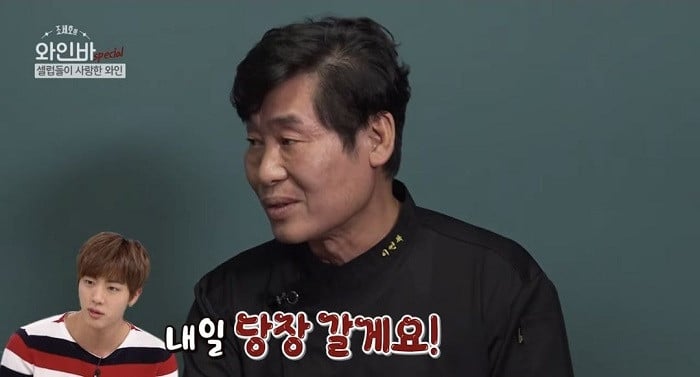 Much to his surprise, Jin immediately agreed to fulfill Lee Yeon Bok's request for his grandson, and had replied, "I will go [visit you] right away, tomorrow!"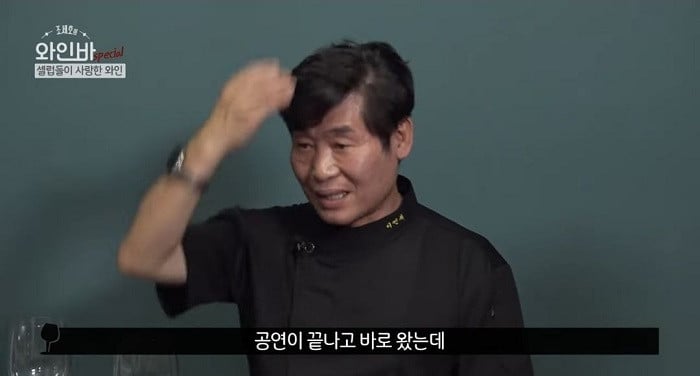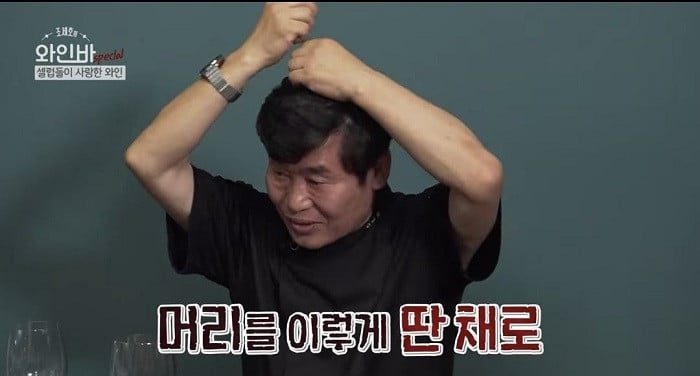 Right after he finished performing at BTS's concert, Jin went to visit Lee Yeon Bok, as promised. Lee Yeon Bok pointed out that Jin had come so rushedly after his concert, that he still had his hair tied up in his 'apple hair'.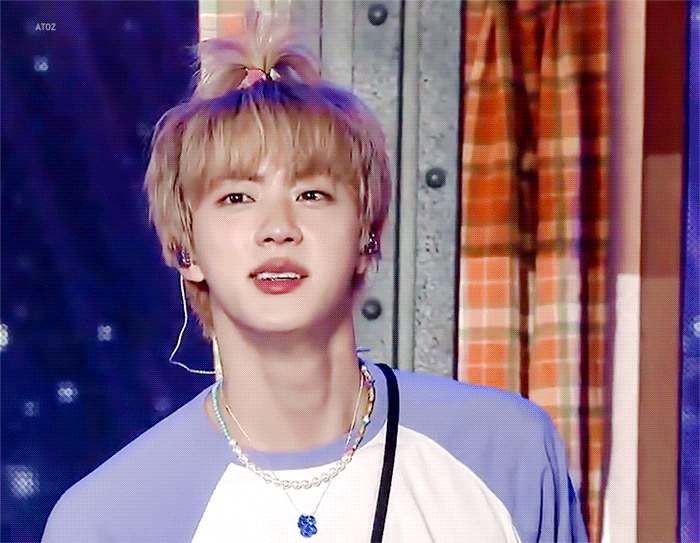 This is the 'apple hair' that Jin had, when visiting Lee Yeon Bok.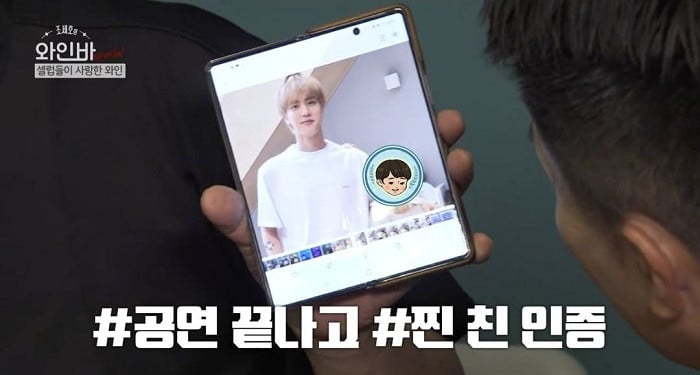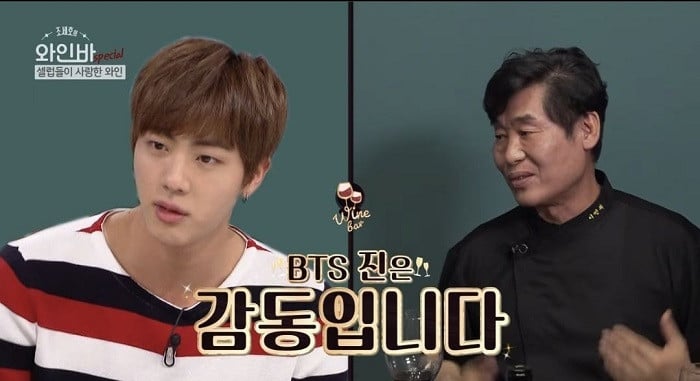 Lee Yeon Bok further proved his friendship with BTS's Jin by showing a photo from Jin's visit, where Jin had taken a photo with Lee Yeon Bok's grandson. Lee Yeon Bok once again expressed his gratitude and said he was touched by Jin's warm, considerate actions.
In response, some of the netizens' comments included:
"As expected from my husband."


"You can't help but to love him."


"For real, he is perfect."


"The longer I love him, the more awesome he becomes."


"At these moments, it becomes obvious that Jin is actually an adult."


"He's so cool, and has good manners."


"I really love him TT."


"So touching."


"He really is a great person."


"Wow...Sukjin TTTTT."


"His apple hair is also so touching. Sukjin, just as a person, is so heartwarming."
"Jin is such a good adult, and it's obvious from many aspects that he was raised well."