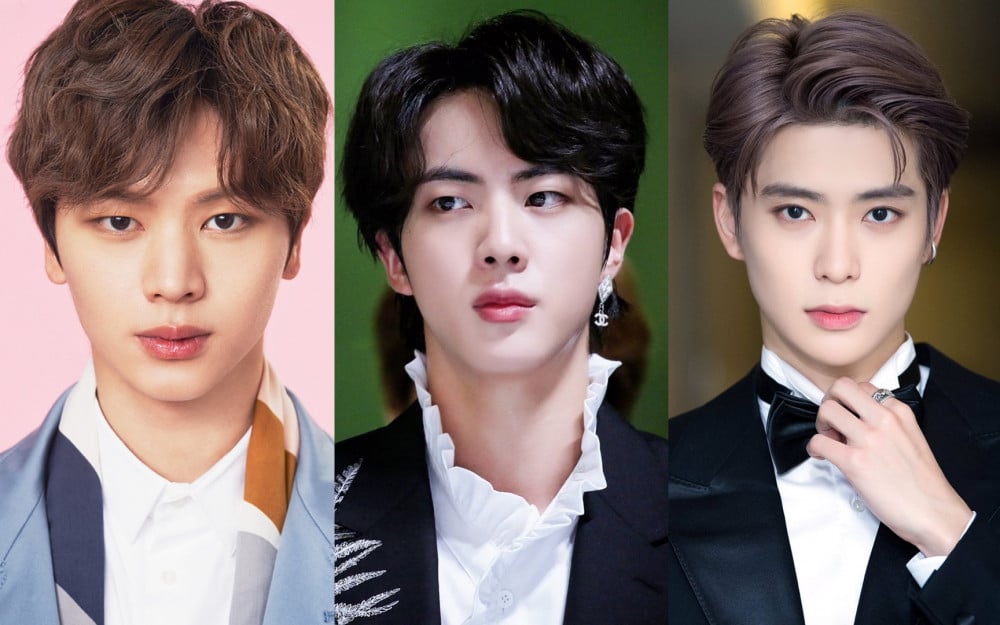 There is a saying, "Beauty is in the eyes of the beholder," in which beauty is subjective to each person. However, there are times when certain aspects of beauty are perceived similarly by the vast majority.
Recently, one netizen created an online community post showing the results of the votes from a survey in which female communities voted on the best visuals of various K-pop male groups. Although all the members of the idol group are handsome, there are preferences for the main visuals that have been chosen by female communities in Korea.
So here are the vote results for "The best visuals in each male idol group chosen by female communities."
1. BTOB
Sungjae came in first place, receiving a total of 939 votes, followed by Minhyuk with 208 votes.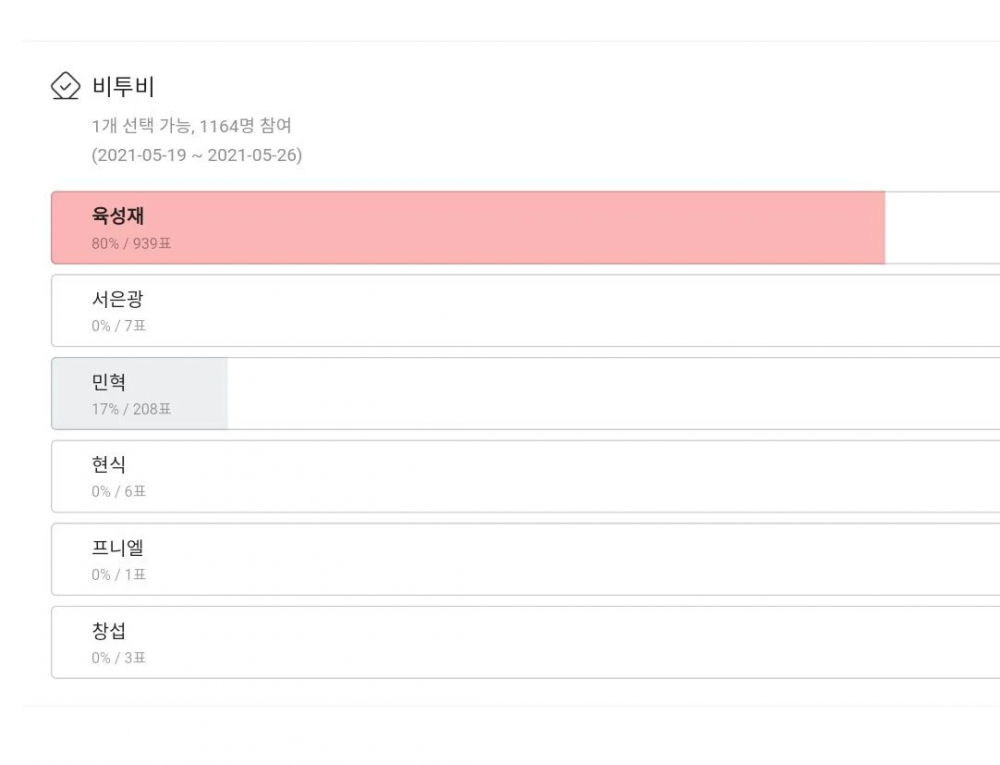 2. iKON
Junhoe came in first place with 294, followed closely by Yunhyeong with 272 votes, and Jinhwan with 145 votes.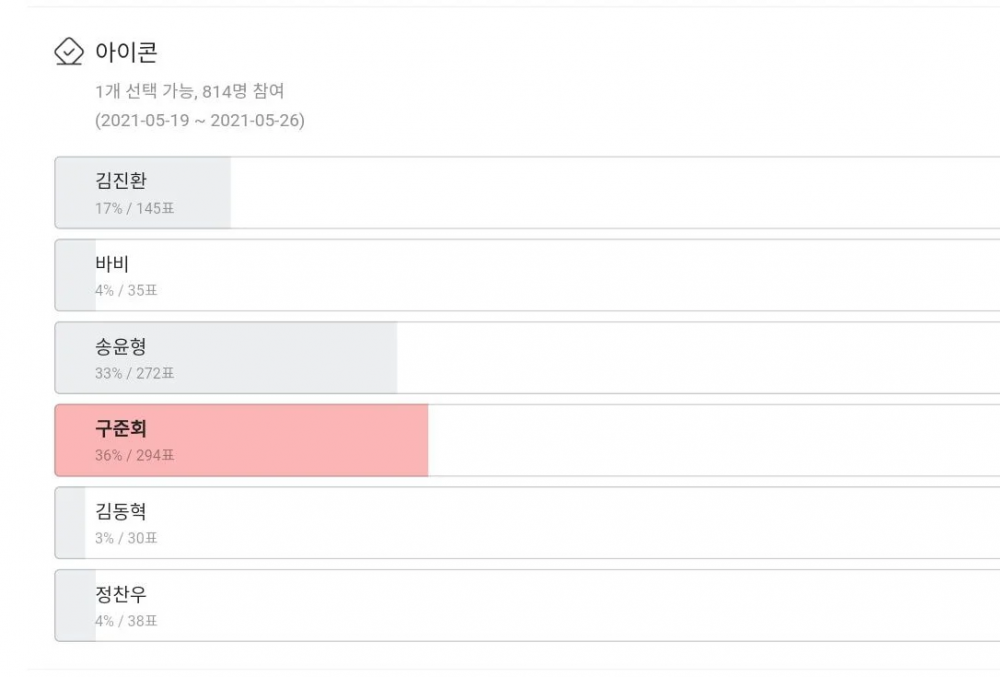 3. Pentagon
Hongseok came in first place with 217 votes, followed by Kino with 111 votes, then Yan An with 107 votes, and followed closely by Wooseok with 102 votes.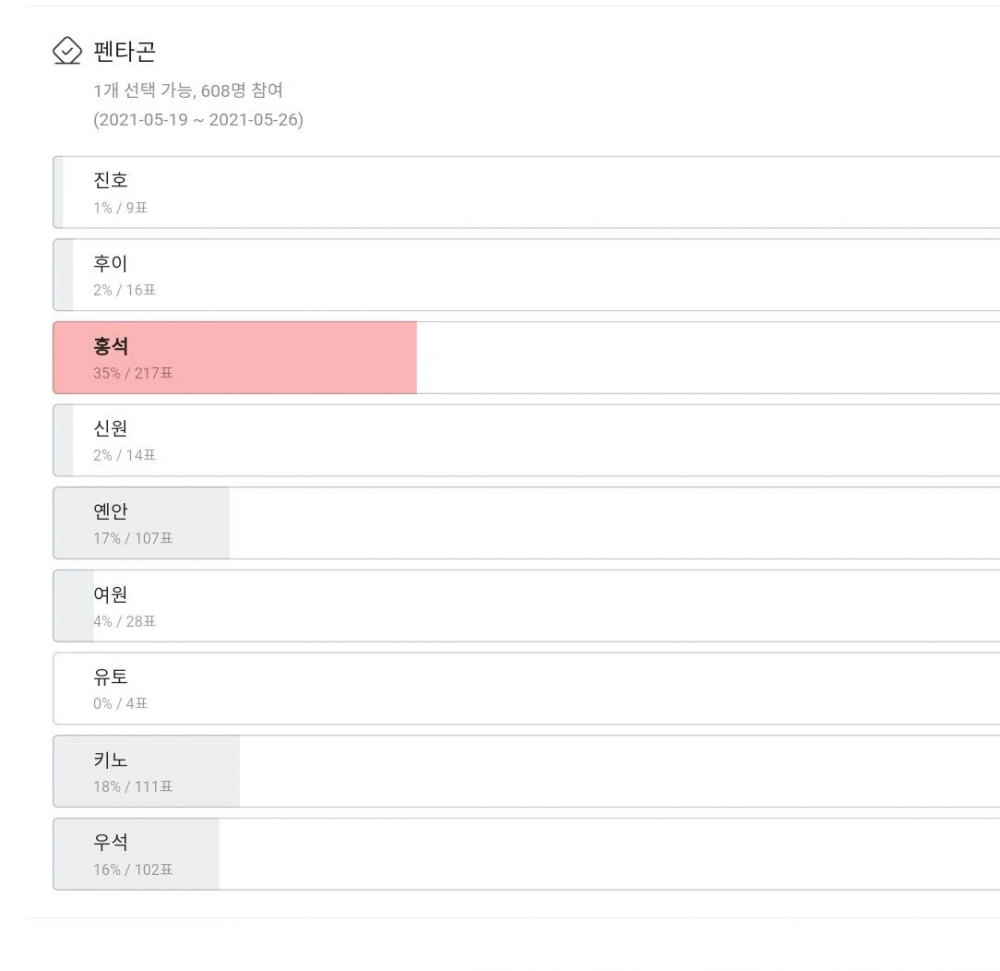 4. MONSTA X
For MONSTA X, Hyungwon came in first place with 614 votes, closely followed by Minhyuk with 546 votes, then Shownu with 42 votes.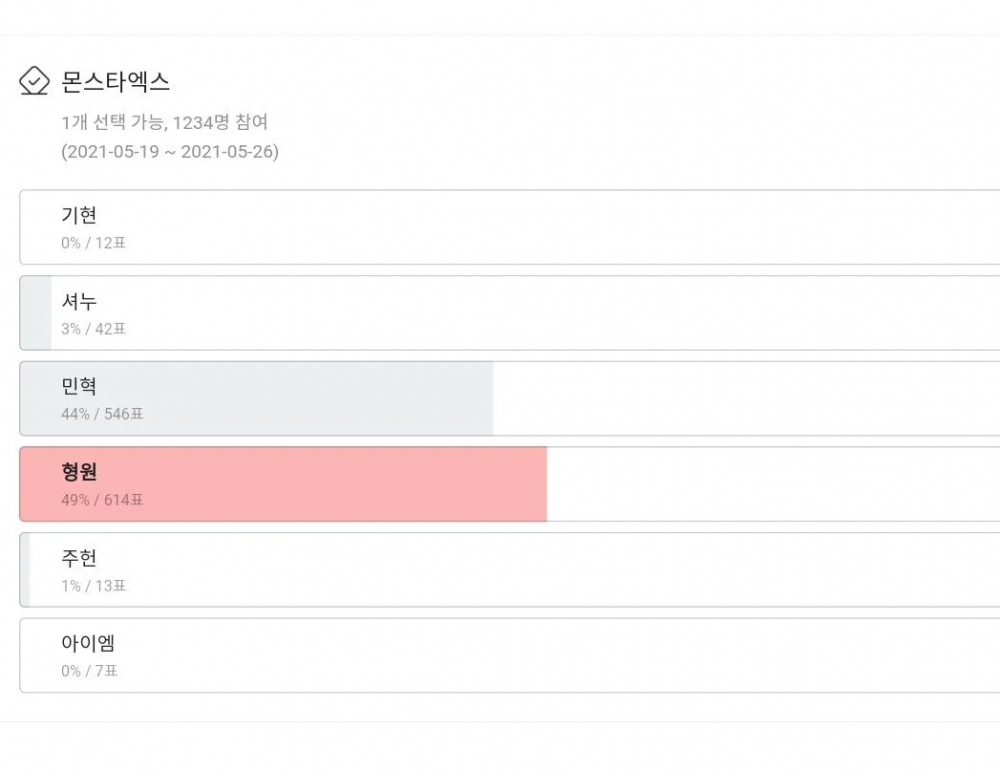 5. BTS
For BTS, Jin came in first place with 659 votes, closely followed by V with 584 votes, and Jungkook in third place with 95 votes.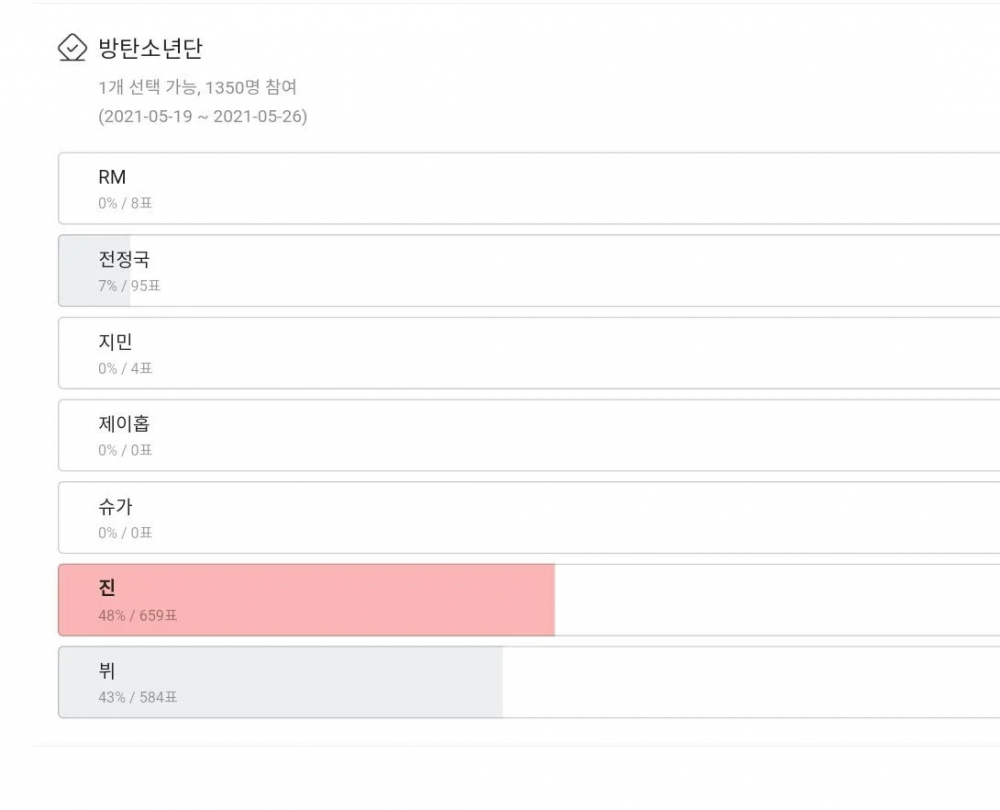 6. NCT 127
Jaehyun came in first place with an overwhelming number of 617 votes, followed by Taeyong with 234 votes, and then Jungwoo with 82 votes.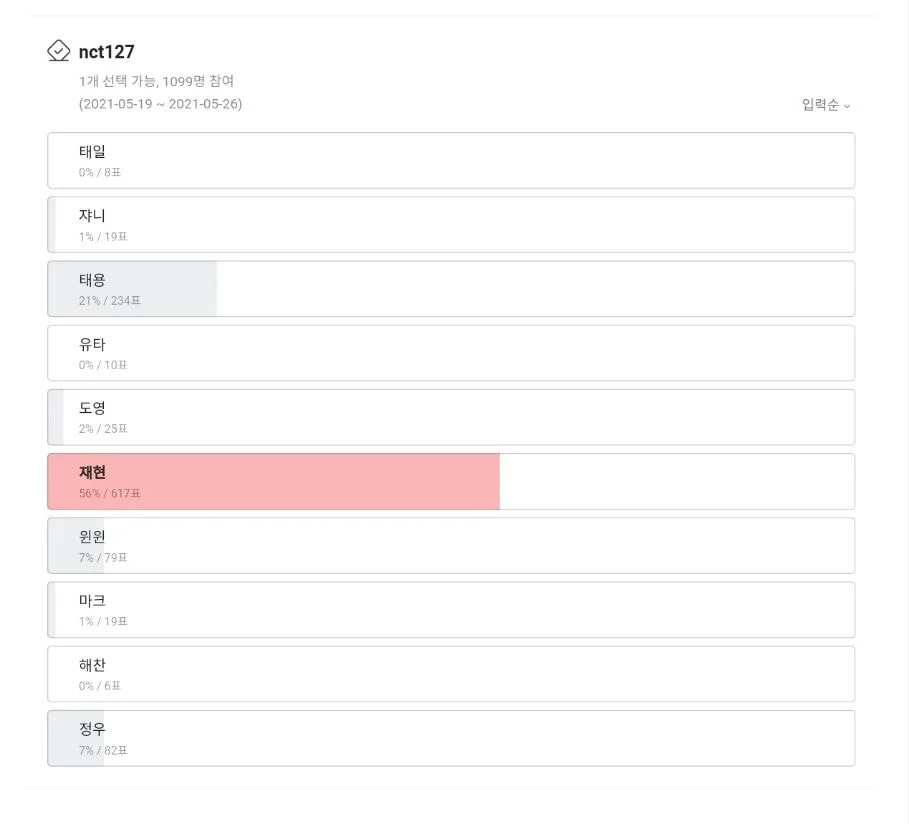 7. NCT Dream
For NCT Dream, Jaemin came in first place with 341 votes, followed by Jeno with 186 votes, then Mark with 54 votes.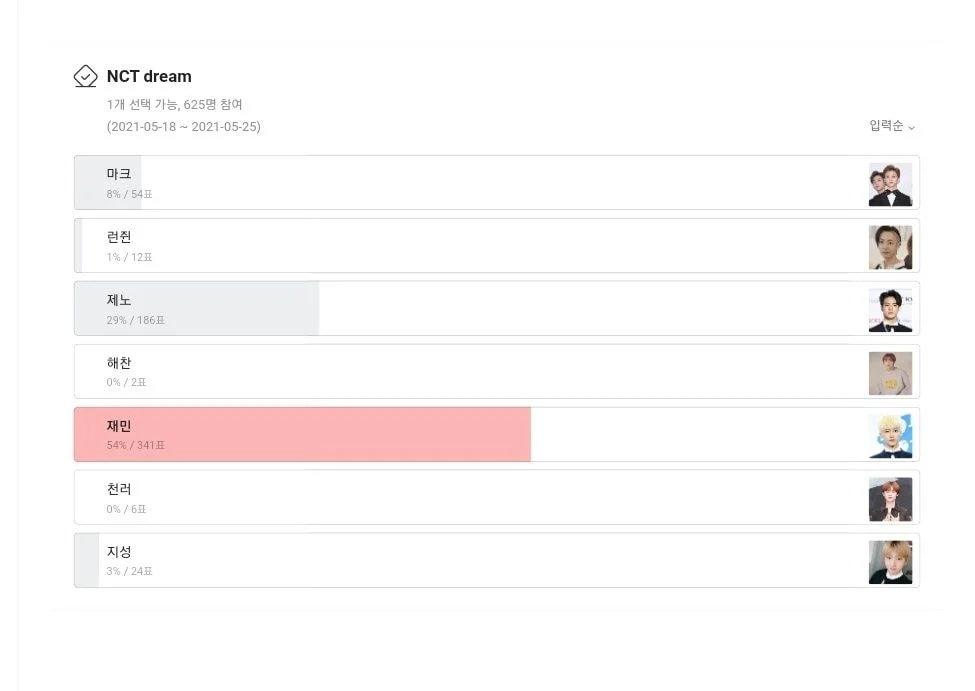 8. SF9
For SF9, Rowoon took first place with 457 votes, followed by Hwiyoung with 183 votes, then Taeyang with 56 votes.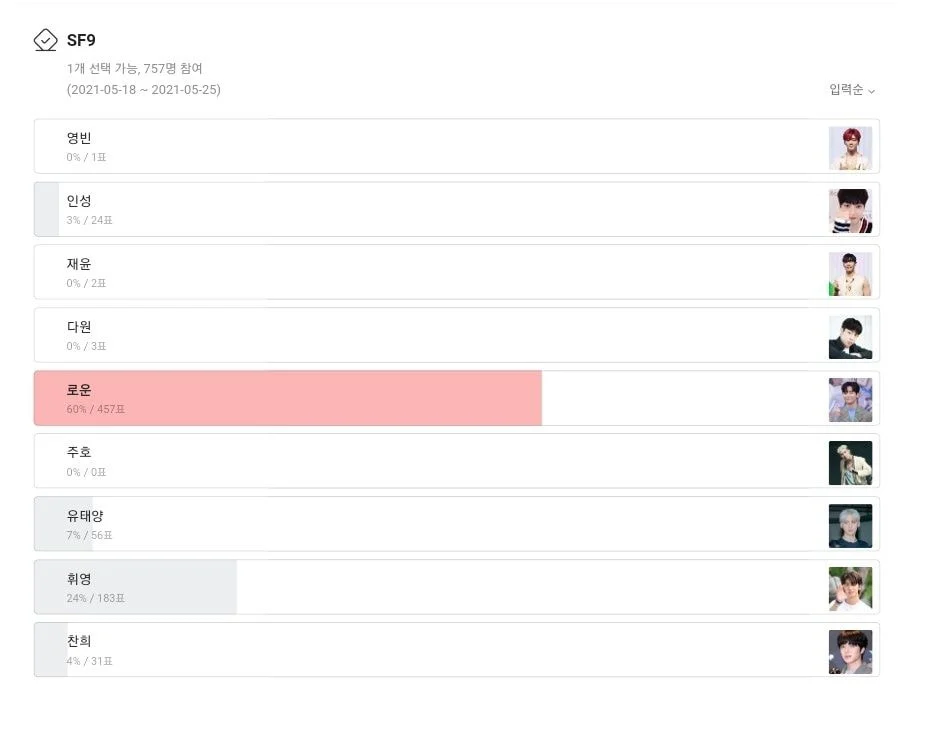 9. The Boyz
Jooyeon came in first place with 320 votes, closely followed behind by Younghoon with 263 votes, and Hyunjae with 150 votes.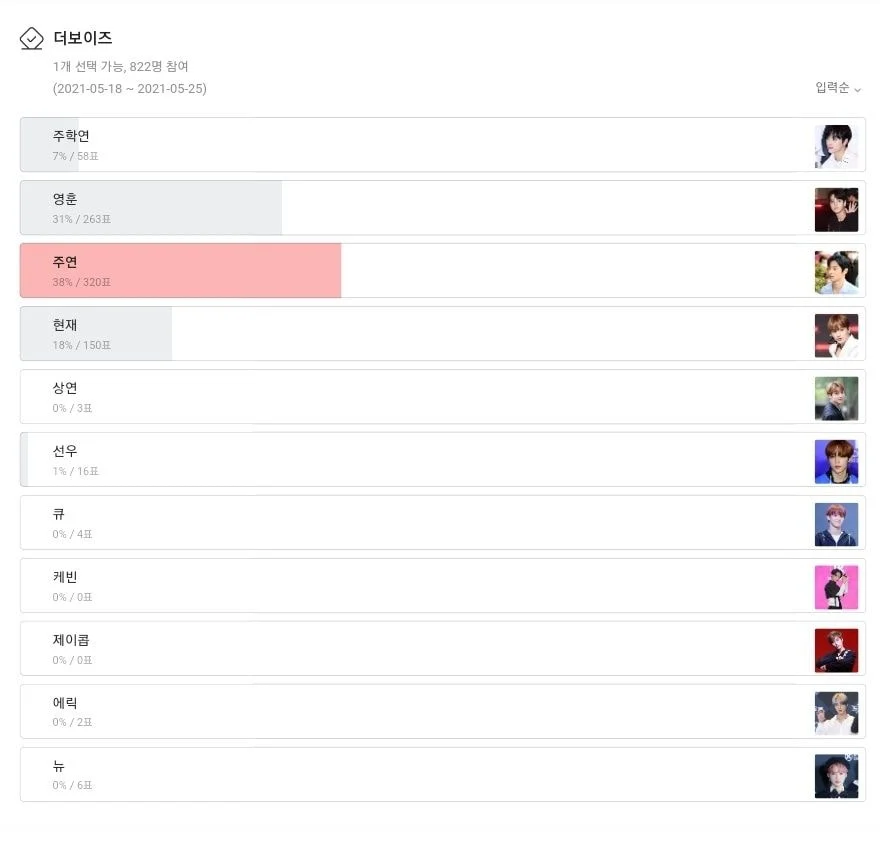 10. Stray Kids
Hyunjin came in first place with 309 votes, followed by Felix with 239 votes, and then Lee Know with 149 votes.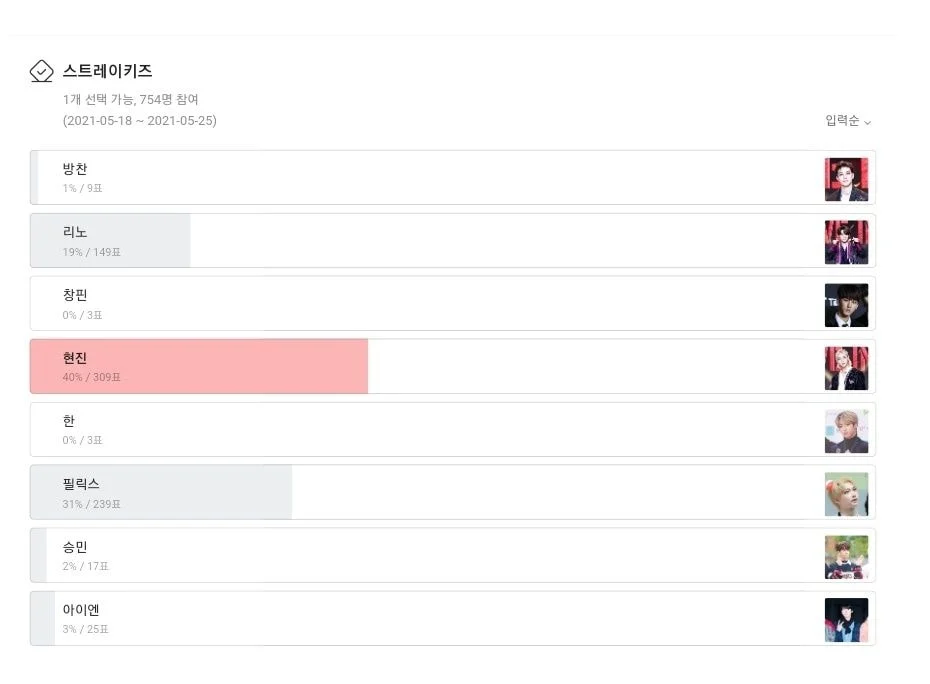 11. ATEEZ
For ATEEZ, the votes were Sunghwa in first place with 125 votes, closely followed by Yunho with 113 votes, and Hongjoong with 61 votes.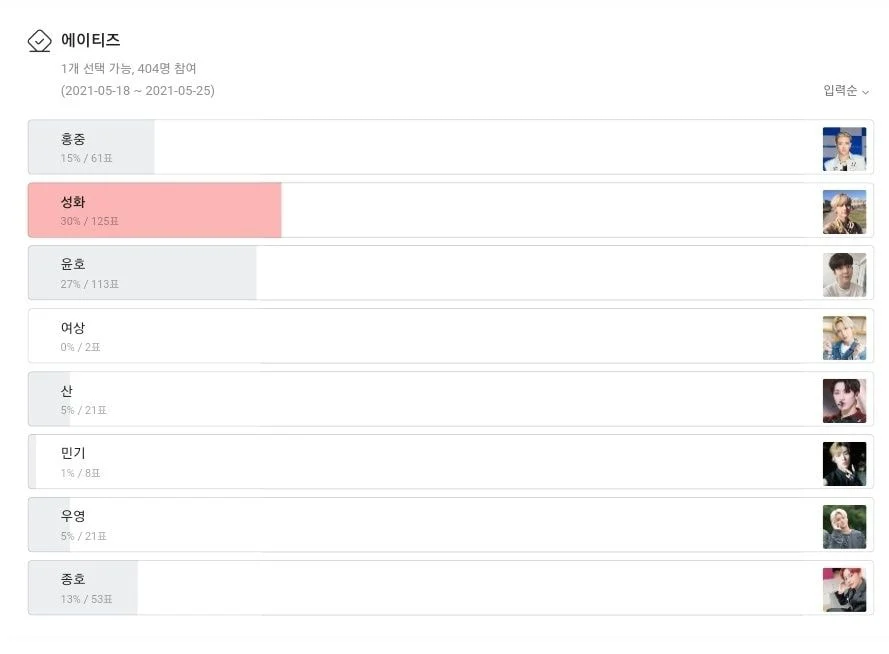 12. Golden Child
For Golden Child, Bomin took almost all the votes (92% of the total votes), coming in at first place with 506 votes.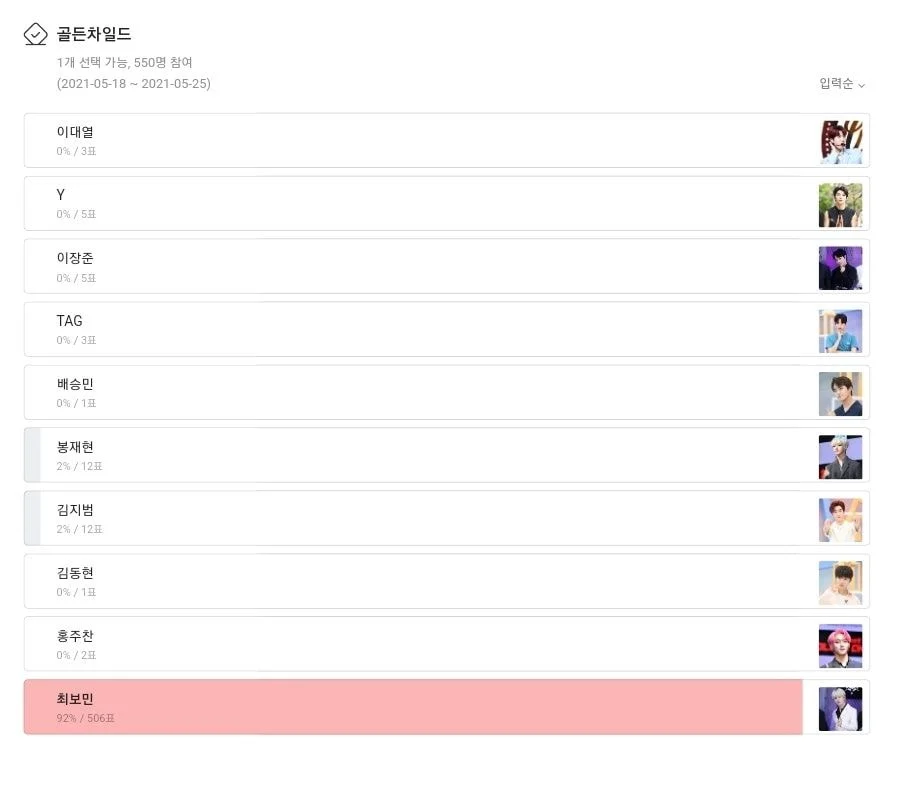 13. P1Harmony
This was the same for P1Harmony as Intak took almost all the votes (86%) with 231 votes.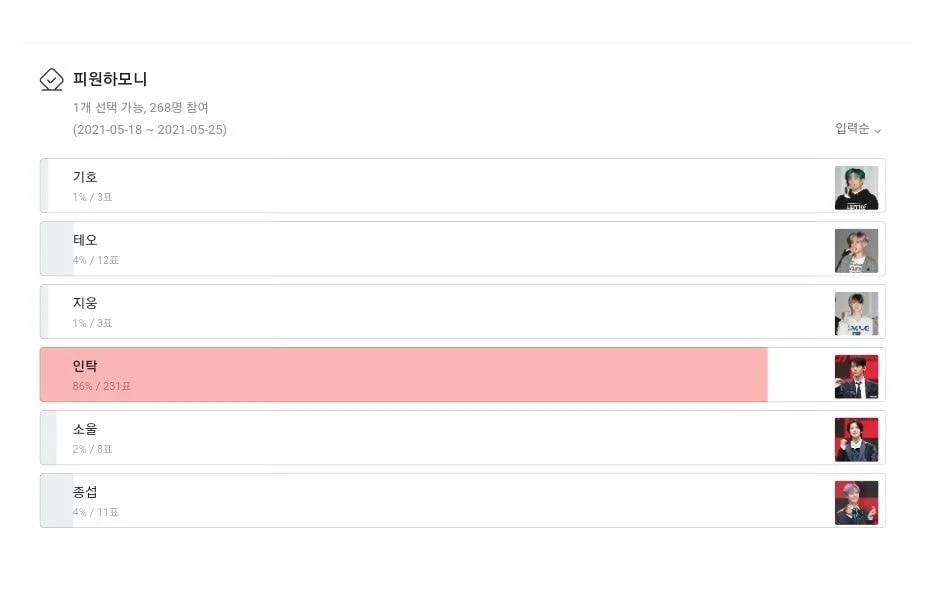 14. TXT
For TXT, Soobin came in first place with 318 votes, followed by Beomgyu with 98 votes, then Yeonjun with 64 votes, and Hueningkai with 55 votes.