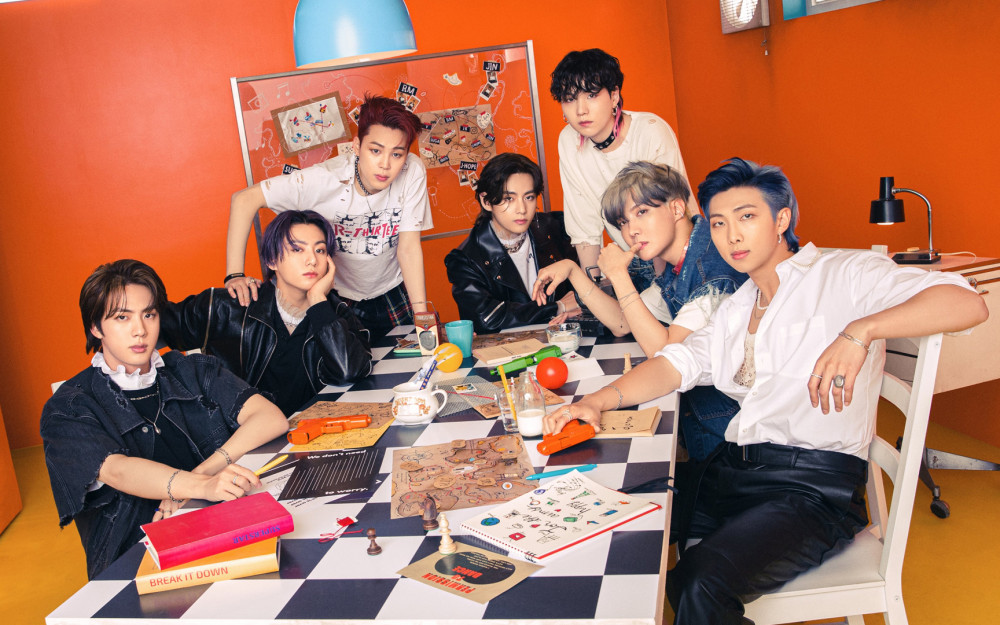 Earlier, the Blue House announced that President Moon Jae In has formally named K-Pop group BTS as special, presidential envoys for South Korea's future growth and culture.
According to Blue House spokesperson Park Kyung Mi on July 21, President Moon chose to appoint BTS as special envoys of Korea's growth and culture in order to "expand the country's diplomatic strength and outreach on a global level, during a time when South Korea's status within the international society is gaining greater recognition."


The move will also serve as an extension of president Moon's public diplomacy, a "collaborative effort with professionals in the field of the civic culture whose stage is the world, to enhance South Korea's image as a nation which takes the lead in global issues."
BTS's first formal activity as presidential envoys will be to attend the upcoming 75th United Nations General Assembly, taking place in September. The group plans on delivering a message of hope and comfort for the world's youth. Moving forward, BTS is expected to collaborate with various international organizations in areas such as environmental protection, poverty, diversity, etc., as presidential envoys representing South Korea.
BTS fans were happy with the recent news of the boy group but raised the issue of the military exemption again. Some fans were stating, "BTS should be given a benefit of some sort, like the mandatory military exemption, if they're going to be called here and there for government events. If they get appointed as presidential envoys, shouldn't they be at least given a military service exemption."
However, BTS members responded to the controversy over the enlistment issue at a press conference in November last year, saying, "If there is a call from the country, we will respond at any time. Military service is a national obligation."

At the 95th National Policy Review and Coordination Meeting in 2019, the government discussed the need to expand the scope of the inclusion of individuals in pop culture and artists such as BTS who contributed to enhancing the national prestige to be included in the postponement of enlistment.