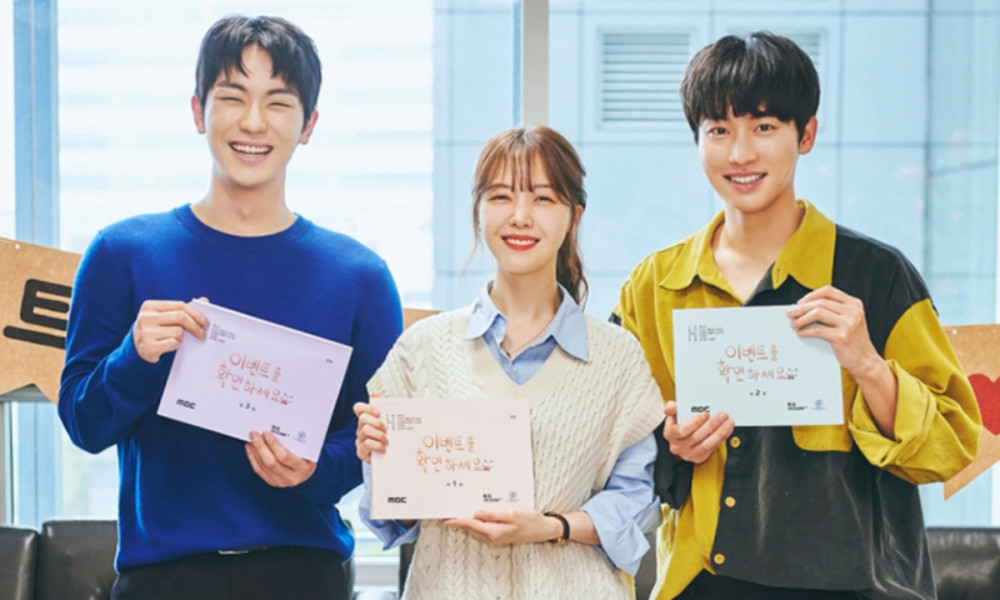 MBC's new drama 'Please Check the Event' revealed the still cuts from their first script reading. The revealed photos from the script reading room was full of energetic vibes and great chemistry among the actors, which included Girl's Day's Minah, Kwon Hwa Woon, Ahn Woo Yeon, and more.
'Please Check the Event' is a melodrama about an emotional trip that unfolds when a broken up couple belatedly wins a trip event. In addition to the hit drama series 'Kkondae Intern', 'Chip In', and 'Here's My Plan', 'Please Check the Event' is another drama series that is a winning script from the MBC Drama Screenplay Contest.

In particular, the drama has an interesting plot where a couple wins a couple's trip event after having broken up, and decides to join other couples on a beautiful trip to Jeju Island. This interesting plot raises curiosity on what kind of excitement and message the drama will relay to viewers. Also, the beautiful scenery of Jeju Island that will be captured onto the small screen has garnered a lot of attention.

Meanwhile, the new MBC drama 'Please Check the Event' will premiere in August.