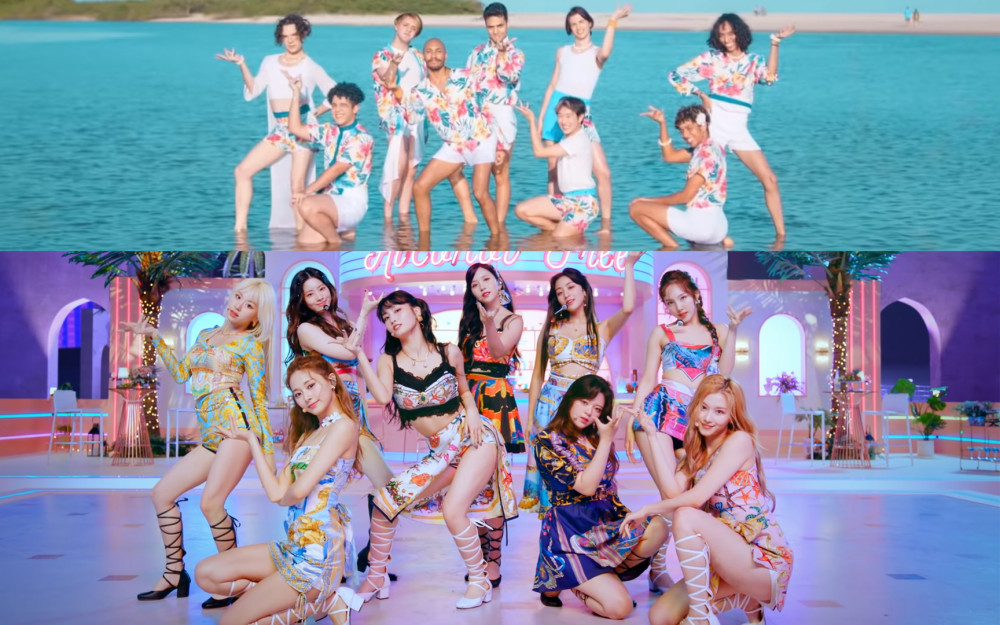 There are countless dance covers and song covers of K-pop groups that gain much attention for the uniqueness added to the original song.
Recently, Korean netizens gathered their attention to a cover dance video done by a Brazilian dance group called B2. The dance group recreated TWICE's "Alcohol-free" music video and has been receiving much praise.
One netizen shared this dance cover on a popular online community and wrote, "TWICE is not the original artists for 'Alcohol-free' but it was these guys." The netizen who created the post also included a tweet from another netizen who praised this dance group along with the YouTube video.
Other netizens joined the community post and also expressed how impressed they were with the music video cover. Netizens commented, "Wow, what is this? why are they so good?" "Wow, lol," "They're so good," "They're so good at dancing and the video quality is high quality," "I'm so envious that they have a group who can do this kind of video together," "I think the introduction part is the best," "They filmed this video in such a pretty location," "I can tell they put in a lot of work into it," "The quality of the video is crazy," "I keep having to watch this video even though I was thinking 'what is this?'" and "Their dancing is so good but also the perfection of the video is also high quality."