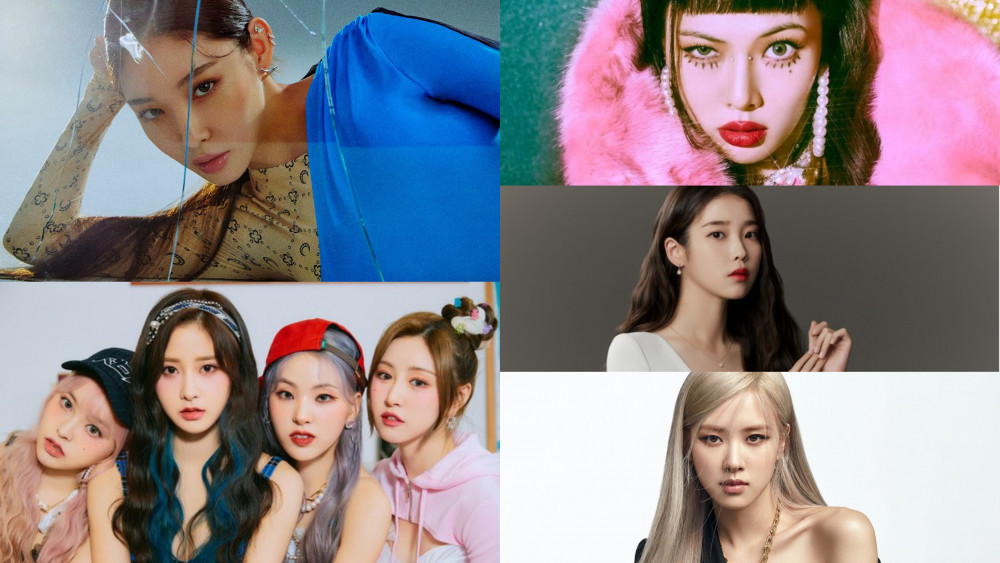 When an artist releases a new album, fans are excited to hear the title track, but they're also excited to hear the side tracks also known as B-sides. Let's take a look at some of the best B-sides of this year:

5. HyunA - Party, Feel, Love (Feat. DAWN)
HyunA finally released her 7th mini album 'I'm Not Cool' after a little bit of a wait. She's no stranger to making good music as she's been part of Wonder Girls and 4Minute as well as a successful solo career. Party, Feel, Love is an addictive pop song which features her significant other, Dawn!

4. IU - Flu

IU recently released her 5th full album 'LILAC' which was, to no one's surprise, full of good songs with different sounds. Flu was a stand-out track with a very addictive post-chorus. A music video for Flu was teased, however was sadly not released. :/
3. ROSÉ - Gone
ROSÉ released her long awaited solo single album '-R-' after years. Before this, she teased Gone at her group BLACKPINK's online concert 'THE SHOW' earlier this year. Many fans fell in love with the ballad at first listen, even looking for ways to illegally listen before the song was officially released. Some idols even wanted to cover the song months before it was released, once it was released it was received with positive responses along with the title track 'On The Ground.'
2. CHUNG HA - Flying on Faith

Flying on Faith is one of the 21 tracks from CHUNG HA's debut full album. Although not given the same attention as some of the other tracks, this is definitely one of if not the best on the album. The song is described as an 'electro-pop and R&B track with a vulnerable tone.'

1. LUNARSOLAR - BOM DI BI BOM
Probably the most underrated song on this list is BOM BI DI BOM by LUNARSOLAR. The rookie quartet released their 2nd single album 'SOLAR : rise' this year and had the best B-side of this year so far. This is their first album with songs other than the title track. Many fans and even non-fans wished that the company, JPLANET Entertainment, would release a music video and give the song promotions on music shows, however it didn't happen. Such a wasted opportunity for this addictive song.