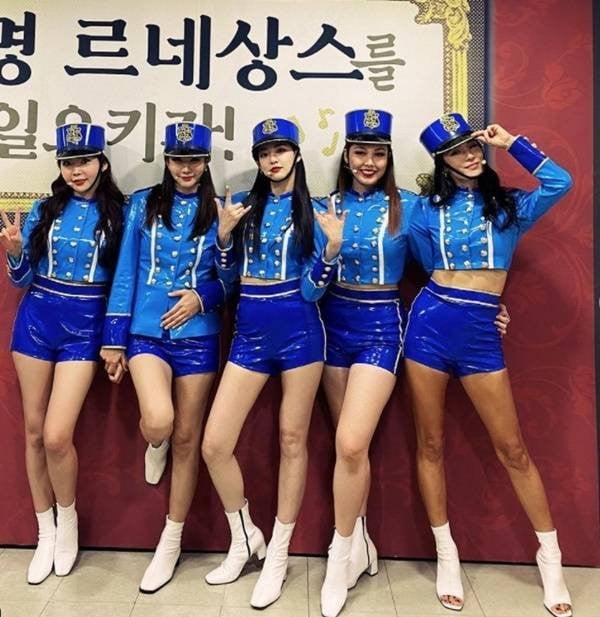 After School has recently received attention for their appearance on MMTG. They killed the performance by being the only group to perform two songs. It just explains how much K-pop fans missed the legendary group!
It has already been twelve years since this veteran group has debuted, and it's been almost seven years since we were able to last see them promote fully as a group.
Playgirlz and K-pop fans were definitely feeling sentimental and nostalgic when Kahi, Jung Ah, Raina, Bekah, and Juyeon appeared on MMTG. It was especially more meaningful because Kahi and Bekah both flew to Korea from the US (and went through the mandatory two-week quarantine) for this special occasion.
There were comments on After School's performance claiming that tears came out when they heard the intro to "BANG!" And "Diva." Without a doubt, After School has left an impact as a successful girl group in the early 2010s. Let's take a time travel trip to this dearly missed group.
HOT DEBUT: The Leader is 30 Years Old?!?!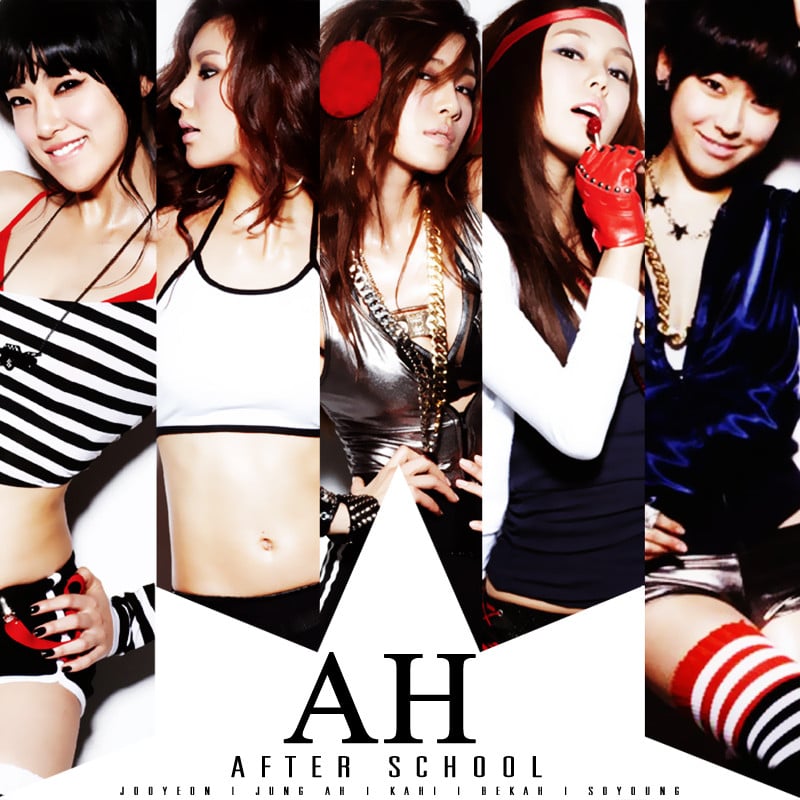 After School was already gaining attention thanks to labelmate Son Dambi as she was popping off with "Crazy." There were already reports of a girl group from Pledis, and the public was highly interested. After School even got labeled as a female Big Bang, and they were alerting the public that a monstrous performance group is coming soon.

With their hot debut single "AH," they weren't able to hit #1 on the charts, but they still performed relatively well, ranking #43 on the 2009 Year-End Chart on Melon. It wasn't the song, however, that helped their way to fame. The public was going crazy at the fact that the leader of the group was a whopping 30 years old. Kahi was already famous in the K-pop world to be a skilled dancer and dance trainer. Her charismatic singing, rapping, and dancing created a trifecta and showed the world that it truly is never too late to achieve a dream!
Legendary "DIVA" & Welcome UEE!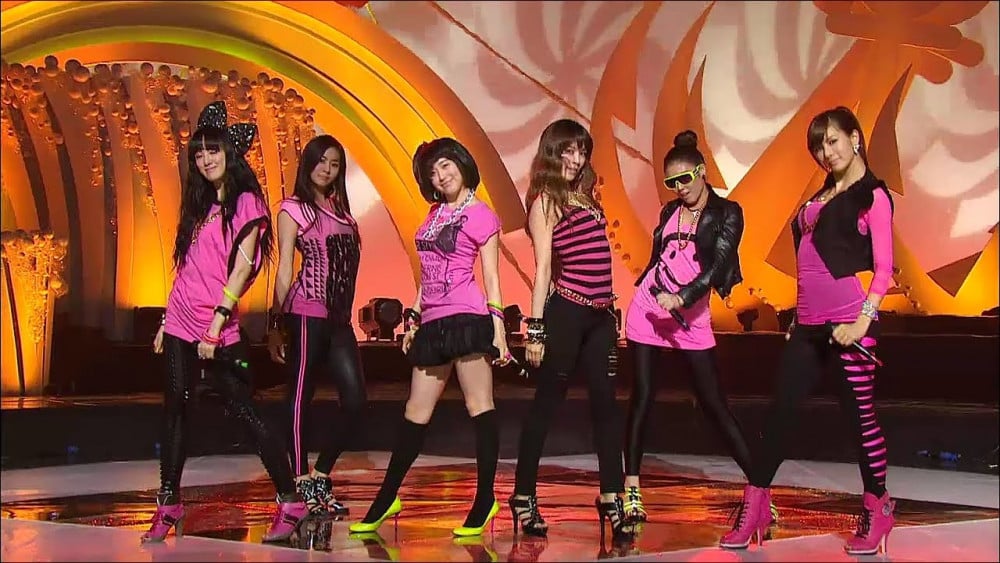 Only four months into their debut, After School played their "concept" into full effect where members can join & leave (graduate) from the group at any time. After School was able to generate some buzz once again as it was rumored that retired professional baseball player Kim Sung-Kap's daughter would be joining the group.

And.. as the public predicted, UEE becomes the visual center of the group. Not only that, "DIVA" became an extremely popular track with its addicting and easy-to-remember melody. Despite Diva's later release than "AH" by three months, "Diva" landed on #22 in the 2009 End-of-Year charts on Melon.
Raina & Nana + First Win with "Because of You"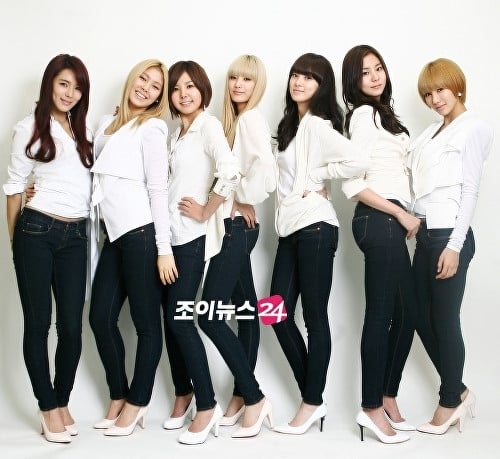 After School's adventure did not halt in 2009, towards the second half of the year, they announce the departure (graduation) of member Soyoung. They also announce that two new members would be joining the group and release "Because of You" in November 2009. The public initially had mixed reactions to Raina and Nana's addition as they thought it was too many member changes in such a short period of time.

Boy, were they wrong! Raina's strong vocals and Nana's visuals only complimented the group, and the mid-tempo "Because of You" ends up becoming After School's first win on a music show. They even got a triple crown on SBS Inkigayo, portraying After School's ability to take on a mature and sophisticated concept.
Welcome Lizzy + BANG!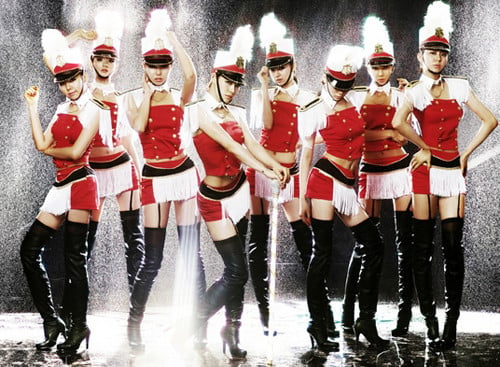 2010 rolled around and After School announced yet another member addition. After School released "BANG" in March 2010 with a marching band concept that they practiced for over eight months. This concept was very unique, as no other k-pop group has tried this concept before. This began After School's nickname of a performance group.
"BANG" performs well; however, the hard-practiced song did not see its full shine as the group could not promote the song for the first month of promotions due to The ROK Cheonan sinking incident. It, however, was performed again on MMTG's ComeNoonMyung, displaying that fans truly did love this song, and it deserves more attention.
Shampoo, Flashback & First Love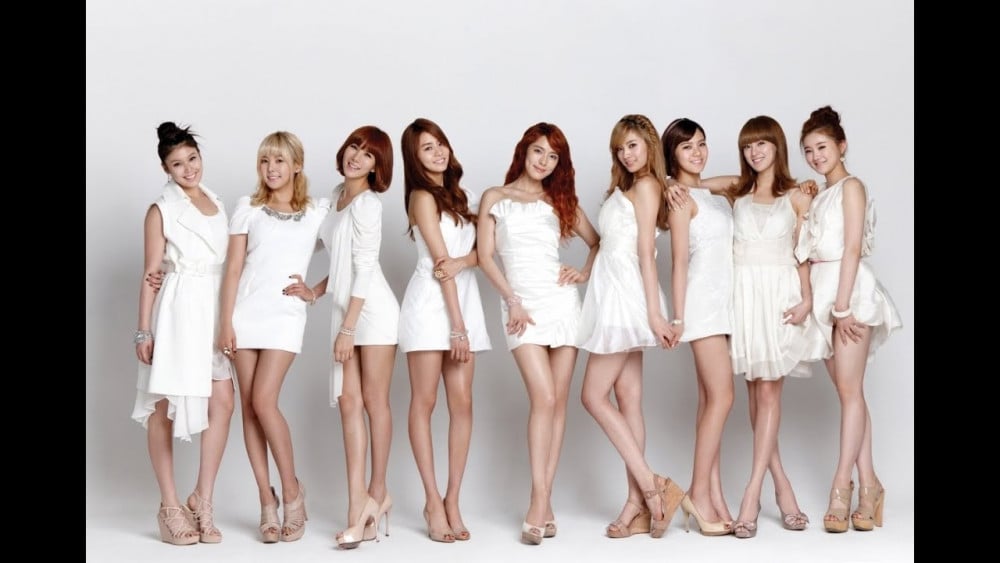 It can be said that After School's fame began declining with the introduction of Shampoo. PLEDIS had high expectations as it was After School's first full-length album, and the addition of new member E-Young made the group a nine-member group for the first time.
Shampoo, however, did not perform as well as their previous hits. The melody was extremely catchy and sophisticated, but netizens claimed that the song did not suit the After School concept.
Bekah leaves the group to pursue her studies after "Shampoo," and Kahi leaves the group after their AS RED & AS BLUE unit promotions.
After School continued to release hot tracks afterward, such as "Flashback" and "First Love," and also introduced new member Gaeun as well. The group, however, was not able to live up to their 2009 + 2010 days as significant members such as Kahi left the group.

After School released "Week" in February 2014 and unintentionally becomes the last song released by the group now. Because they did not even promote the single on music shows, it can be safe to say that After School's appearance on MMTG was the first time in nearly eight years.
We took a long look back at After School's history, and they surely left some footprints in the k-pop world. While it is great to see each member prospering in their own respective fields, it sure was nice seeing them perform on MMTG. Thank you to MMTG for providing Playgirlz an opportunity to see After School once again, and thank you to Kahi, Jung Ah, Raina, Bekah & Juyeon for reuniting for this special occasion!