Rapper Swings struck a blow at fellow rapper Jung Sang Soo on his Instagram story.
On June 13 KST, Swings posted a screen capture of a live broadcast interviewing Jung Sang Soo on his Instagram story saying, "I was sent a direct message multiple times telling me to listen to your album, but I didn't respond. Are you upset with that?"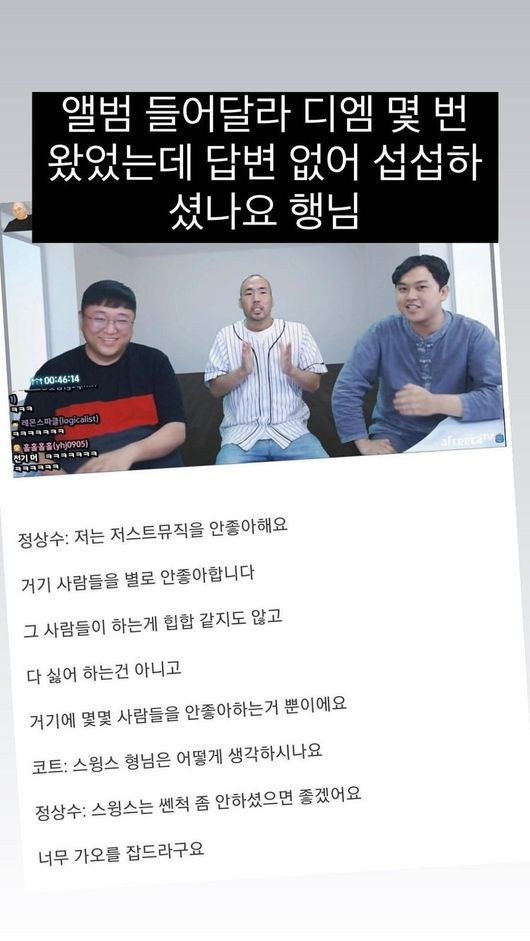 In the live broadcast interview transcribed in the screen capture, Jung Sang Soo said:
"I don't like Just Music (hip-hop label founded by Swings).
I don't really like the people there.
The music people there do are not like hip-hop, and I don't hate them all, but I just don't really a few people there."
The BJ who was interviewing Jung Sang Soo then asked, "What do you think of Swings?"
To which Jung replied, "I hope Swings stop acting tough. He is too proud."
Meanwhile, Swings recently signed an exclusive contract with Psy's label PNATION.