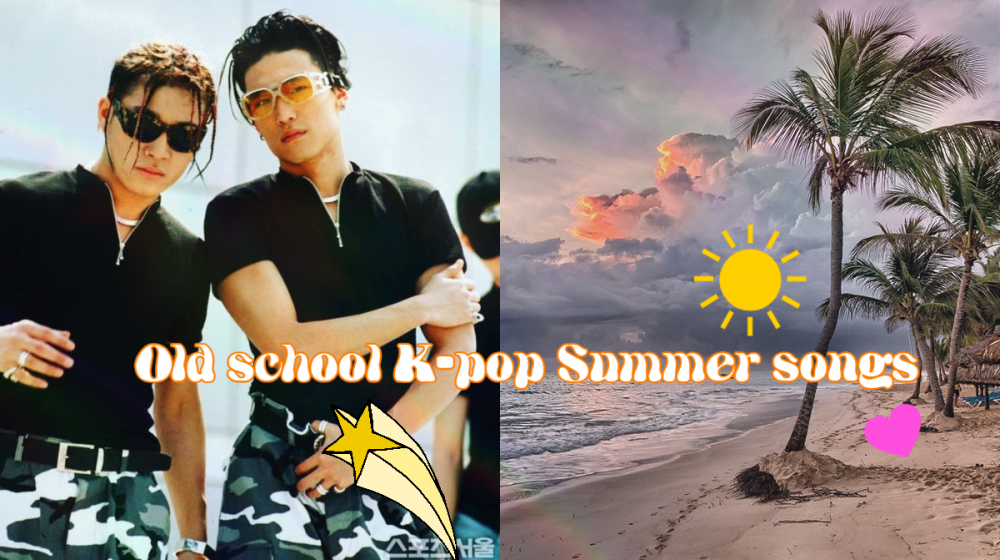 Summer is fastly approaching, and we know it's time to get those annual summer jams on. The Korean music scene is well-known for its legendary 90s summer music line-up. Whether you're taking a road trip to the beach or simply relaxing at home, we know that these songs will cool you down! Let's check them out!
1) Cool - Woman on the Beach
Released in 1997, Cool's "Woman on the Beach" can be considered one of the most iconic summer songs in the K-pop scene. With refreshing vocals from both Lee Je-hoon and Yuri, Woman on the Beach will always hit home. Is it time to go to the beach yet?
2) Park Myung Soo - The Prince of the Sea
This bop is comedian Park Myung Soo's biggest hit song, and it has managed to be a steadily listened to OG song every summer. The cheerful intro will make you want to dance away!
3) Lee Jung Hyun - Summer Dance
No one can deny Lee Jung Hyun's cute and unique voice. Lee was known to release music with mysterious and strange concepts, but "Summer Dance" proved that she can perform with any genre possible. Hey man, Hey girl, Let's dance!

4) UP - The Sea

UP's The Sea is also another iconic summer song. The female vocal part gives the song a refreshing vibe. Did we mention the song is extremely catchy? It's still widely loved today that there have been multiple remakes. Check out Huh Gak & Jung Eunji's remake here or KYT's version here!
5) Indigo - Summer, Please!
If you are a first-generation k-pop fan, you have definitely heard this song in the summertime. Starting with the catchy punch line "Summer Please," Indigo has managed to allow us to enjoy all parts of summer with this song!
6) Turtles - Airplane
Turtles was a co-ed group active in the early to mid-2000s until the late Turtleman passed away in 2008. Airplane, released in 2006, was their biggest hit song, and they were able to win first place for the first time since their debut in 2001. This song received a lot of attention because of the catchy melody and the pure lyrics allowing listeners to reminisce about their childhood.
7) Deux- In the Summer

Does this song sound familiar? Yes, you're right -- project group SSAK3 remade this song last summer and automatically became a mega-hit. The simple and catchy melody coupled with the refreshing lyrics makes it the perfect song to jam out to in scorching weather!

How many of these songs did you know? While these songs may sound very different than K-pop music today, these catchy tunes are part of first-generation K-pop fans even today. What else would you want to be on this list? Let us know in the comments below.