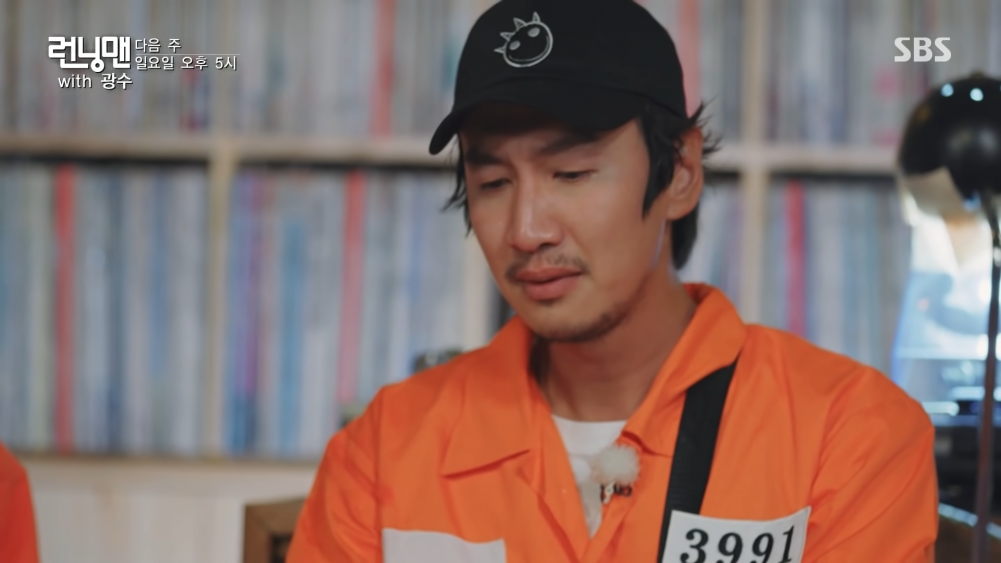 At the end of the 'Running Man' episode that aired on June 6, in the preview for the next episode, the members were seen shedding tears as the last episode with Lee Kwang Soo will air on June 13.
The June 6th episode marked the final time all eight 'Running Man' members will gather to film together. This was the episode that the members filmed together for the first time since news of Lee Kwang Soo's departure from the show broke out.
During this episode, the members poked fun at the bittersweet news with their hilarious ways of sending off Lee Kwang Soo. However, in the preview of the coming episode, the mood was solemn as the members really had to face their farewell with Lee Kwang Soo. In the preview, Lee Kwang Soo was seen reading his final letter to his fellow 'Running Man' members as all of their eyes turned red, being filled with tears.

Even the viewers were filled with sadness as well as they also noticed the detail that the production team paid attention to. Netizens drew their attention to the number seen on Lee Kwang Soo's shirt as they noticed that the number '3991' is the number of days that Lee Kwang Soo has been on the show.

In fact, Lee Kwang Soo first appeared for the first time on 'Running Man' on July 11, 2010, and his last episode was to air on June 13, 2021. Hence, the total number of days Lee Kwang Soo has been with 'Running Man' was 3,991 days. Netizens were touched as the production team even showed the amount of time that Lee Kwang Soo has been with them.

Meanwhile, Lee Kwang Soo announced through his agency, King Kong by Starship, that Lee Kwang Soo has decided to leave the show due to health reasons. Back in February of 2020, Lee Kwang Soo became involved in a car accident, suffering fractures in his right ankle. As a result, he participated in 'Running Man' filmings with a cast for several weeks. However, the continuing pain in his ankle lead Lee Kwang Soo to make the difficult decision to leave the show he has been with for 11 years.