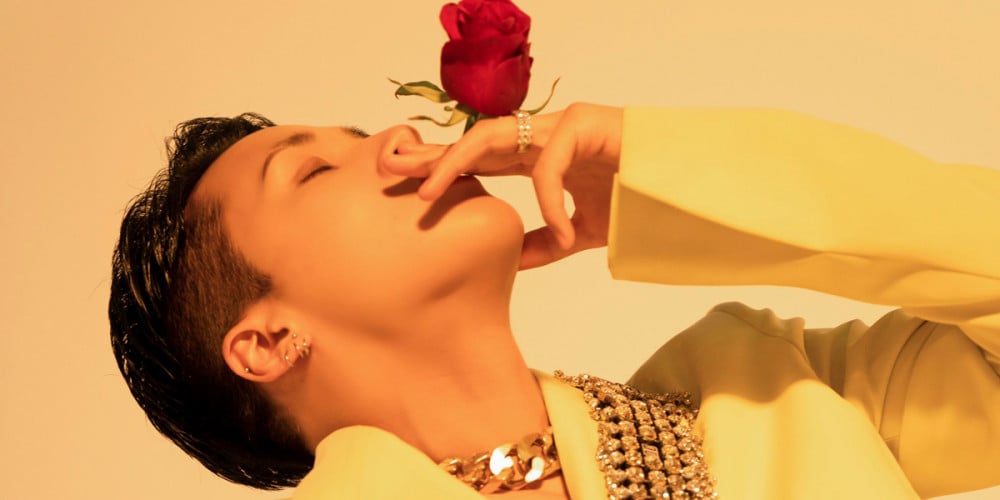 VIXX member/solo artist Ravi has released an official statement in response to the controversy surrounding his new track "Red Velvet" from his 4th EP, 'Roses'.
Soon after the release of his EP 'Roses' back on June 3, track #4 "Red Velvet" feat. Jamie stirred up controversy for its overtly sexual lyrics, openly making references to the members of the girl group Red Velvet.
When the issue became publicized via major media outlets, Ravi's label GROOVL1N issued the following statement of apology:
"Hello, this is Ravi.

I would like to discuss the controversy surrounding the b-side track included in my new album, 'Roses'.

First and foremost, I would like to sincerely apologize to the members of the girl group Red Velvet, who were mentioned in the lyrics, and to all agency affiliates. Second, I apologize to the many fans who have watched over me.

I also apologize for my delayed apology, when I should have spoken up as soon as possible.

I struggled deeply about the order by which I should take responsibility for this recent issue. Earlier today, I delivered a personal apology to the members of Red Velvet through their agency, as well as to their affiliates. Of course, I feel a heavy burden for creating such an unfortunate situation in the first place. Not only that, but as someone responsible for an agency called GROOVL1N, I am deeply reflecting on my carelessness regarding this situation. I am ashamed that while working on the lyrics, I failed to realize how much the contents would cause discomfort for so many people.

I hoped to create a song with a sweet and bright energy; however, due to the fact that a specific group was mentioned, the particular artists as well as their fans were directly affected; as the lyricist of this track, I do believe that the responsibility for the issue falls to me.

As a result, I have come to an agreement with the music distributor to delete this track from all platforms. It may take some time before the change takes full effect; but I will do my best to take prompt measures.

Additionally, I promise to work on music with utmost care and caution from now on.

Once again, I apologize to all those who may have been disappointed in me through this recent issue, and I will do my best to not disappoint you again.

Thank you."