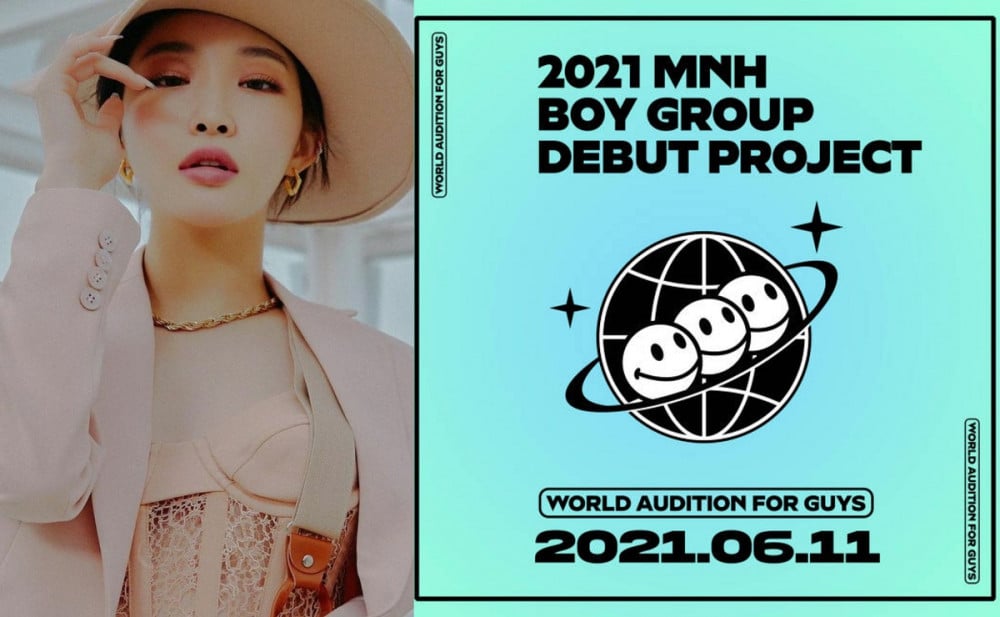 MNH Entertainment, currently the management label for artists Chung Ha and BVNDIT, has announced their first boy group audition project.
On June 4, MNH Entertainment took to their social media to announce the opening of an audition for a 2021 boy group debut project, 'WAG (World Audition for Guys)'.
'WAG' is MNH Entertainment's first ever boy group project, a global audition that will select male trainees to join their company. The first round of auditions will be held online starting on June 11, and male individuals from all over the world are eligible to participate.
MNH Entertainment currently manages artists Chung Ha and BVNDIT, and both artists have shown their steady vocal and performance skills. Known for their talented artists, MNH Entertainment has garnered a lot of interest regarding their global audition.
Further details of the 'WAG' global audition will likely be revealed very soon.