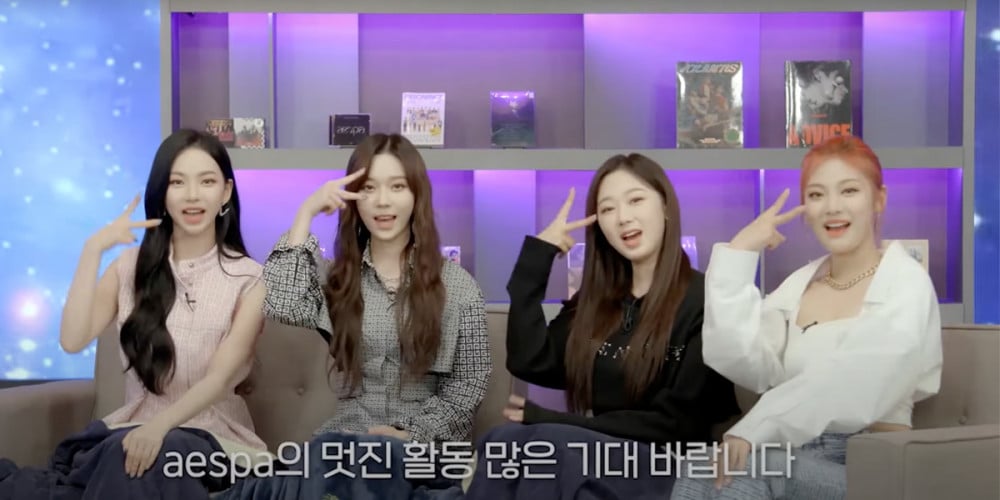 During SM Entertainment's online event 'SM Congress 2021' hosted by Lee Soo Man, the girls of rookie girl group aespa appeared as guests and shared their thoughts on their debut promotions, their concept universe, etc.
While discussing aespa's unique unverse centered around the æ-characters, Lee Soo Man revealed, "I think it would be nice to have my own æ-Soo Man."
Next, Lee Soo Man and aespa broke down CAWMAN (Cartoon, Animation, Web-toon, Motion graphic, Avatar, and Novel), a newly created genre which describes all of the contents produced by SM Entertainment. According to Lee Soo Man, CAWMAN first began with the genre known as SM Performance. Lee Soo Man said here, "We started calling our music SMP, but then people gave it the nickname 'SM Blood' (The letter 'P' can sound like the Korean word for blood)." aespa members reacted to this by exclaiming, "Pink Blood!", hinting at the expansion of SM Performance soon through the mysterious name, 'Pink Blood'.

Lee Soo Man then stated that aespa officially marks the beginning of the CAWMAN genre. "We will be creating episodes centered around the aespa universe through CAWMAN, and right now we are exchanging talks to turn this storyline into a Hollywood film."

Finally, Karina spoke up about aespa's plans for the remainder of 2021. She revealed, "We've only revealed episode 1 of our story so far. From now on, many people will be curious about whether we aespa will be traveling to KWANGYA with æ-aespa on various adeventures, and if we will face off against the Black Mamba. As of now, we are preparing various contents in order to tell the remaining story of season 1, so please look forward to it."