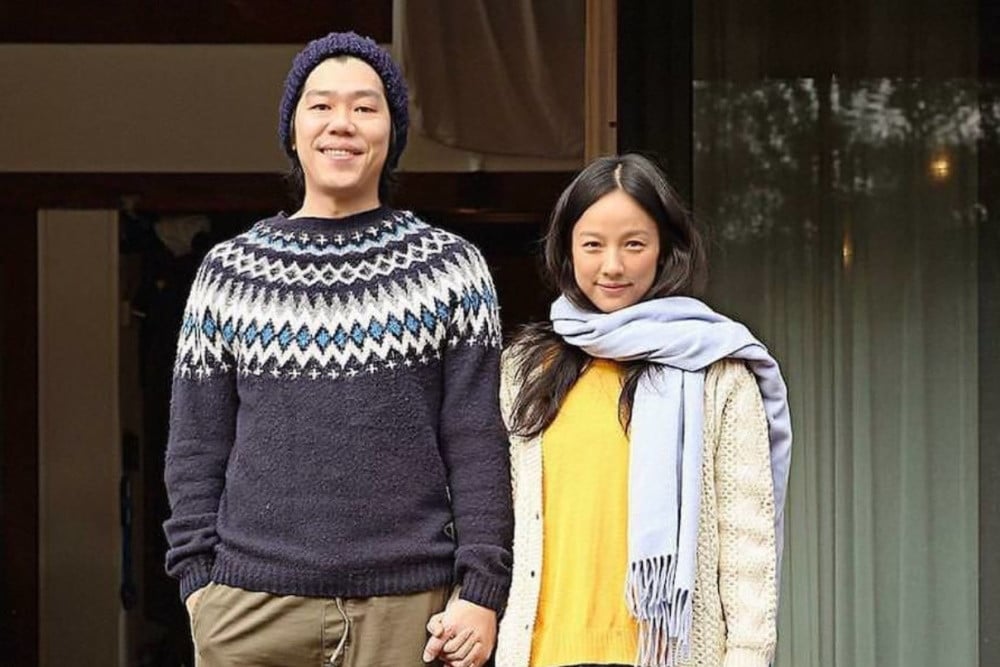 Lee Sang Soon revealed the advice Lee Hyori gave him before 'Sketchbook'.

The guitarist featured as a guest on the June 4th episode of 'Yoo Hee Yeol's Sketchbook', and when he saw the photos MAMAMOO held up of his wife Lee Hyori below, Lee Sang Soon expressed, "It feels very new appearing on 'Sketchbook' for the first time in 11 years, and I felt nervous being next to the other guests. I'm so scared seeing those photos."

He added, "I'm recording a lot lately, so I'm not at home as often. When I come back home, she has that expression on her face." When Yoo Hee Yeol asked if Lee Sang Soon received any advice from Lee Hyori before his appearance, he said, "I came up from Jeju Island yesterday. She said to me yesterday, 'Don't be scared, don't say anything unnecessary, don't fool around, don't act on your own, and do well.' Before filming today though, she texted me, 'I really don't like that you left the dogs and you're over there.'"

Check out Lee Sang Soon's performance on 'Sketchbook' below!