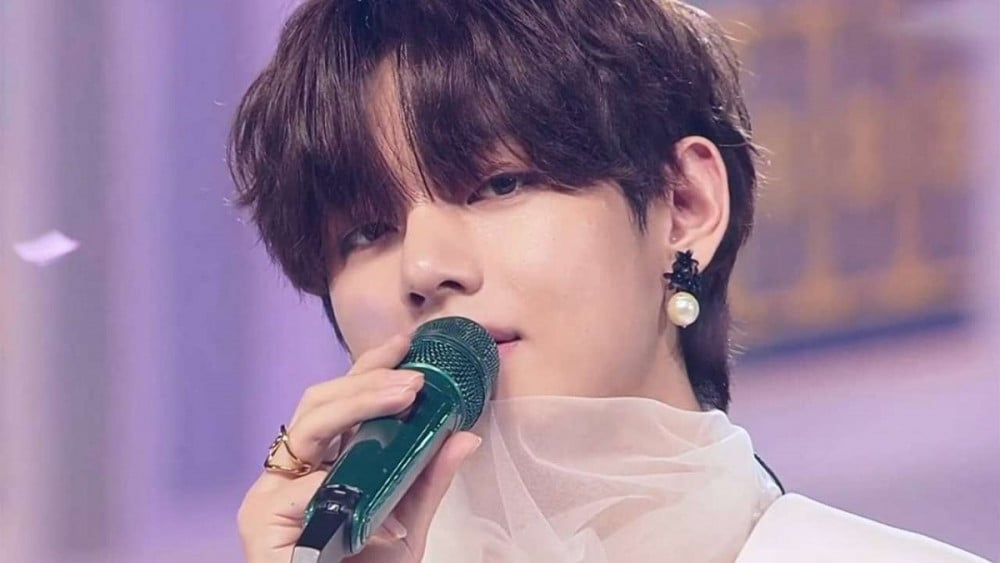 BTS' V explained the journey in discovering his beautiful, healing voice.
In a recent interview, BTS gathered around a video conference meeting with interviewer Sakshma Srivastav in order to answer some questions for the Indian ARMYs. Sakshma Srivastav, who is also currently active as an actor, producer, and model, took turns by asking each BTS member their own specific question. With the release of the interview, Sakshma Srivastav has been highly praised for the level of effort she put into researching each member's strengths and smoothly leading the interview process.
When it was V's turn, Sakshma asked, "Okay, V. V, we have to talk about your voice. You have a beautiful voice and it has the power to make the listener feel a lot of emotions and it's sexy and it's just amazing, and it just keeps getting better and better with time. I want to ask you, is that something that you have worked on, and polished it with a lot of vocal exercises and practice? Or is it something that a singer just has to be born with?"
To this, V shyly smiled and replied, "My vocal teacher used to scold me a lot by telling me that I sang in a way that internalized my vocal projection. But I worked hard to polish up my voice, which is why I think I was able to change it into an advantage."
This is not the only moment where V has been acknowledged for his vocal tones. In BTS' 2014 reality show 'American Hustle Life', Iris Stevenson, the choir director who inspired the film 'Sister Act 2: Back in the Habit', heard V's voice and praised him profusely for his soulful voice. Despite being a baritone singer, V has shown a significantly broad vocal range, managing to belt out high notes, sing in deeper tones, and not be limited to any one genre.