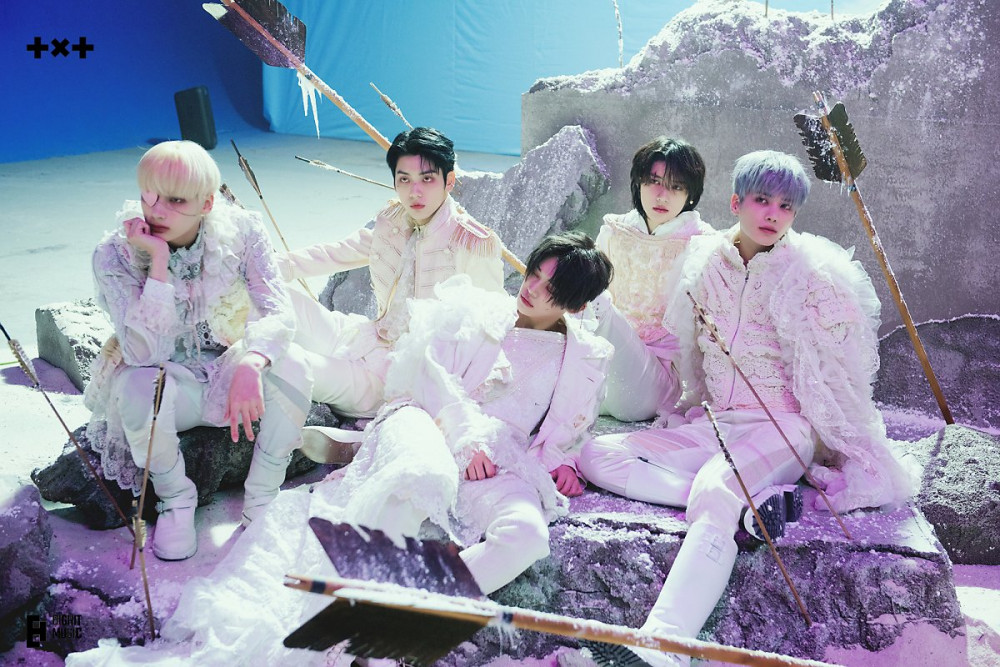 TXT has broken their own record for pre-orders, continuously showing growth as artists.

According to the media reports, pre-orders for TXT's upcoming 2nd full album 'The Chaos Chapter: Freeze' have surpassed 685,000 copies. 'The Chaos Chapter: Freeze' began its pre-release sales on April 30th and managed to sell 52,000 copies in only six days.
The group will officially release their upcoming 2nd full album later today on May 31 at 6 PM KST, but their offline media showcase has been canceled after one of their staff members tested positive for COVID-19.
BigHit Music confirmed that none of the members were tested positive after using the COVID-19 self-test kits although the health authority has not required the members to be tested.