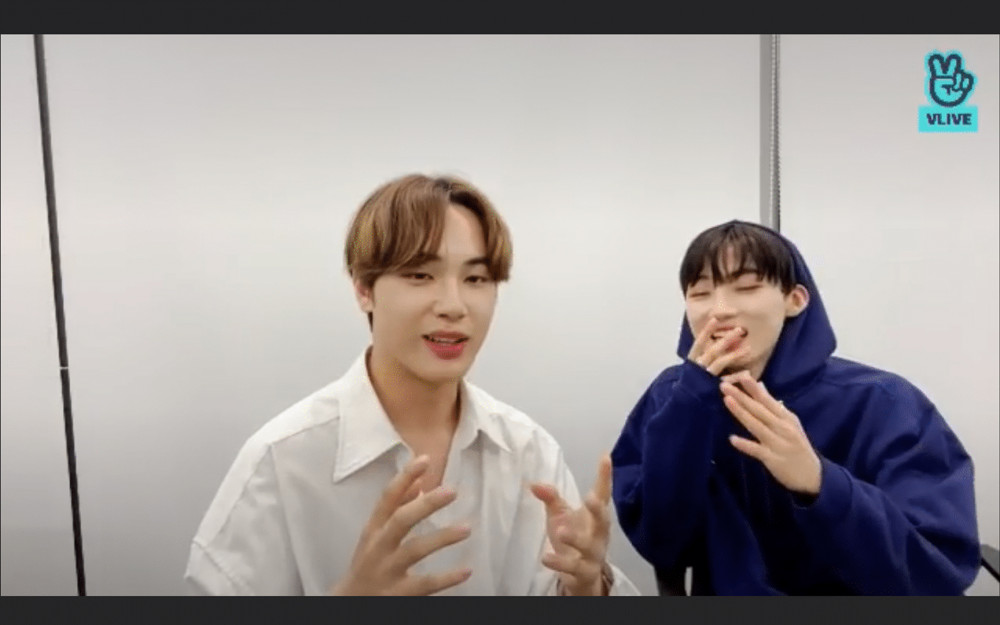 On May 21 KST, three members of boy group The Boyz decided to log onto V Live and talk with their fans.
This was when a controversy arose as some fans thought there was discord between the members. During the V Live, members Ju Hak Nyeon and New walked in the room to join the three members who were already streaming on V Live. However, New suddenly showed Ju Hak Nyeon his phone and asked him to leave the room where the V Live was taking place.
As Ju Hak Nyeon was being 'Kicked out,' he said, "Why am I asked to leave?" while the other members ignored him. This became a controversy as fans speculated that the other members were being rude to Ju Hak Nyeon, and there was discord between the members. This controversy heightened, and articles were released speculating a dispute between the members.
As the controversy grew, at 3 AM KST, Ju Hak Nyeon and New decided to start a V Live explaining the situation before it grew out of proportion.
Ju Hak Nyeon explained that the staff members who were watching the V Live told the members that it doesn't look good for five members to be cramped in such a small space and asked Ju Hak Nyeon to leave. However, he wasn't able to see the message in the group chat, so New showed him the message on his phone.
In addition, Ju Hak Nyeon also explained that he had a private individual schedule he had to attend, so he had to leave early anyway. The members felt it was too much to explain to fans about the individual schedule because it was not revealed to the public yet. Therefore, Ju Hak Nyeon left without saying anything.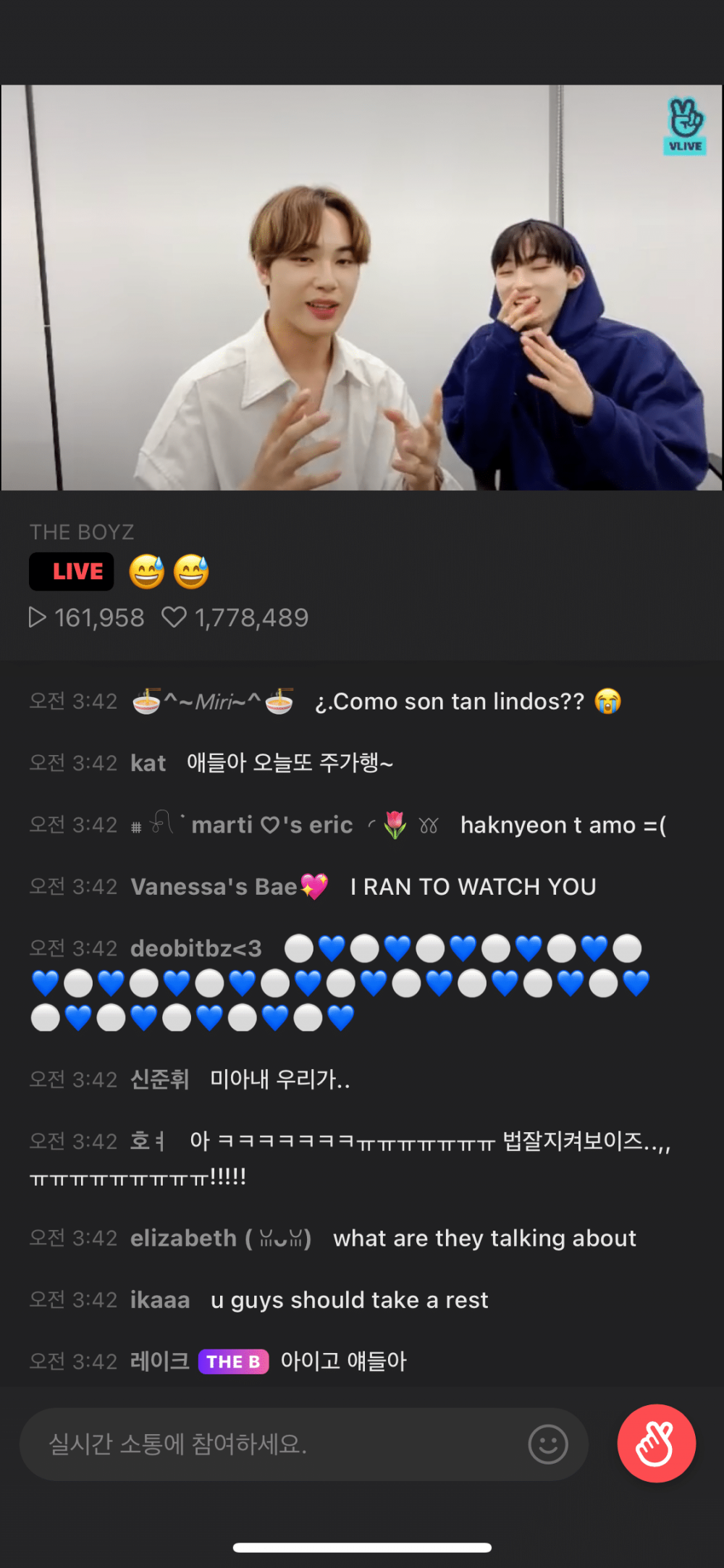 Ju Hak Nyeon and New further explained that they were surprised and shocked that the controversy and speculation of discord between the members heightened so fast. That is why the two decided to log onto the live broadcast in the middle of the night to clarify the issue.

After the two members cleared up the situation, many netizens criticized the individuals who started the speculation and spread the controversy to become increased. Netizens commented, "I can't believe these two had to log on at 3 AM just to clarify this controversy," "These people who create such drama need to calm down," "these members suffer because of the few people who are dumb," "All these people who speculate should stop and just chill," and "the members are in good terms for goodness sakes. Leave them alone."