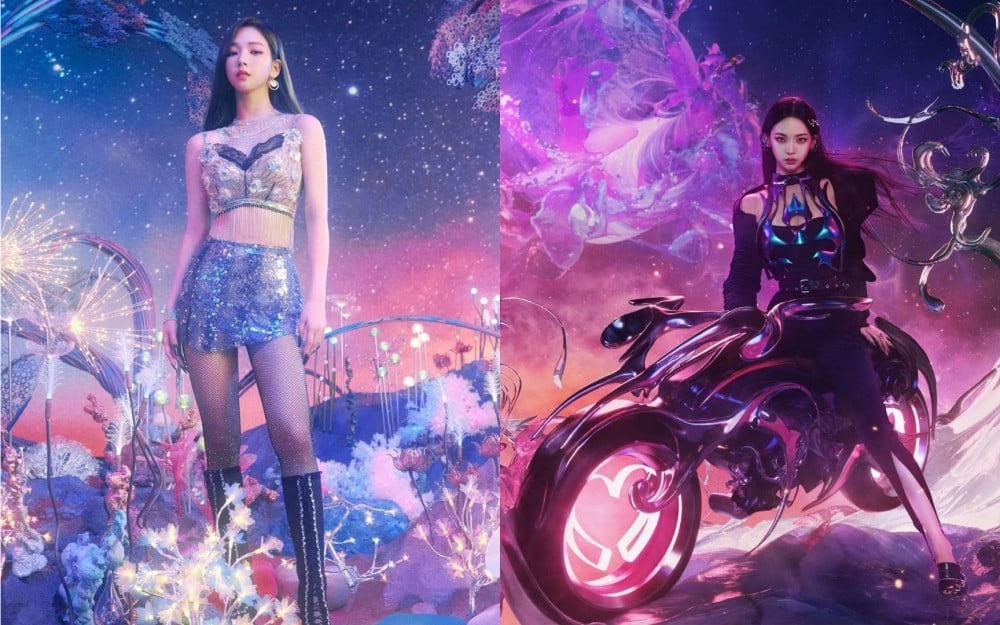 SM Entertainment's rookie girl group aespa is almost at the last stages of making a comeback with their new album, 'Next Level.'
With each member having an ai counterpart, the girl group has been continuing with their virtual ethereal theme in the concept photos that have been released in each album teaser.
One netizen started an online community discussion pointing out that member Karina's teaser photos from her debut album and the recent teaser photos make Karina seem like a game character who has been leveled up after buying all the in-game items.
New character: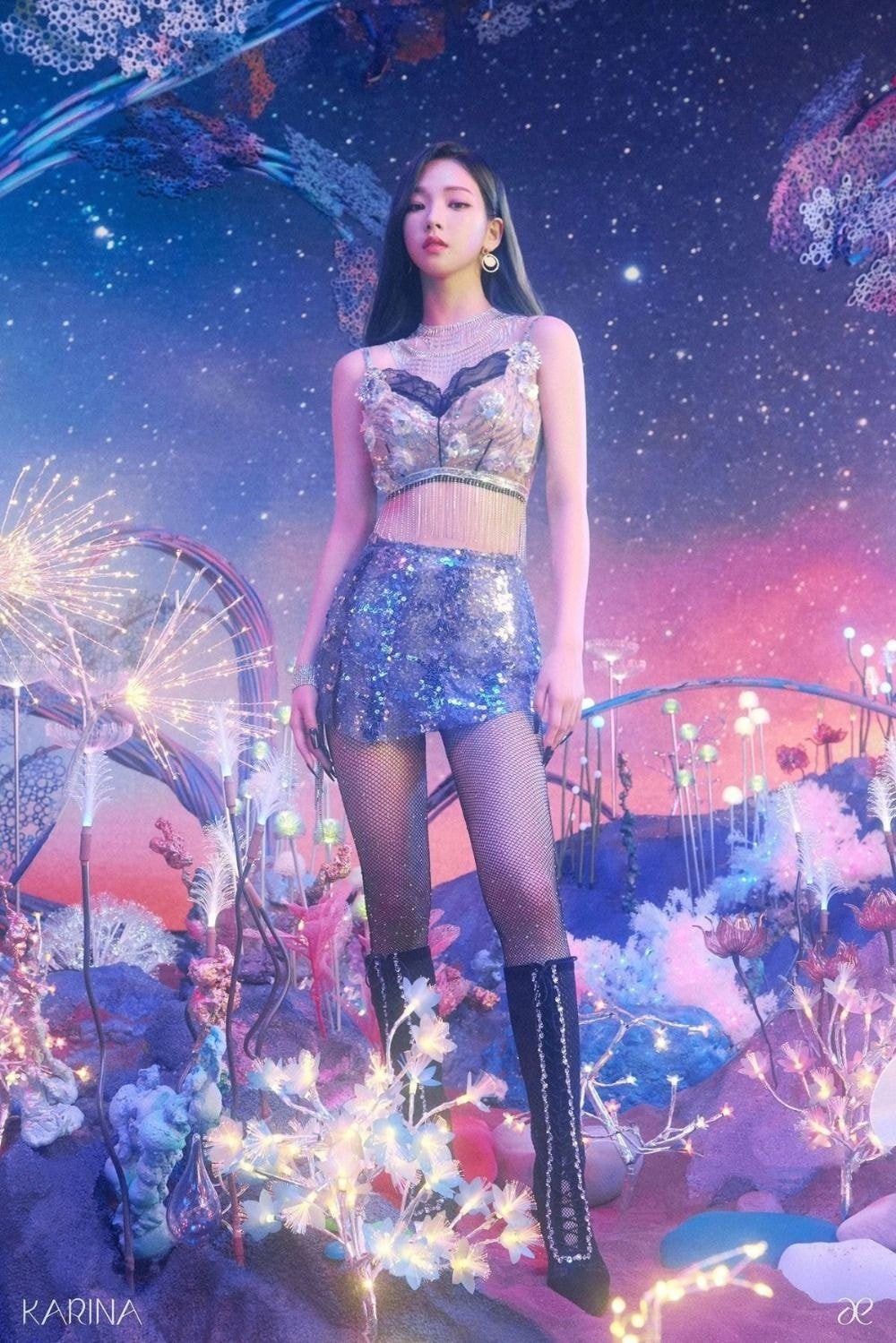 After purchasing all the in-game items: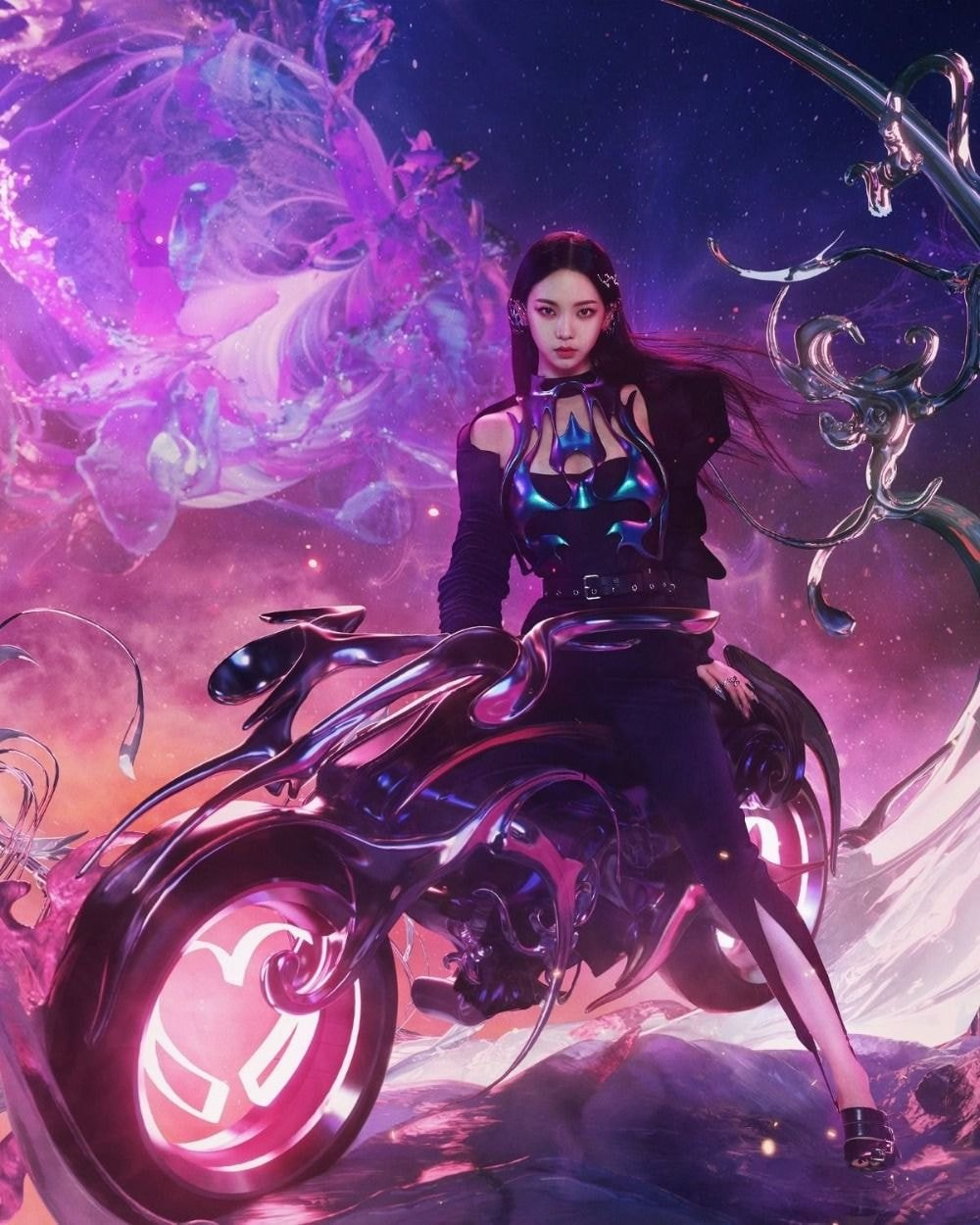 The netizen who created the post stated that Karina's debut teaser photos are is the basic game character while Karina's latest ethereal concept photo is the game character after buying the items in the game.
Netizens commented, "Karina definitely looks like a game character," "She looks ai too with her really surreal body ratio and large eyes," "this is so funny, she even got a motorcycle as a game item," "I heard the concept photo artist changed, it looks like a video game teaser photo," "She has a really nice body figure that looks like a game character too, and her face is so pretty," and "Karina definitely is the only one who can pull this look off without looking too bad. She's perfect. lol."