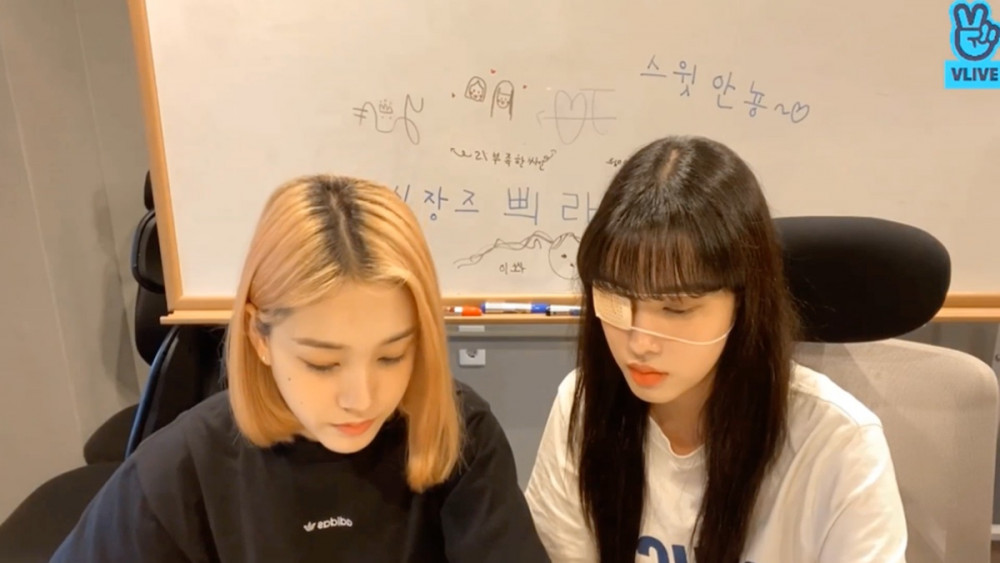 During a recent 'V Live' broadcast, STAYC members Yoon and J spent time chatting with fans.
Then, one fan commented, "I'm a soldier and I watch 'ASAP' videos at least three times a day. I love you~~~ Please come perform for the military once TTTTTTTT."
Seeing this, Yoon responded, "Wow, the soldiers in the military are watching us. My father is actually a military officer as well. (Sending out a heart) Thank you~~ If it weren't for the pandemic situation, we could have gone to perform there... We want to perform live concerts and stuff, but we can't right now."

However, once Yoon responded to the soldier's comment, numerous other fans began flooding the chat section with disapproving replies. Many of them argued, "Why would you ask a minor to come perform at a military event?", "Minors shouldn't go to those events", "Please don't go girls", "Girl groups who go to military events are prone to sexual harassment", and more.
When fans began to fill the comments section with requests asking STAYC not to perform at military events, Yoon seemed flustered as she quickly assured, "No we're not talking about the military events. I mean just concerts in general. Don't worry."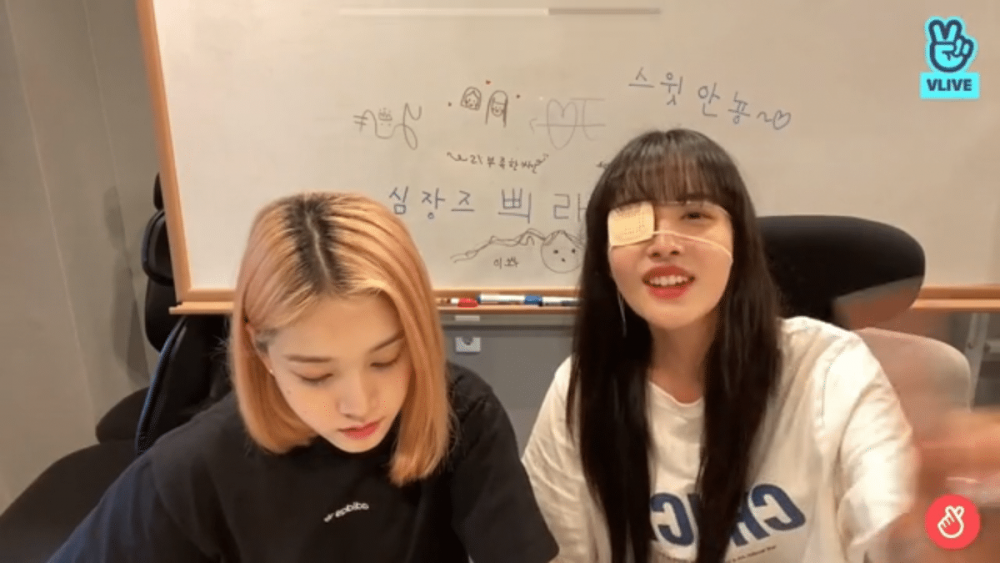 But soon, Yoon's quick response assuring fans became a topic of criticism on online communities with primarily male netizen participants, including military soldiers. They said, "What does being a minor have to with doing military events? Dumb b******", "Why are they making it seem like the military is forcing innocent girls to perform for men", "Sure, go make money performing at women's universities then", "I liked their song 'ASAP' but I guess it's out of my playlist now", etc.