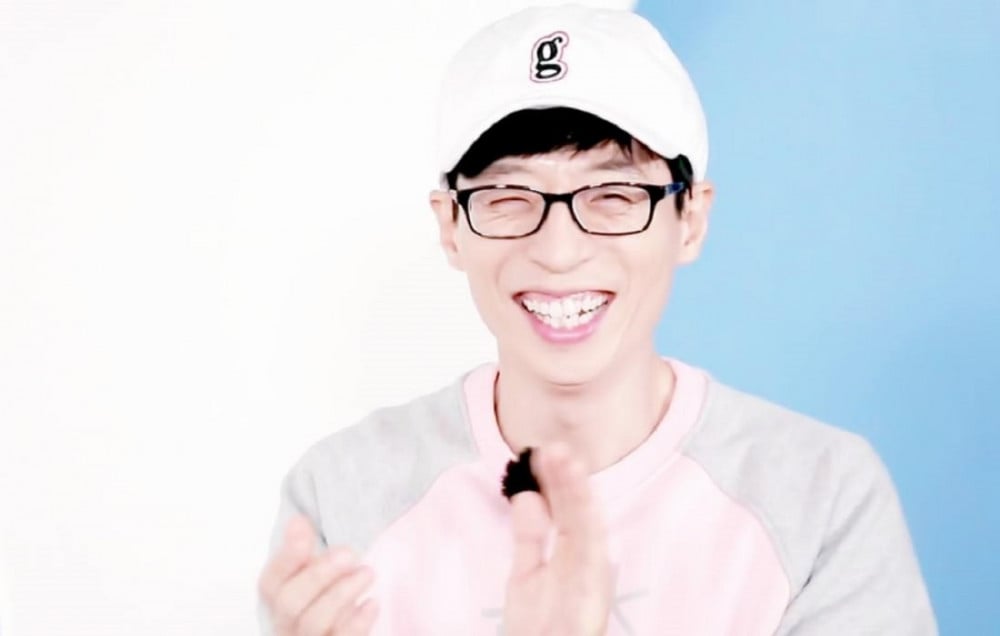 On upcoming May 29 broadcast of KBS 2TV's variety show 'Come Back Home', Yoo Jae Suk shared an entertaining behind story, from back in his college days.
On this episode, actress Park Jin Joo and Lee Cho Hee appeared as guests on the show. The two actresses, both alumni to Seoul Institute of the Arts, reminisced about their time back in college with the cast members of 'Come Back Home'.
As the stories of the time back in college came up, the romance stories could not be excluded. Yoo Jae Suk particularly drew laughter with his story of being sacrificed for the sake of the better looking students' successful romance. He stated, "The good looking kids don't usually speak up. That is the reason why kids like me existed." He continued, "I was in charge of opening up the event. My role was to very gently knock on the good looking but shy students' hearts, and then let open only a tiny portion of the door to their hearts".
Yoo Jae Suk drew further attention for facing another tearful reality. When comedian Lee Yong Jin asked Park Jin Joo and Lee Cho Hee, "Who is more popular, the funny senior or the handsome senior?" To this, the two actresses replied, "We do like a funny senior too, but a handsome senior is the ultimate best." Yoo Jae Suk bitterly commented, "There is a limit to being funny", drawing laughter from the filming crew.
Viewers will be able to watch this episode on May 29, at 10:30 PM KST.