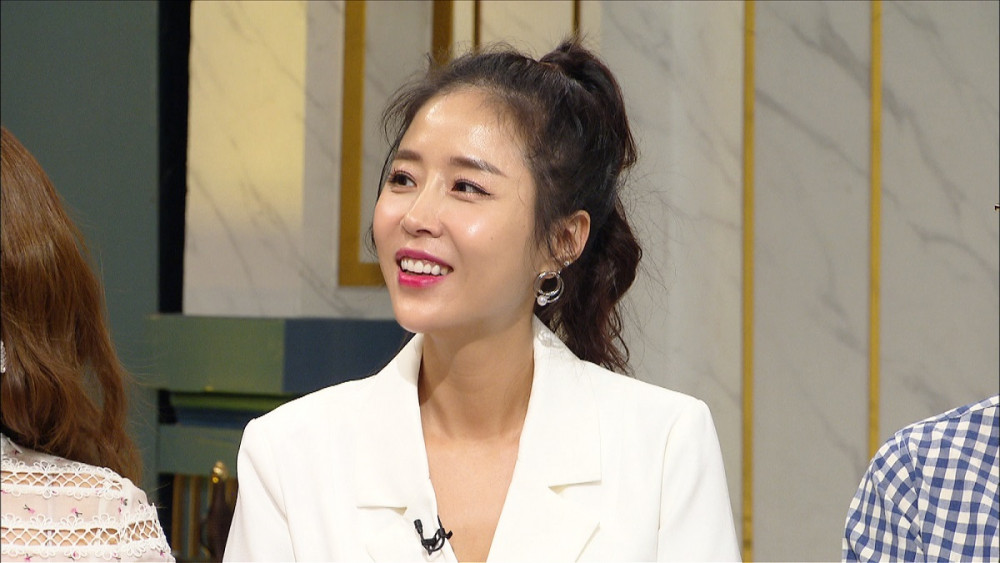 On the May 27 broadcast of KBS Joy's variety show 'Story Survival', Koyote's Shinji made a guest appearance and shared her own bizarre story.

The main theme for this particular episode was 'a confession of goosebumps'. From ghosts to bad romance stories, there were many stories that shocked viewers, as well as the guests and regular hosts of the show.
After hearing the story of a woman who had discovered her boyfriend's odd behavior of making folders with grading systems for all of his past girlfriends, comedian Park Na Rae asked Shinji, "Have you ever dated a guy who tried to gain something out of you?"
To this, Shinji replied, "I was hospitalized, but my ex-boyfriend came looking for me in order to ask me if he can borrow money from me. At the time, visitors were not even allowed. But he went as far as to tell me that if I didn't lend him money, he would die. I remember I felt bad for him during that time, but we had already broken up". Her reply shocked everyone on set, at the extremely ridiculous behavior her ex-boyfriend had shown.
Meanwhile, Shinji displayed on the show her excellent sixth sense in detecting cheating men.