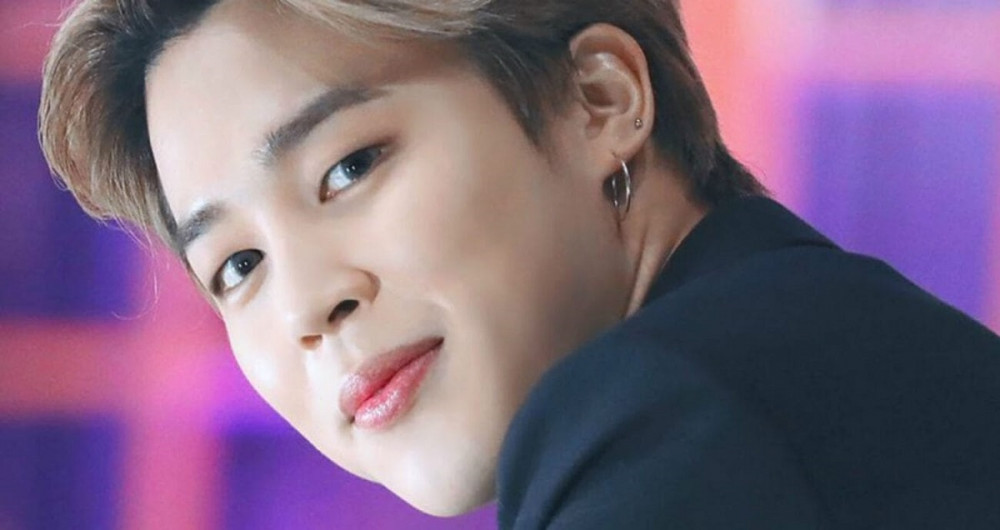 TheKorea Corporate Reputation Research Institute stated, "For May 2021, BTS Jimin has ranked #1 in the Individual Idol Brand Reputation." This marks Jimin's 19th month ranking #1 as an individual idol, inclusive of both male and female idols. Some keywords most frequently shown in the data for web search links were the words 'Butter', 'Billboard', and 'Army'.
Kang Daniel was ranked #2, and ASTRO's Cha Eun Woo was ranked #3.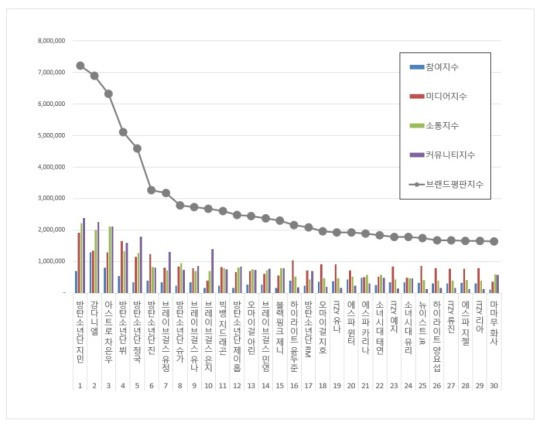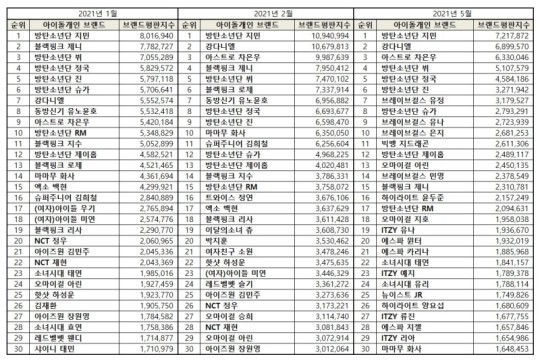 When analyzing the data for Individual Idol Brand Reputation, the Korea Corporate Reputation Research Institute reviewed 1,453 different idols' brand informative data. They analyzed consumer activity, media interest, communication indices, community forums, and gathered a data index of 153,833,116. This is a 46.3% drop from the February index of 285,034,563. These results were also gathered through the monitoring by idol brand reputation editors.
Jimin proves his title as "Brand King" with his #1 ranking, for the 19th time.
The other BTS members' ranking are as follows: Jimin at #1, V at #4, Jungkook at #5, Jin at #6, Suga at #8, J-hope at #12, and RM at #17.
Soon after the release of the May rankings for the individual idol brand reputation, fans expressed their excitement on Twitter. Some popular K-Pop trending tweets included, 'Congratulations Jimin' and the hashtag #우리지민또1위했네 ('Our Jimin has gotten first place again').