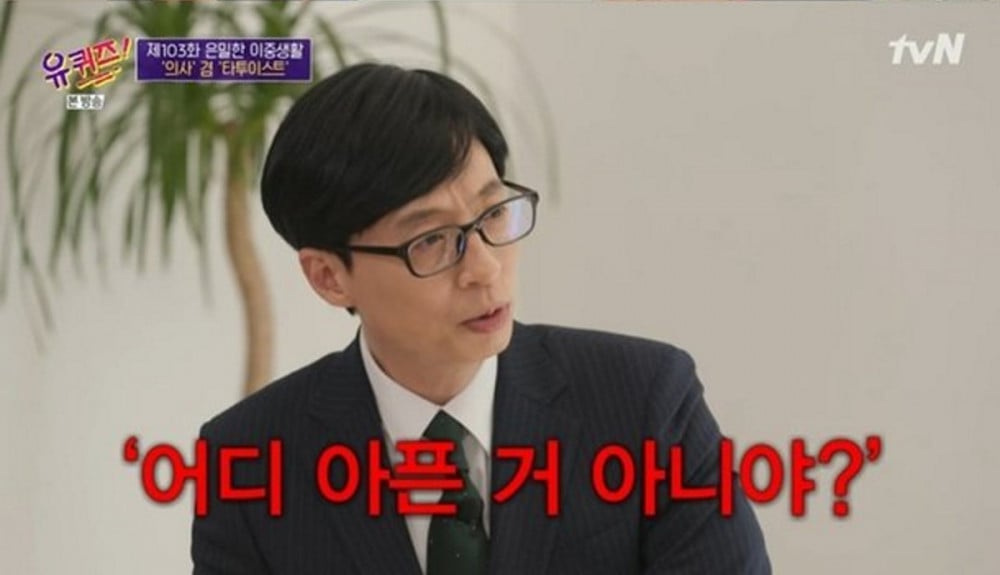 Yoo Jae Suk opened up about looking sick and getting a tattoo.

On the April 21st episode of tvN's 'You Quiz on the Block', doctor and tattooist Choi Myung Shin featured on the show. As he tattoos a lot of scarring for patients, he commented, "I wish people wouldn't ask others about their scars. Our people are very sentimental, so they always ask about what happened."

Yoo Jae Suk then responded, "I also have a question that I'm always asked even if it's slightly different. I always gets asked why I'm so skinny. I say I'm the same as always, but I get asked if I'm sick anywhere. That happens."

As for any tattoos he would get, Yoo Jae Suk said, "I've never had one done before, but if I do, I want it to be the names of my family."