The Unit: Idol Rebooting Project was a 2017 reality show that was unique in that its contestants weren't trainees — they were previously debuted idols and music artists. This made the performances held to a higher standard compared to typical idol-producing shows and resulted in legendary stages. Let's take a look back at the most memorable stages!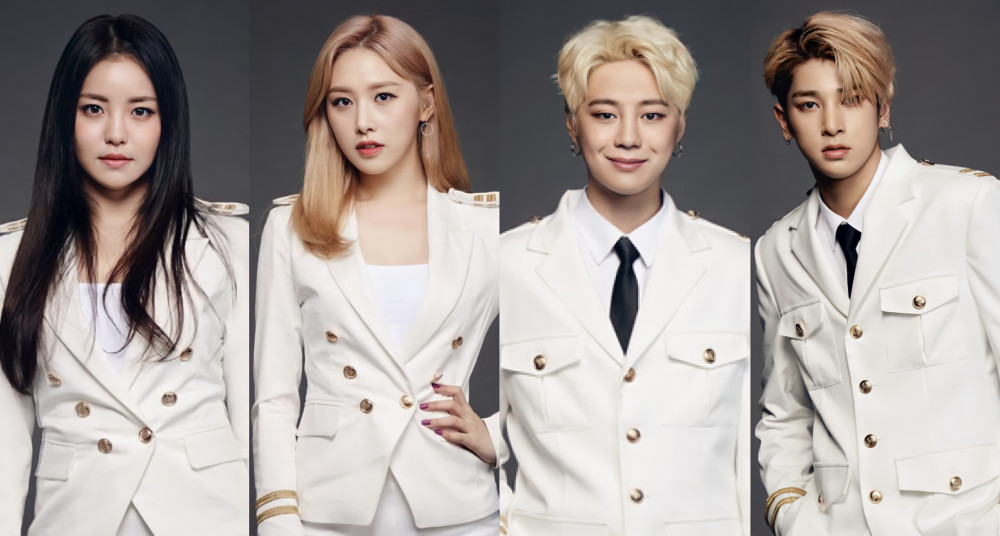 1. UNI+G's Team Blue: Crazy (4Minute)
When the strongest girl crush members of The Unit came together to form a group and perform "Crazy," there's no question that a legendary stage would be born. Hyosun especially dropped jaws at her skilled dancing!
2. UNI+G's Team Green: You're the Best (MAMAMOO)
MAMAMOO is known for their vocally challenging songs, and when all the strongest vocals came together, people were so impressed at the quality of the performance.
3. UNI+ B's Team Red: Perfect Man (SHINHWA)
Even though many of the members of Team Red did not originally choose Perfect Man, they put a new twist on a classic and pulled it off perfectly!
4. UNI+B's Team Orange: Monster
Many produce shows have featured EXO's Monster as one of the challenge performances, and Team Orange's rendition was certainly one of the best.
5. Female Vocal Unit Yellow: Jackpot + La Song (Block B + Rain)
This group was certainly full of underdogs, considering that they only had four members, but they proved that their voices were large enough to fill the stage.
6. Male Vocal Unit Green: Miracles in December (EXO)
It seems like EXO was one of the top groups at the time of filming The Unit! Miracles in December was a perfect song that brought the audience members to tears.
7. Female Rap Unit Orange: Who's Your Mama? (JYP ft. Jessi)
Wearing blinged-out flapper-inspired outfits, the rappers came together to create a captivating stage. Euna Kim's rap of Jessi's part was especially impressive as both of them were Unpretty Rapstar veterans!
8. Male Rap Unit Orange: Butterfly (BTS)
"Butterfly" is a beautiful and forlorn song, and the male rap unit was able to capture these emotions perfectly.
9. Unit Yellow: Cherry on Top
Wearing heels and dancing is difficult even for idol veterans, but this group of idols showed their experience while performing the sexy girl crush song, "Cherry on Top!"
10. Unit Orange: Question
Featuring center Lee Euijin, there's no question why "Question" instantly became a big hit within the final concept songs!