Mnet's "Kingdom" finally aired on April 1st with a line-up including Stray Kidz, ATEEZ, BtoB, iKON, SF9, and The Boyz. Let's take a look back at the original "Queendom" and the most memorable performances!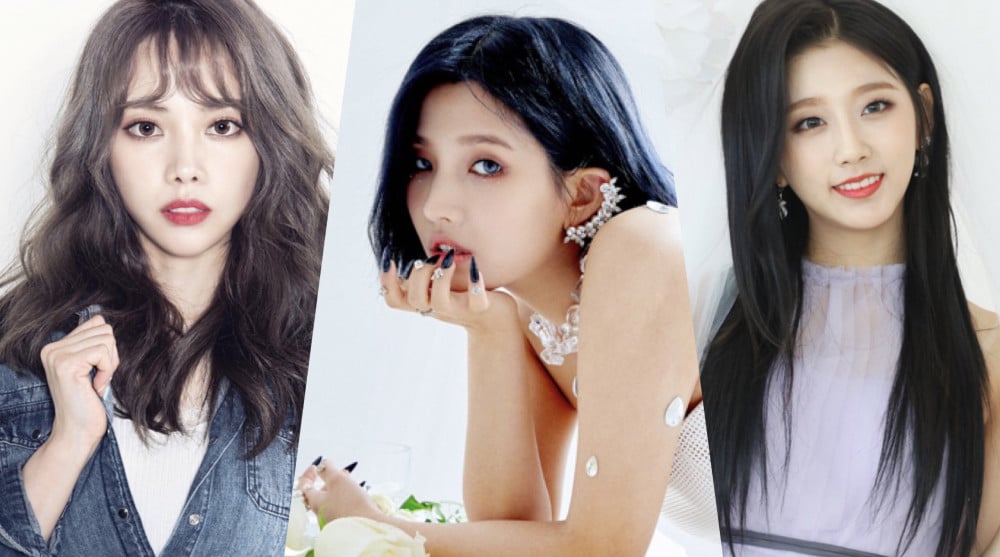 1. AOA: Egotistic
AOA didn't need all its members in order to show the public that they deserved to be in the spotlight. They completely changed the game by dressing in suits and dancing with men dressed in drag, and their performance currently has over 24 million views on YouTube!
2. Oh My Girl: Destiny
Oh My Girl is the queen of fairy visuals, with iconic songs like "Secret Garden." Using a historical concept, Oh My Girl changed Lovelyz's "Destiny" into a tragic fairytale and received a high rank in the challenge.
3. (G)-IDLE: Put it Straight
(G)-IDLE is known as the monster rookie group for a reason! Performing B-side track, "Put it Straight," and creating a nightmare version courtesy of producer, Soyeon, viewers weren't sure whether to be scared or to be scared of how amazing it was.
4. MAMAMOO: Good Luck
With each member dressed in a different concept, Mamamoo gave "Good Luck" a whole new sound and vibe, especially with Moonbyul's mature rap. Even after Solar slipped on stage, the four girls were able to bounce back like it never happened, showing off their professionalism.
5. Park Bom ft. Cheetah: Hann
Park Bom had no problem filling up the stage with her and Cheetah's powerful voices. Bom is such a senior to the other idols that when (G)-IDLE watched her cover their song, they were taken aback by how honored they felt.
6. Lovelyz: Sixth Sense
Having won the privilege to choose their song, Lovelyz completely changed their image by performing Brown Eyed Girls' "Sixth Sense." Dressed as warriors, Lovelyz shed the stereotype that they only perform cute concepts and showed their performance versatility.
7. 95: Wish You Were Gay
Mamamoo's Hwasa was a popular candidate among the vocalists as a potential partner, but ultimately Lovelyz' Kei won her over! Though they seem like an unlikely pair with opposite personalities, their collaboration performance of Billie Eilish's "Wish You Were Gay" showed their amazing chemistry.
8. (G)-IDLE: Lion
(G)-IDLE's Lion was one of the most impressive comeback performances in the final round, featuring the girls in royal thrones looking like powerful heiresses.
9. Six Puzzle: Dance Medley
Though Moonbyul quickly took on a leader-like role to help organize the performance, every member was able to showcase their personal style of dancing and shined on their own within the group. As Brave Girls' Rollin Rollin recently skyrocketed in popularity, many people have revisited Six Puzzle's performance featuring Brave Girls' Eunji performing on Bom's behalf.