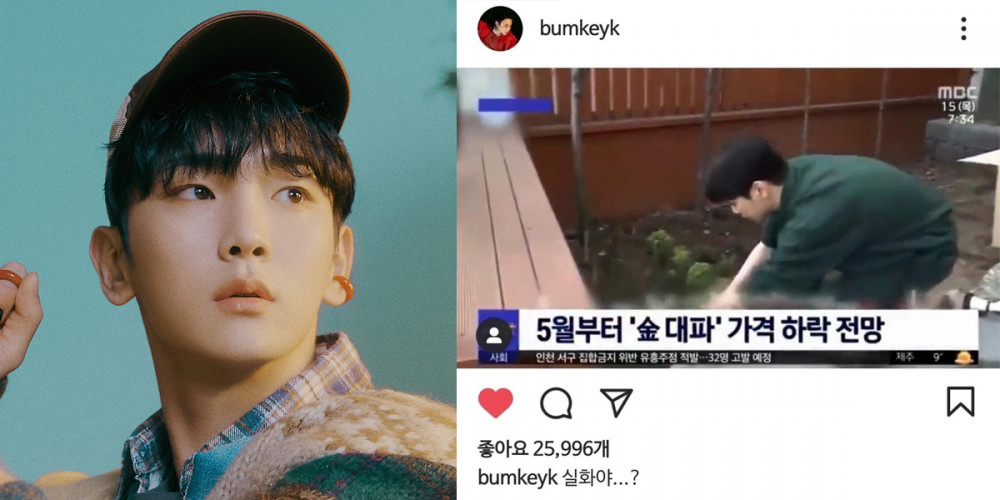 On April 15, SHINee's Key spotted himself on the morning news!
On this broadcast of MBC's 'News Desk', one segment dealt with the rising costs of green onions this spring. The news anchor also reported that it is becoming a popular trend to grow your own green onions due to the rising costs of the vegetables, and stated, "Even a famous celebrity was seen planting green onions at his home."
The footage that 'News Desk' used is from a past episode of MBC's 'I Live Alone', when Key introduced viewers to his new house for the first time.
In response to this unexpected appearance, Key said on Instagram, "Is this for real...?"
Meanwhile, fans commented, "Kibum is a 'famous celebrity'!", "Who would have thought an idol would appear on a news segment about green onion prices...", "Yes, it's true Key, the price of green onions is rising dramatically kekekeke".