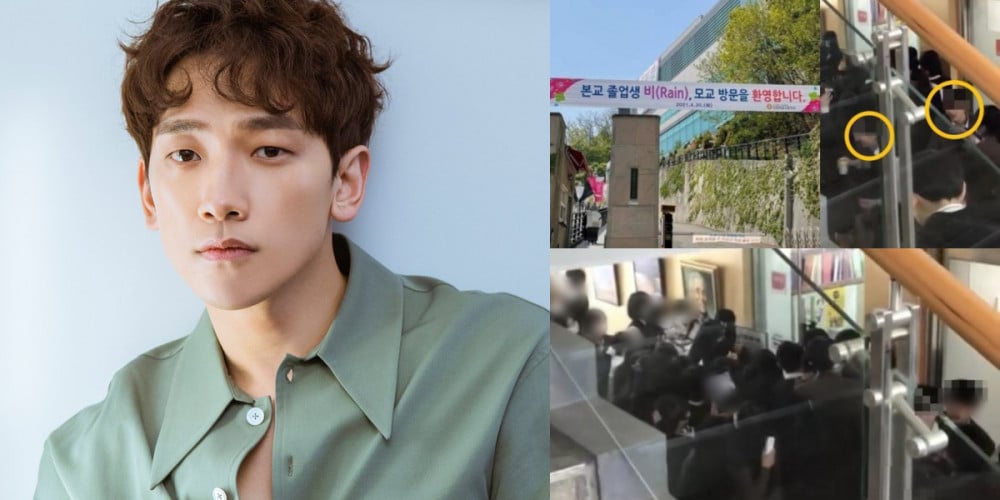 Singer Rain is reportedly facing claims of violating COVID-19 regulations, after visiting his alma mater high school, Anyang Arts High School, earlier this week.
According to sources, Rain paid a visit to Anyang Arts High School back on April 20, as a part of his 'Season B Season' YouTube channel content. For the filming, Rain arrived at the high school around lunch time, and asked 3 students to take him around the premise.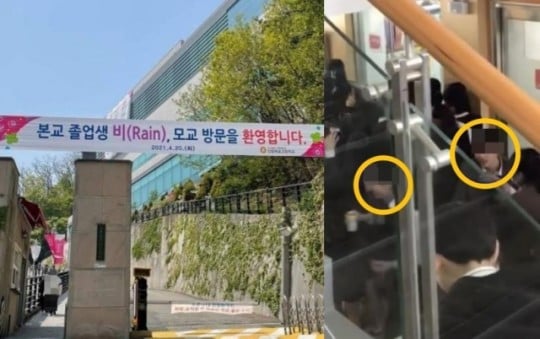 Despite the fact that the school approved Rain's visit prior to his arrival, and despite the school's attempts to maintain all social distancing guidelines, the celebrity visit ended up causing students to flood into the halls during school hours to get a glimpse of Rain.
Furthermore, many news outlets reported that the disease prevention department has banned all visits from the outside during regular school hours. As a result, Rain is facing controversy for violating this regulation.
In one instance, it was reported that approximately 30 students crowded in the halls during lunch time, some without their masks on. Students also claimed that there were no teachers attempting to control the students from overcrowding.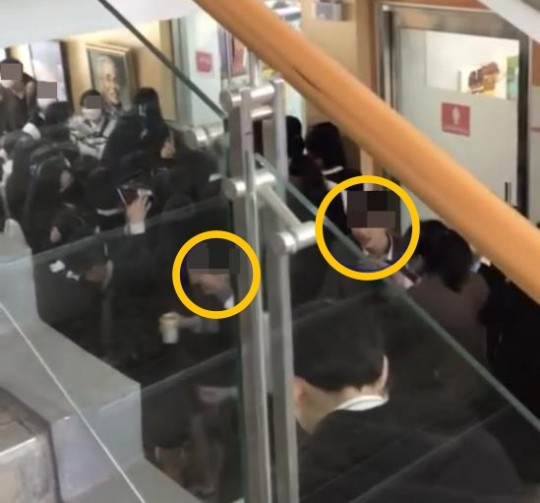 In response to the controversy, a representative from Anyang Arts High School stated, "Rain recently gifted students with 1,000 new albums, and so many of the students asked him to come visit them via SNS. Rain was responding to the students' requests. We ensured that filming took place during lecture hours, and Rain was asked to wait in a quarantined room during break hours. The teachers also did their best to maintain all COVID-19 guidelines, consistently monitoring students and emphasizing sanitation, but it seems there were a few instances in which we were not able to control the students."