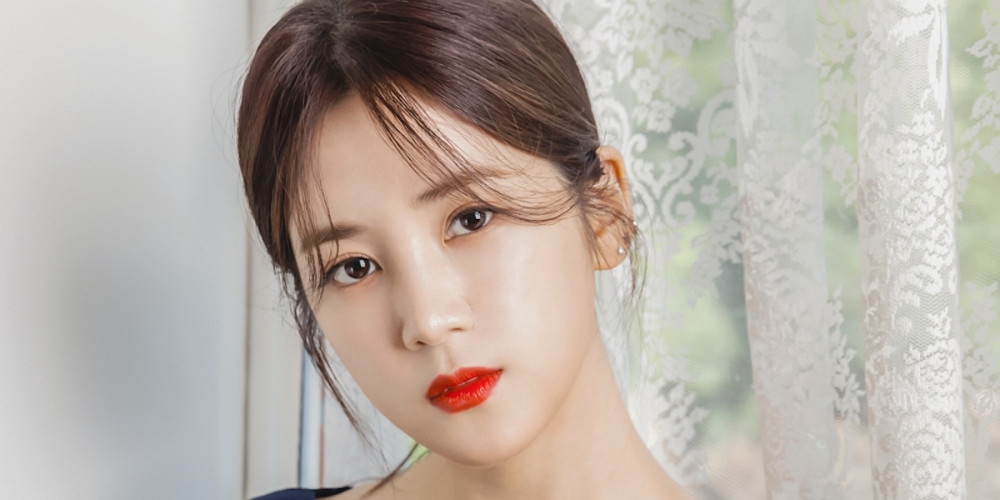 On April 1, Play M Entertainment issued an official statement to notify that they have filed a lawsuit against an individual 'K', a childhood acquaintance of A Pink member Chorong.
The label's statement read:
"As of April 1, we have decided to file a criminal lawsuit against an individual 'Kim' for attempted threatening, severe defamation of character, and false accusations.

Recently, A Pink member Chorong was contacted by 'Kim', a childhood acquaintance. 'Kim' attempted to threaten Chorong by accusing her with completely false stories, claiming that they would expose private information about Chorong if she did not retire from entertainment.

Chorong admitted that she was good friends with 'Kim' in the past until they became estranged, and afterward, there was a quarrel involving 'Kim' and another friend. Chorong apologized to 'Kim' for any discomfort she may have caused 'Kim' through this incident. However, Chorong denied that she took part in any violence which 'Kim' accused her of engaging in. Furthermore, Chorong quickly agreed to meet with 'Kim' in person per their request, due to the fact that she respected their close friendship in the past; Chorong did her best to communicate openly with 'Kim' throughout the process.

And yet, 'Kim' went on to change their perspective or position on various issues, abruptly cancelled in-person meetings, and recorded Chorong's apology over the phone without consent, sending the audio file to media outlets and acting ruthlessly. Chorong is thus suffering from significant mental stress, and we have judged that legal action against 'Kim' could not wait any longer.

As a result, we have surveyed all related documents needed to file a lawsuit against 'Kim', and we will be moving forward with strict legal action.

We regret that we are causing many fans concerns due to this troublesome matter, and ask for their understanding. We also thank many of you for your support, and promise to do our best to protect the rights of our artists."