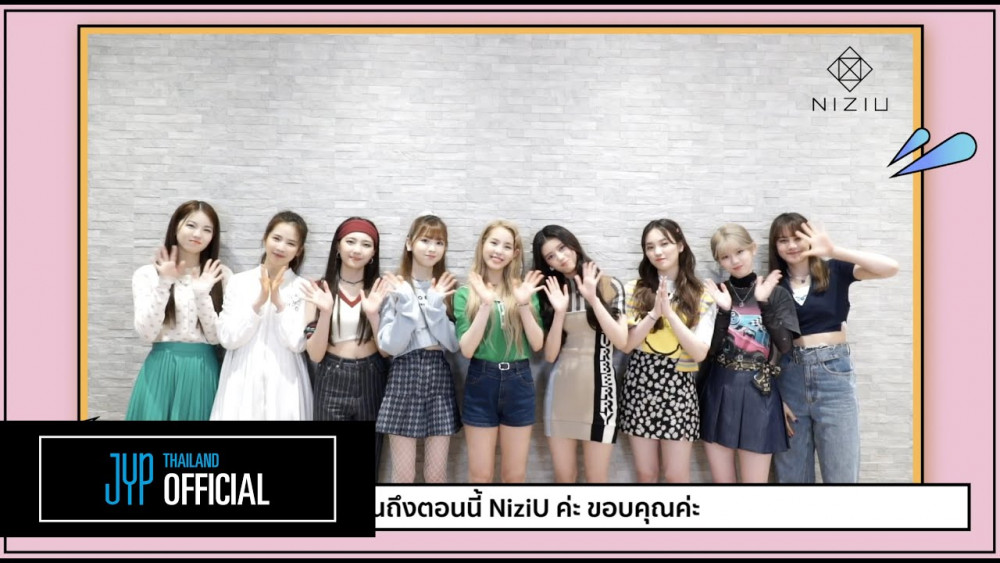 NiziU is a girl group consisting of all Japanese members who were selected through the audition program called the 'Nizi Project.'

They're produced by JYP Entertainment and Sony Music Entertainment and are being called the Japanese TWICE because this group is using the same production method as JYP Entertainment's TWICE.
NiziU has been gaining a huge following in Japan as they ranked number one on the digital daily chart on Oricon with their debut single "Make you happy" last year in June.
Since their debut, there has been a discussion whether the girl group should be called a K-Pop girl group or a J-Pop girl group since all the members are Japanese and have been produced in Japan.


Recently, Korean netizens are once again wondering about the identity of this girl group as they were seen speaking Korean to their fans in Thailand. One netizen shared in an online community a video message that the girl group dedicated to their Thailand fans. The message was entirely in Korean except for the short introduction in Thai.
The netizen who created the online community post wrote, "lol, I don't know what they are doing? In Japan, they want to be a Japanese girl group that feels like a J-Pop group, but I guess for overseas promotions, they want to be a K-Pop group by speaking Korean."
The writer of the post added, "Or do they want to be part of the K-Pop because they know K-Pop sells well in Thailand? I don't know why they created a Japanese group and make them promote like this."
Other netizens joined and gave their opinions on this topic as well. Netizens commented, "I don't know why they are doing this, but it's not a bad thing they are learning Korean," "What is this for real?" "lol," "I mean, I understand they're doing that since JYP was part of the production, but still..." "It's good they are speaking Korean," "They're all Japanese, but a Korean company produced them, so I guess that's why they're speaking Korean, lol," and "I hope Korean spreads more globally and becomes the universal language lol,"