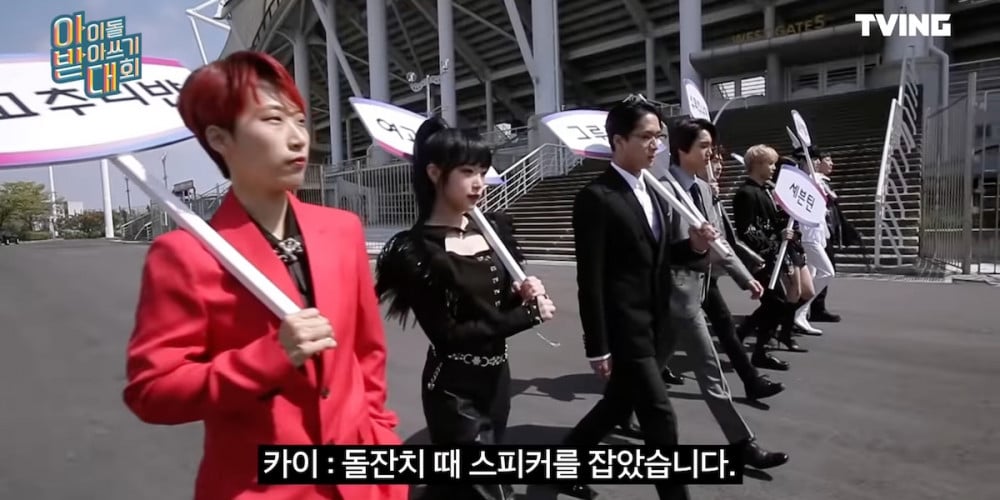 The upcoming TVING-original spin-off variety series, 'Idol Song Listening Contest', recently released a short teaser clip, introducing its cast members for the first time.
The upcoming pilot program is a spin-off of the popular tvN variety, 'Amazing Saturday - Doremi Market'. However, this version involves a full cast of idol stars, and they'll be playing the same lyric guessing game, in the same studio, with the same host, Boom!
The cast members of 'Idol Song Listening Contest' include: Super Junior's Eunhyuk, EXO's Kai, VIXX's Ravi, Seventeen's Seungkwan, Lovelyz's Lee Mi Joo, Golden Child's Jangjun, and maknae IZ*ONE's Yena. However, shortly after TVING released the first teaser, netizens noticed that Choi Yena is not holding a sign which reads, "IZ*ONE".
As you can see below, each of the cast members walks up holding a sign, showing their affiliated group.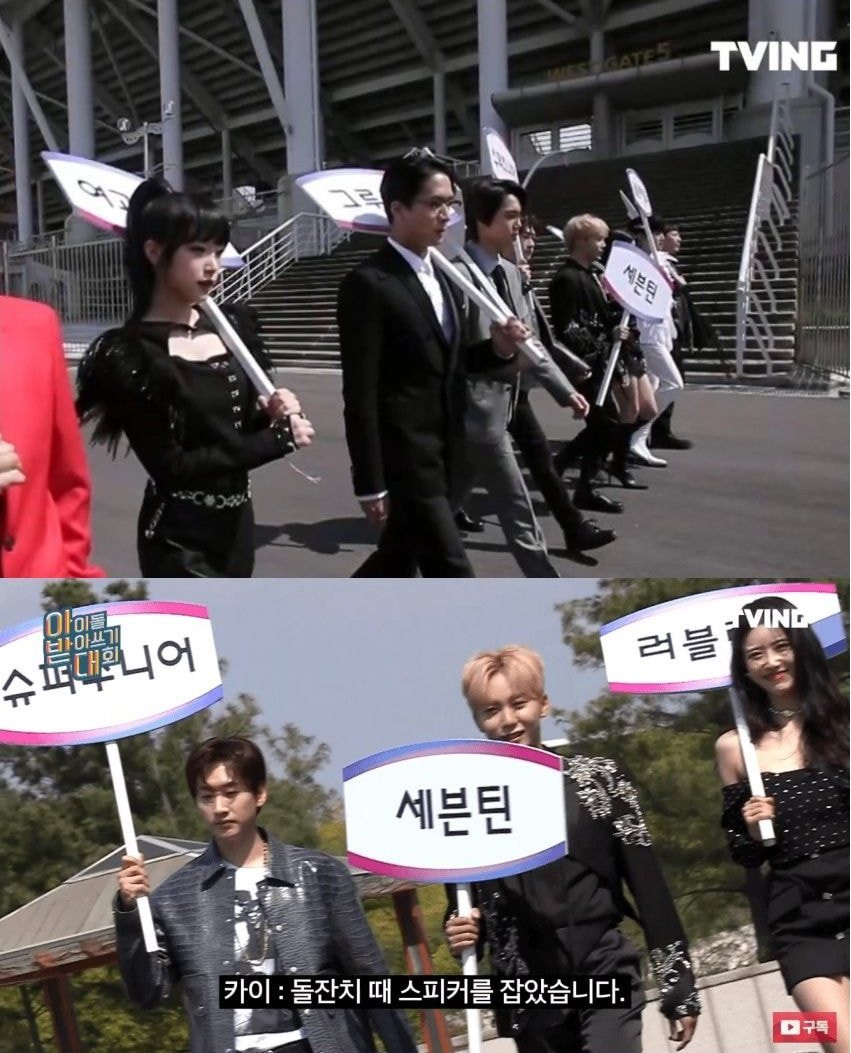 Eunhyuk is holding Super Junior, Seungkwan is holding Seventeen, Lee Mi Joo is holding Lovelyz, Jangjun is holding Golden Child.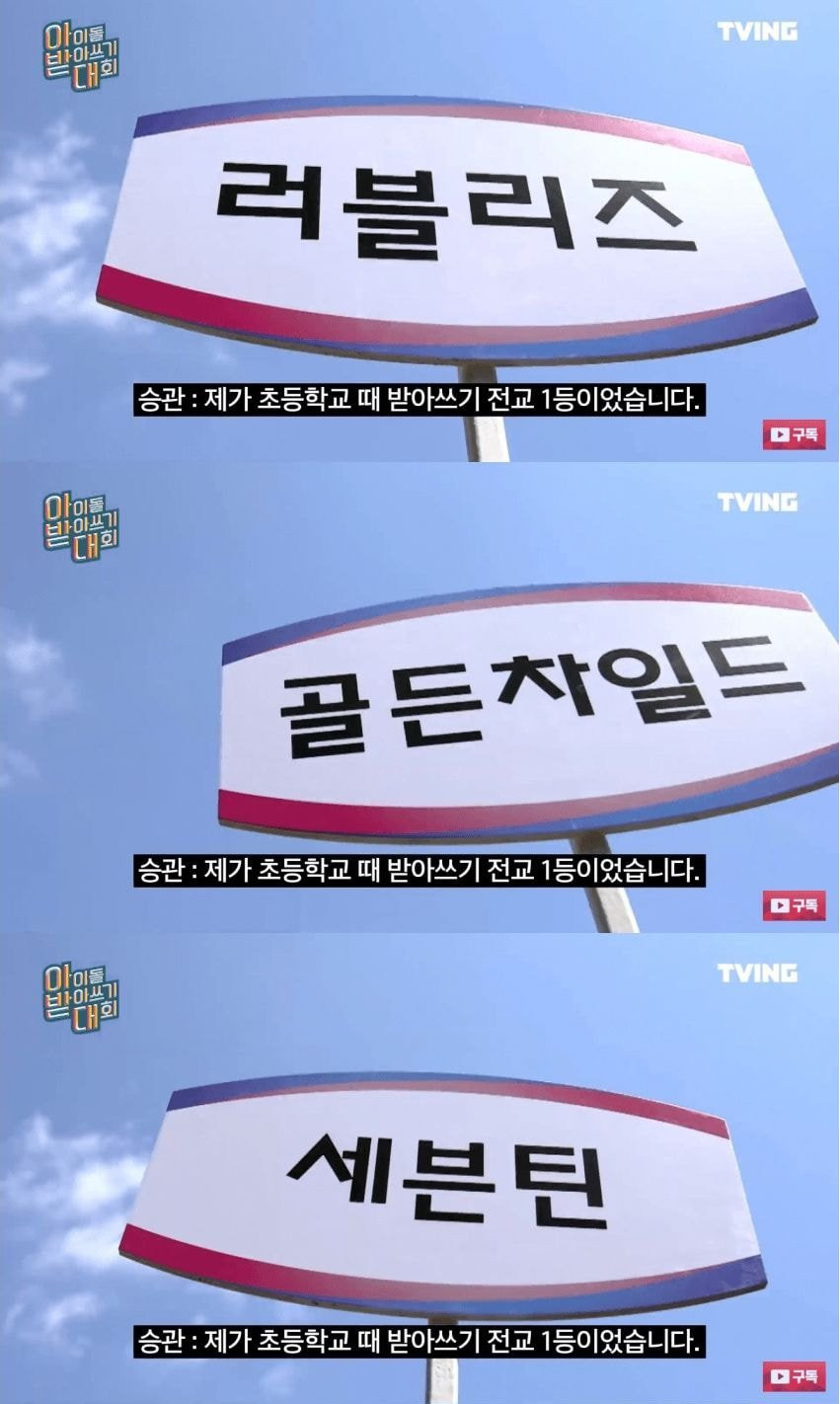 However, Choi Yena is holding the same sign as MC Jaejae, one that reads, 'Girls' High School Mystery Class'.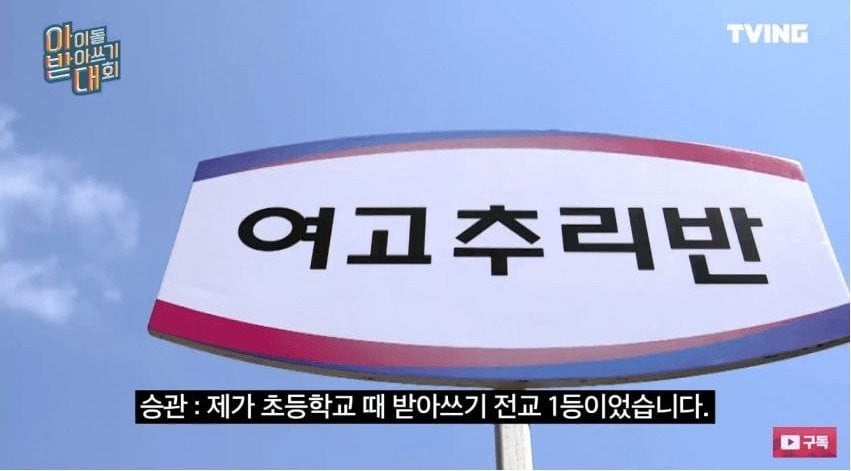 'Girls' High School Mystery Class' is a TVING-original variety program which Jaejae and Choi Yena worked on together. However, many netizens believe that the label was a smart way for TVING to get around the fact that by the time 'Idol Song Listening Contest' airs in May, IZ*ONE will have disbanded.
Onlookers said:
"I mean it makes perfect sense. IZ*ONE will be done by May. Plus, that show is a TVING-original show anyway."
"Wow... there's like less than a week left."
"IZ*ONE is disbanded... this is just fact."
"Obviously, in a few more days she won't be able to use the name IZ*ONE anymore."
"So Yena is now in an idol group called 'Girls' High School Mystery Class'?"
"When this show actually airs, IZ*ONE will be disbanded..."
"Smart move. If her sign said IZ*ONE, that could have brewed up a lot of controversy."
Meanwhile, it was also pointed out that Ravi's sign, instead of reading VIXX, also read GROOVL1N. What do you think of the issue?