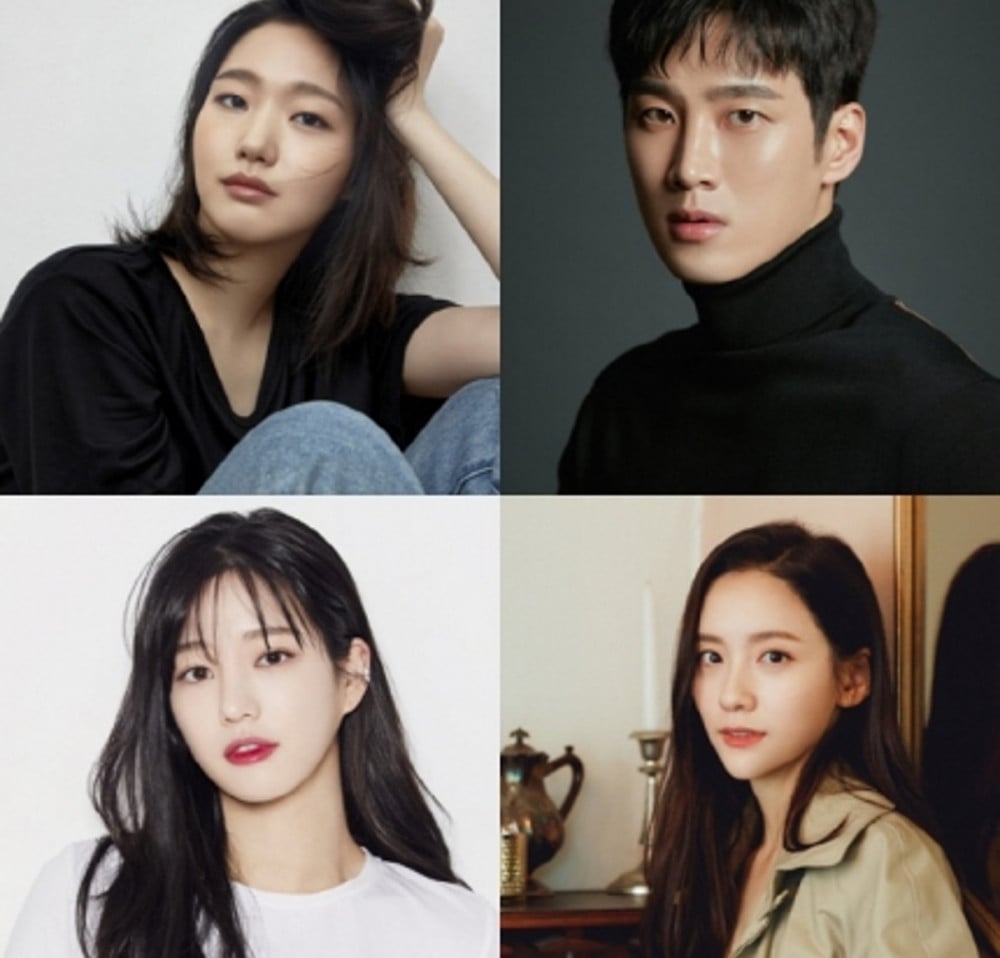 Kim Go Eun, Ahn Bo Hyun, Lee Yoo Bi, and Park Ji Hyun have been confirmed to star in the upcoming tvN drama 'Yumi's Cells'.

According to reports on April 27 KST, Kim Go Eun will be playing the titular character of Yumi, an ordinary office worker who can't seem to escape a life of no fun. Yumi's "love cells" will try to awaken once again after being asleep due to the shock of a broken heart. Lee Yoo Bi will be playing the role of Ruby, a fresh and lively character who's a master when it comes to love and has a charm that no one can resist.

Ahn Bo Hyun is taking on the role of game developer Goo Woong, who can only think in binary but ends up unintentionally awakening Yumi's love cells, while Park Ji Hyun will be playing Goo Woong's cute girlfriend Sae Yi.

Based on a popular webtoon series of the same name, 'Yumi's Cells' deals with the life of an ordinary businesswoman in her thirties named Yumi, but through the perspective of the various cells which make up Yumi's brain. The cells will deliver an intriguing perspective as they witness Yumi experience relationships with three different men. GOT7's Jinyoung is also in talks to play Yumi's second boyfriend.

'Yumi's Cells' is expected to premiere in the second half of 2021. Stay tuned for updates!