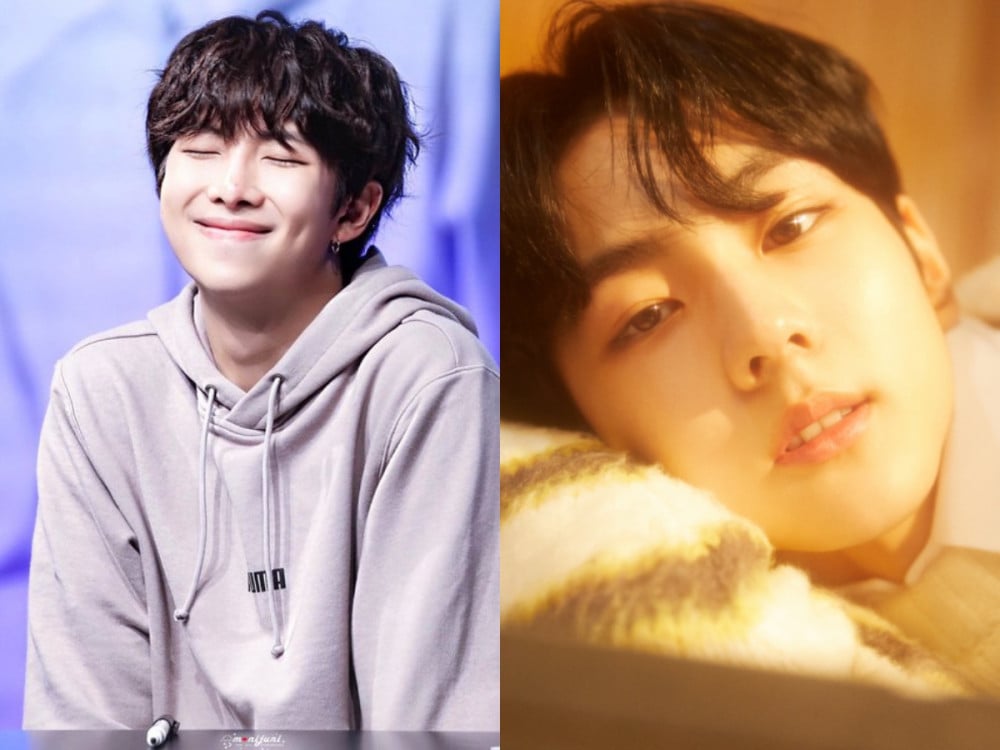 BTS' RM gave warm advice to ENHYPEN's Jungwon.
RM's big brother moment warmed both fandoms' hearts. ENHYPEN's Jungwon is a leader of the group but is also the youngest member of the group. In his previous interview, Jungwon explained that he became the leader because the oldest member Heesung came to him and confided that he would like the remain as a member rather than the leader since the other members might have a hard time talking to the leader if the leader was also the oldest in the group.

According to another interview, Jungwon thanked RM for giving him warm advice on leadership. Jungwon said, "After the debut, I had a phase feeling like I was lost. RM then came to advise me on leadership. Him saying 'leader is not someone who pulls in front of other members but someone who pushes behind the others' resonated with me. I still remember it to this day. I would love to learn how to move forward with the members, creating chemistry between our dynamics while doing so."
Meanwhile, the members of ENHYPEN were all chosen through a survival show,' I-LAND'.