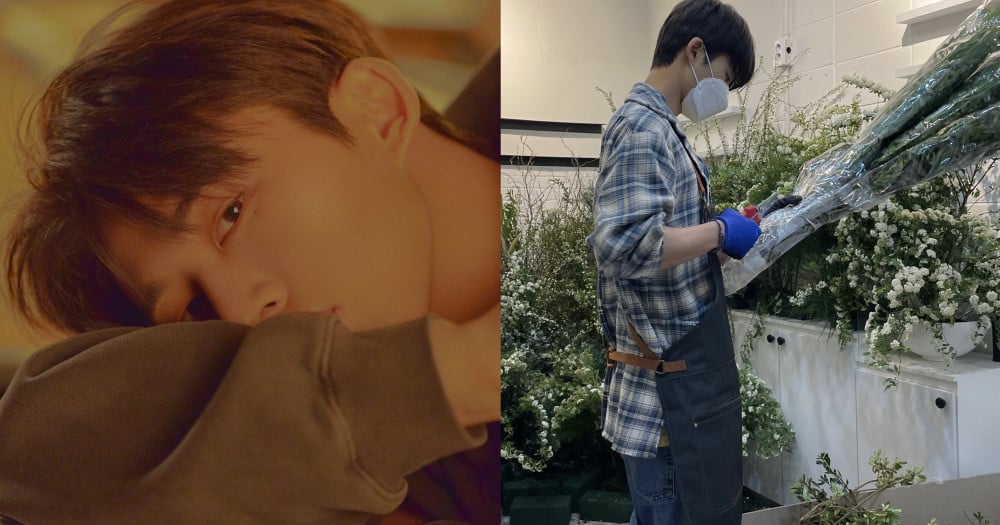 After about 2 years, B.I's fans gained a new fandom name (ID); they also got a quality photo of his face. On April 16, he shared a photo where he leaned his arm on the piano via his official Twitter account. The tweet received around 200K likes. Also, he responded to some comments of his fans on Twitter.
Fan: "You are not bald."
B.I: "Of course, I'm not."
Fan: "Hanbin, is it a scar under your eyes?"
B.I: "A mole appeared on my face."
Fan: "I'm really going crazy. There is not much left for the university entrance exam, but I am extremely happy. I hope you are as happy as you make me happy."
B.I: "I'm happy thanks to you, good luck in your exam."

B.I also answered a question on April 12 about whether he is still making flower arrangements. He answered his fan, "I will show you next time." With an announcement published on April 19, B.I commented the same fan again by showing the fan that he kept his promise, saying, "I told you."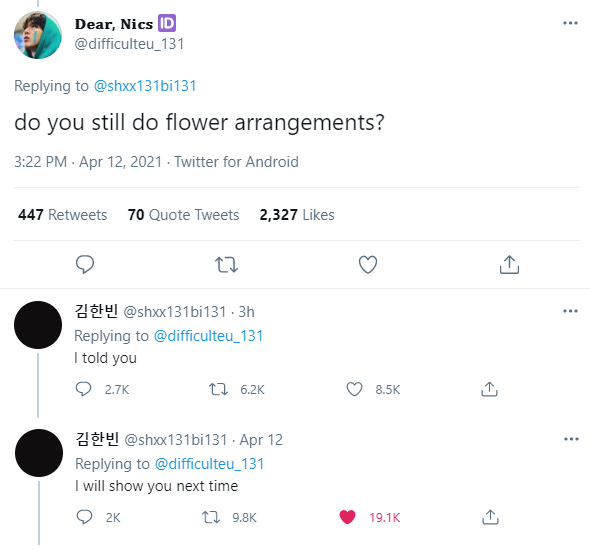 He will show his flower arrangements in a showroom, which will be open to fans on 20-25 April. Only 4 people can visit there at the same time. You can check out the details and location of the showroom below.

He also shared some photos of his arrangements.

What do you think about B.I communicating with fans again?