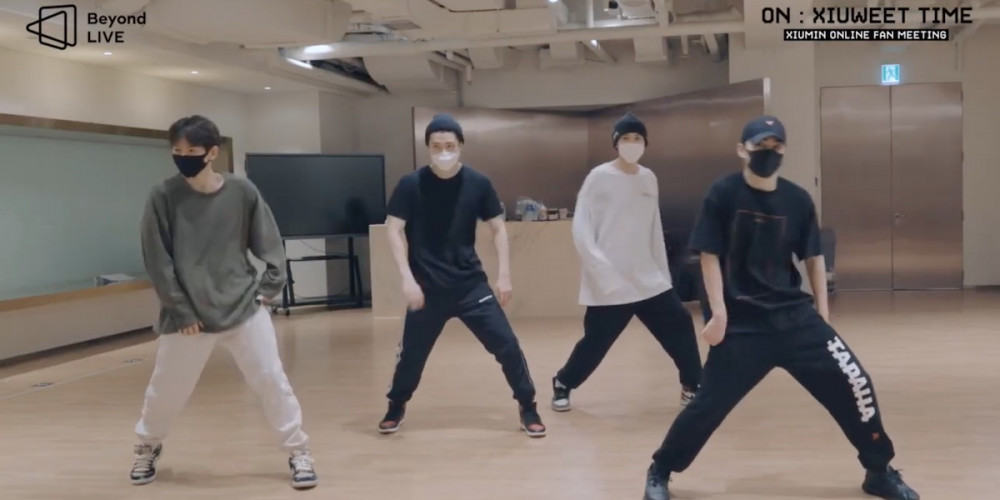 It looks like Xiumin is preparing for his upcoming online fan meeting 'On: Xiuweet Time' with the help of some special teachers!
In order to jog his memory of some of EXO's past songs like "Obsession", Xiumin has enlisted the help of his fellow members Baekhyun, Chanyeol, Kai, and Sehun in the practice room!
In the short practice room clip #1, fans can catch a welcome glimpse of EXO practicing together again for the first time in quite a while. Do you think Xiumin will be performing some solo versions of EXO songs during his online fan meeting?
Look out for even more sneak previews of Xiumin's 'Beyond LIVE' fan meeting 'On: Xiuweet Time', coming up this March 27!