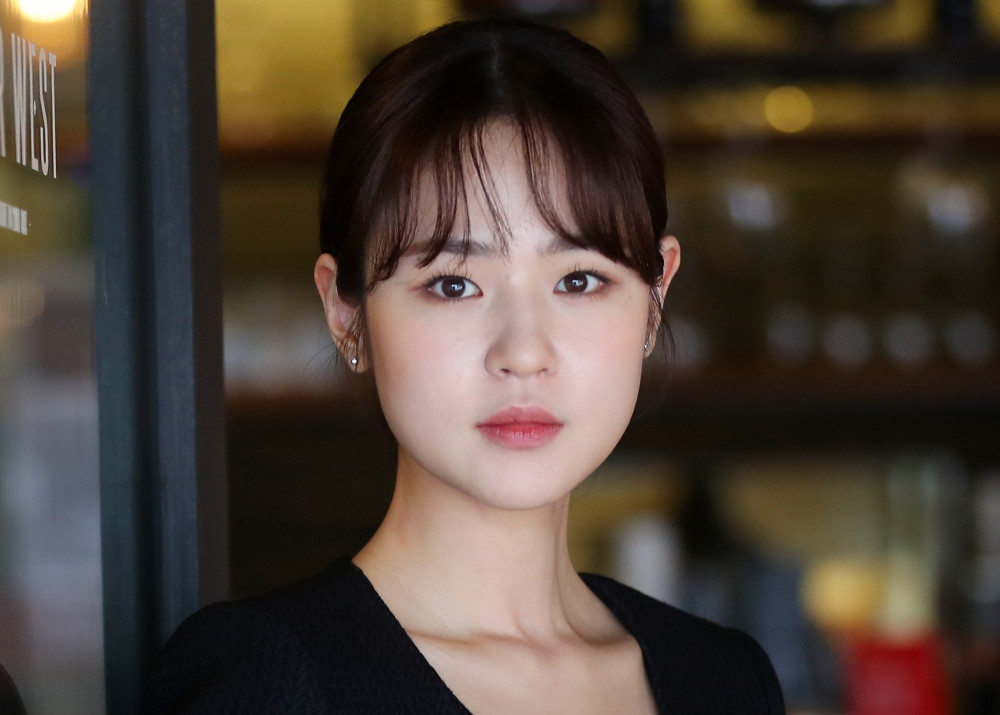 'The World of the Married' Actress Shim Eun Woo apologized for her recent bullying controversy.
Twenty days ago, Shim Eun Woo was embroiled in a controversy when an anonymous accuser 'A' who took to an online community forum to expose the actress's alleged bullying during their middle school days. 'A' claimed that Shim Eun Woo had led a group of students to bully her through verbal abuse and by spreading false rumors.
The day after, Shim Eun Woo's agency SH Media Group commented that the actress remembers only having an argument with 'A' and her friends. They also asserted that Shim Eun Woo had received good comments from her elementary school regarding her behavior and that the only element that might have caused a problem was the way their friends used to smoke and swear in middle school.
On March 28 KST, Shim Eun Woo personally took to her Instagram and wrote: "I write this as I would like to apologize to my friend who had been hurt due to my immature actions when we were young. I tried to communicate with her after the issue last month and even tried to contact her family members, but the controversy just kept getting bigger and we could not meet at that time."
She continued, "After the controversy, I tried to contact many of my friends back then to jog my memory, but I could not clearly remember exactly what had happened. The only way to clear this up was to meet up with 'A', and so on March 25, our company and her family all met together. And then, I was able to listen to what she had experienced during school."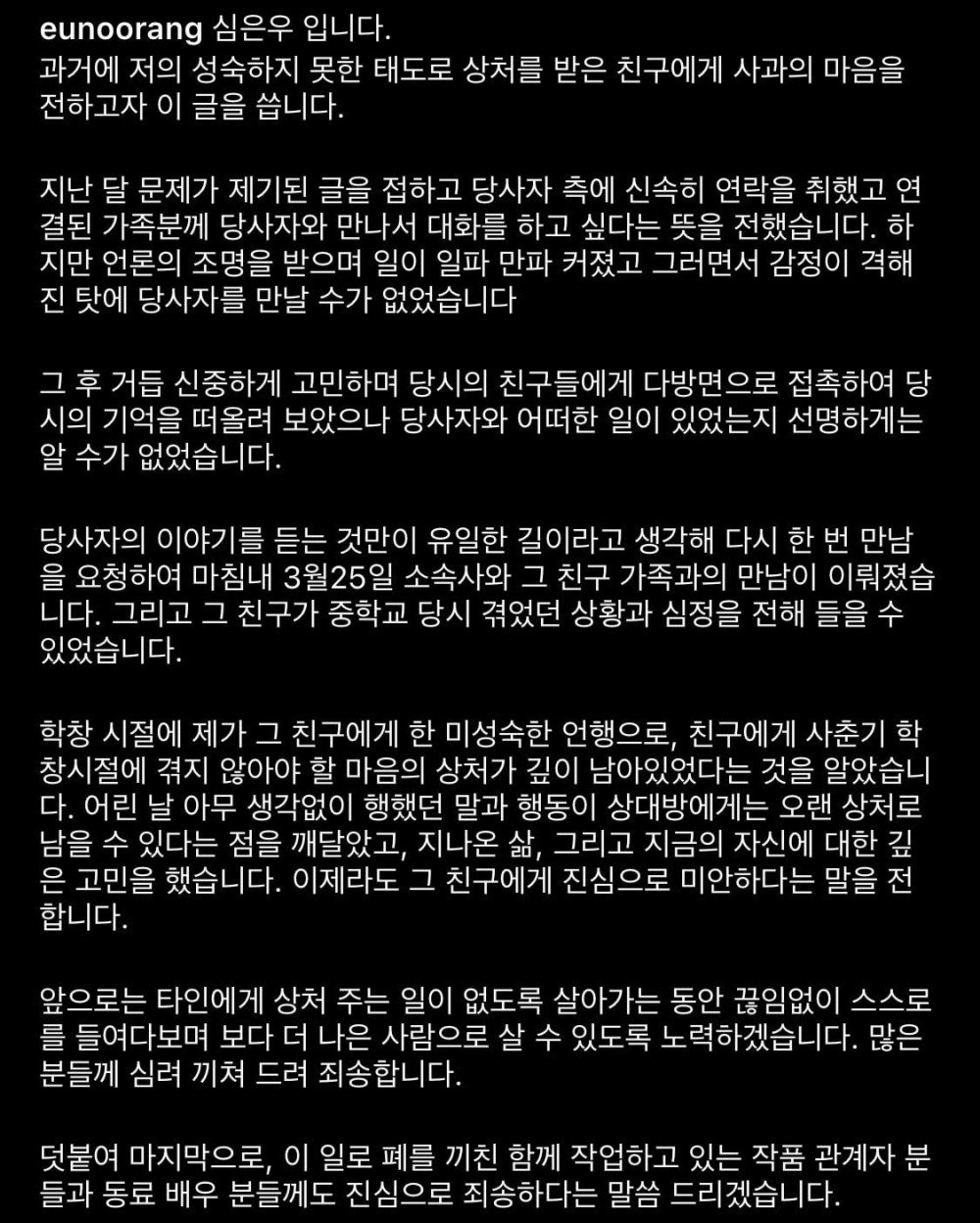 In the end, Shim Eun Woo admitted that her friend had gotten hurt due to her immature verbal actions. "I would like to sincerely apologize to her now," she wrote.
Although Shim Eun Woo apologized once again to everyone, including her co-stars and co-workers, netizens responded with skepticism, as they wrote:
"Of course perpetrators can get away with it by saying that they can't remember anything"
"You just don't want to remember it...not that you can't"
"I liked her since 'ON&OFF' and now I can't..."
"Bye..."
"I'm sure that apology is also from her lawyer"