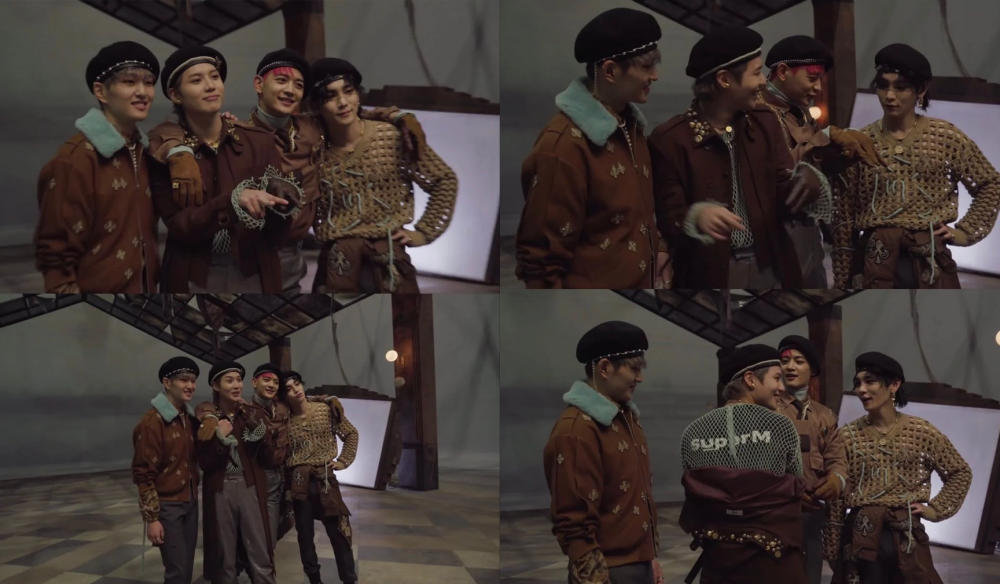 SHINee is back and spreading joy to their fans as the group continues with their activities in promoting their new album.
Recently, a video of the boy group taking a few concept photos for the album was released, bringing laughter to fans and netizens alike. The video showed the SHINee members joyfully posing in front of the camera when Taemin made a slip-up.
While all the members concentrated on their poses, Taemin unconsciously made an M sign, which stands for his other project group SuperM, with his fingers. As soon as he made the gesture, Taemin looked surprised himself and immediately corrected himself, saying, "Oh, it's this..."

Minho jokingly became angry as he saw Taemin's hand gesture and went on to tell the other members what Taemin had done. Minho corrected Taemin saying, "That's not the right sign, it's this," and made a 'W' sign, representing SHINee's fandom.
As if to retaliate, Taemin took off his jacket to reveal his inner t-shirt having the SuperM logo. In response, Minho jokingly shouted, "Hey, let's wrap up here," making everyone laugh. Then as they went back into the photoshoot, Minho suggested, "Hey, let's all do this for Taemin," and made the 'M' sign with his fingers.

This short clip was shared on various online communities, and social media platforms as fans revisited the time Minho had mentioned this incident on a talk show.