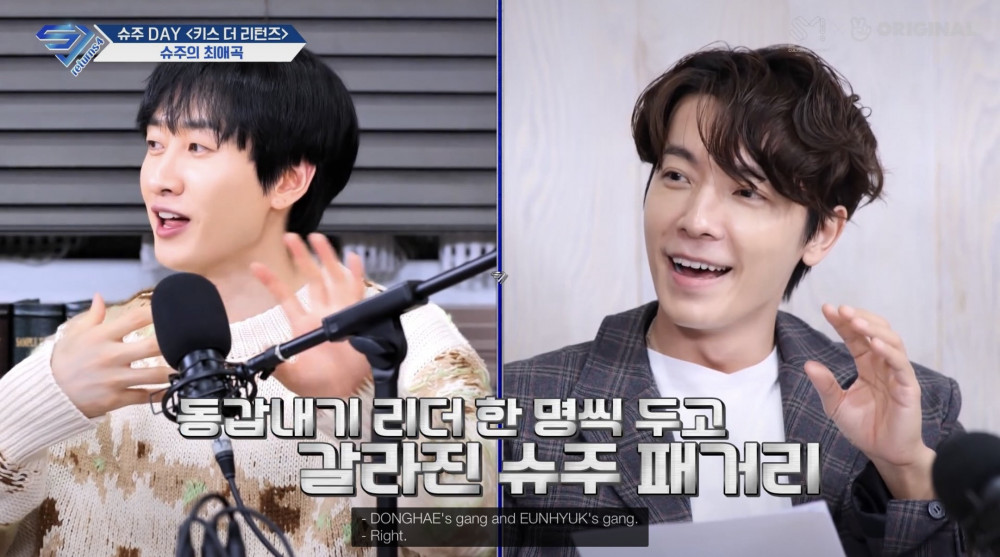 Having debuted almost sixteen years ago, Super Junior is one of the legendary groups in K-pop with countless hit masterpieces. With a discography of over five hundred songs, (more if including sub-units and solo releases in different languages), even hardcore ELF's have trouble picking their all-time favorites. Here are the Super Junior members' favorite songs from their entire career!
Shindong: Heartquake (Sorry Sorry)
Heartquake is a medium-tempo ballad that showcases the vocals of K.R.Y. However, the reason Shindong likes this song isn't just because of the vocal trio's voices, but also because Eunhyuk looked overly accessorized when they performed the song.
"He wore a beret, sunglasses, and a scarf. He came up on a [lift], and he looked so [out of place.] I can't forget this scene," Shindong said. "But it was cool."
Kyuhyun: You & I (Cooking? Cooking!)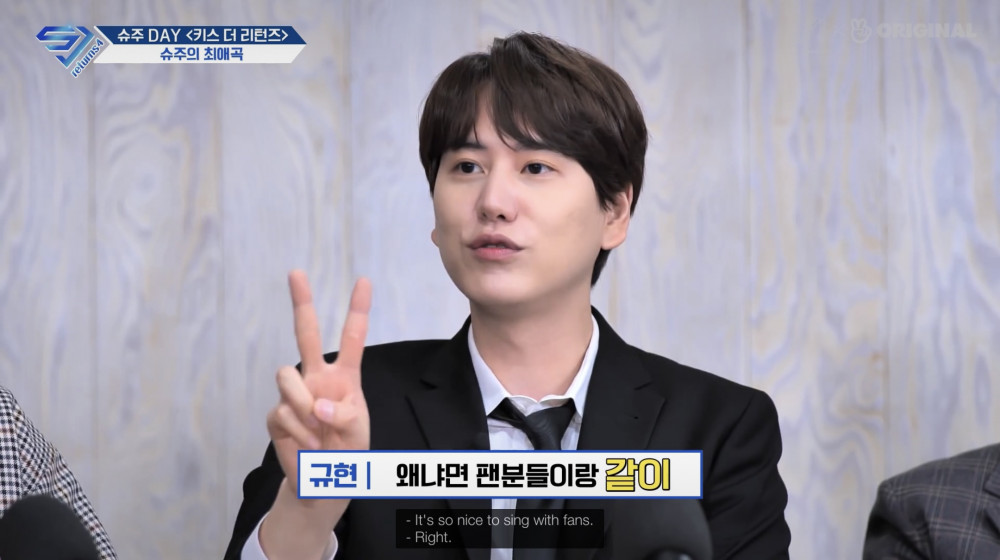 "I don't know why, but I like songs that I haven't been part of," Kyuhyun said. "It's so nice to sing with fans and [dance together.]" Even though he isn't a rapper, Kyuhyun memorized the rap lyrics of "You & I" because he liked the song so much.
Donghae: Don't Don (Don't Don)
"Don't Don" is an intense song that criticizes the materialism of society and was the epitome of SM Performance. Donghae liked this song because they performed it with the concept of a school battle in the rain, and thought it was exciting.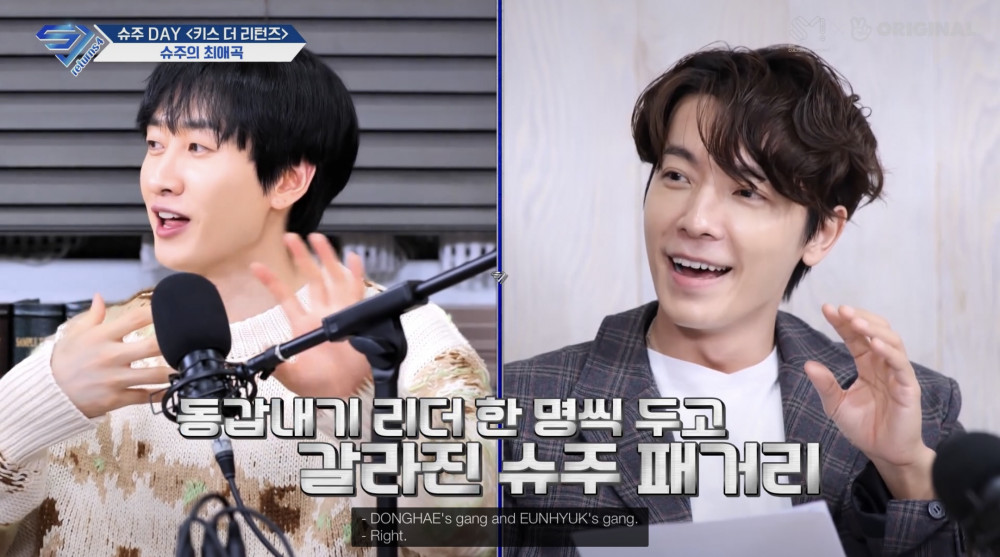 "Back then, Donghae and I each led a group. We were too excited; we literally fought; he kicked me, and I got a bruise," Eunhyuk said. "It really hurt. But we get so excited [on stage]."
Ryeowook: L.O.V.E. (Super Junior 05)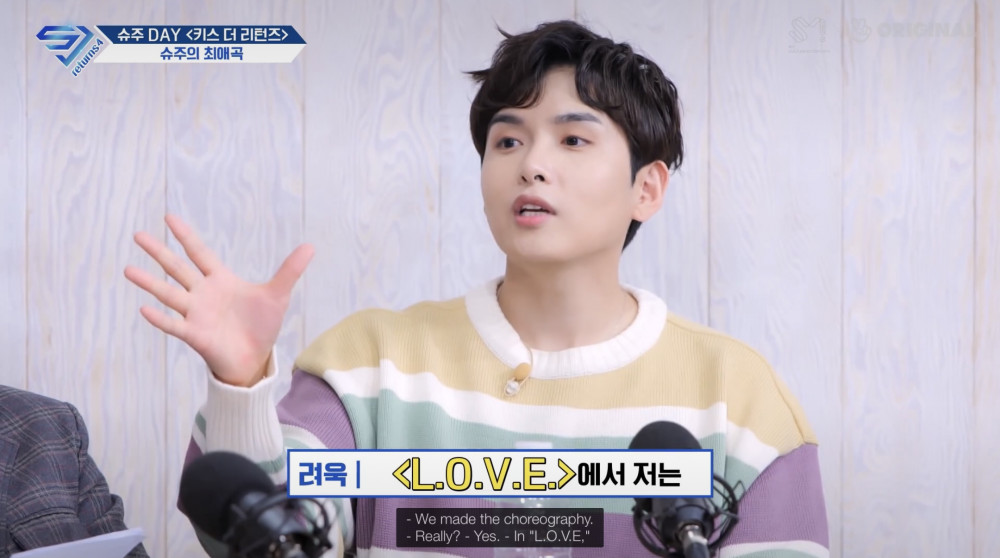 "L.O.V.E." was one of the title track candidates for Super Junior's debut sixteen years ago, featuring choreography made by Shindong and Eunhyuk. "In L.O.V.E, I love Eunhyuk's voice. I thought he was the main vocalist!" Ryeowook said.
Yesung: Simply Beautiful (Devil)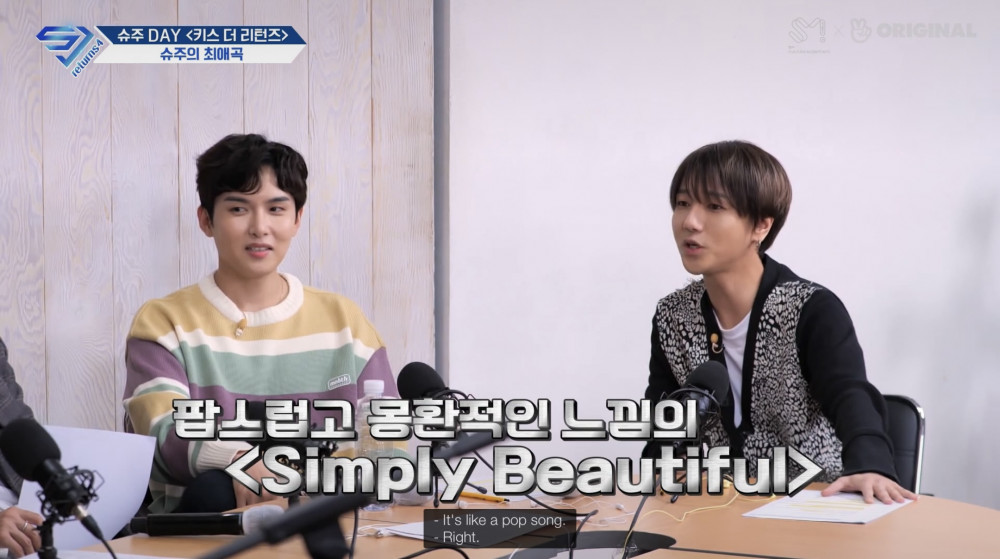 "Simply Beautiful" is a groovy and dream-like song with lyrics about relaxing in a rocking chair and admiring your loved one's beauty without caring about your troubles. Yesung said that he also likes "Hate U Love U" and "In My Dream" and that it's difficult to choose out of Super Junior's vast discography.
Eunhyuk: One Fine Spring Day (Bonamana)
"One Fine Spring Day" was Ryeowook's first solo song and showcased lyrics written by an A&R member in memory of their grandmother. "I always say this, but after listening to it for the first time, I often listen to it in the cold winter season," Eunhyuk said.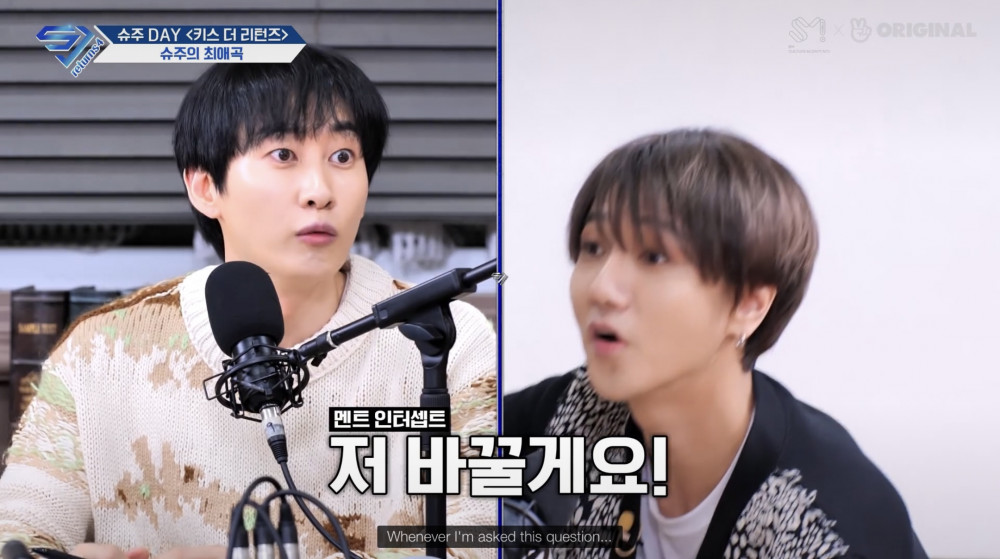 "What about [my solo song] "Paper Umbrella?" Yesung asked hopefully. "That's not my type," Eunhyuk responded, and the whole group burst into laughter at the Tom and Jerry pair.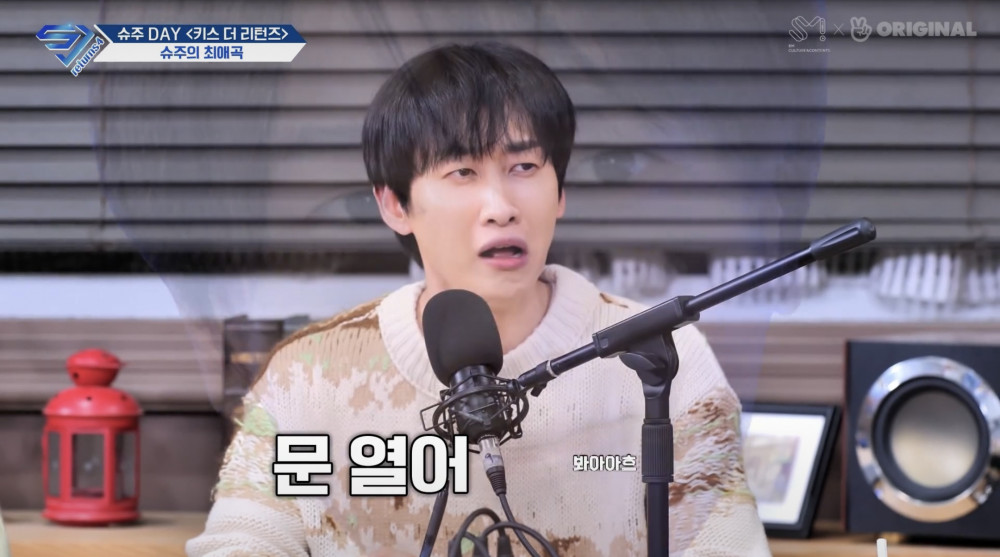 Though it's been postponed twice, Super Junior is scheduled to release their tenth album on March 16. Stay tuned until then, and maybe you'll discover a new favorite!