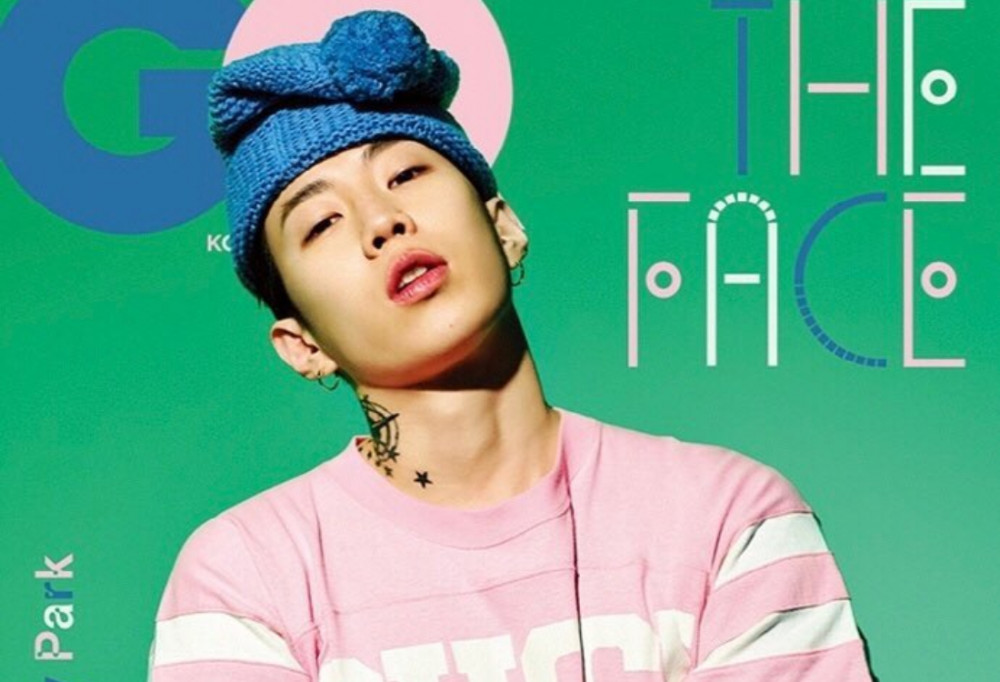 Jay Park is the cover model for the upcoming issue of 'GQ Korea'!

For the April 2021 issue, which is centered around the theme 'The Face,' he models Gucci's new collection 'OUVERATURE of Something that Never Ended.'

According to the accompanying interview, he looked back at his career as both an artist and the head of hip-hop label AOMG. He also revealed that the soju brand he had mentioned in broadcasts over the past few years was finally close to launch, and it would be available sometime within the year. The interview also included behind-the-scenes stories from shooting Mnet's 'High School Rapper 4,' his intention to debut an idol group, and his eventual retirement as 'celebrity Jay Park.'

In another portion of the interview, he opened up about Groovy Room's independent label AREA, which was created in partnership with his label H1GHR MUSIC. "[The new label launch] is really great because it is development and growth for both [Groovy Room and H1GHR Music]. I'm proud," he said.

Eight years ago, when no one was reaching out to Jay Park after leaving JYP Entertainment, he went on to open AOMG, which would eventually lead to not only him becoming an independent artist, but also helping his signed artists grow their capabilities. When this was mentioned, Jay Park explained that rather than helping someone, he thinks the more appropriate expression is making something together, adding, "If we're both able to do a good job, it's a win-win."

Check out images from the 'GQ Korea' April 2021 feature below!