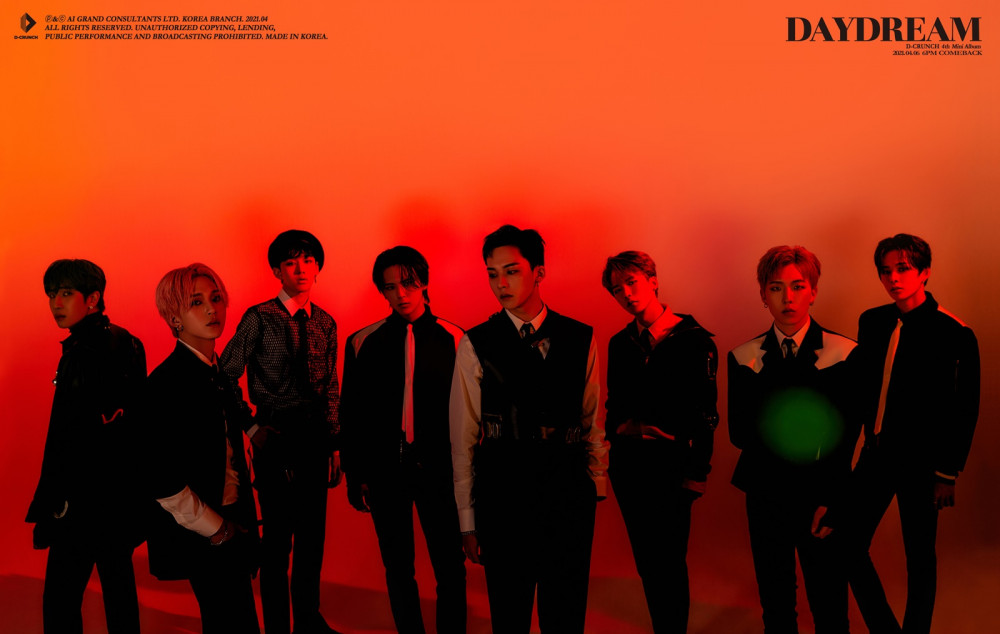 D-Crunch is coming back soon.
Their label revealed, "D-Crunch will be releasing their 4th mini-album 'DAYDREAM' on April 6th." It's been 6 months since their last release 'Across the Universe' in October last year. 'DAYDREAM' is a mini-album that talks about a dream that they don't want to wake up from, even when they know that it's not real. The teaser image revealed shows the members featured in suits under a red light, giving a bit of a hint as to what the song's concept will be like.

Stay tuned for more on D-Crunch's comeback.