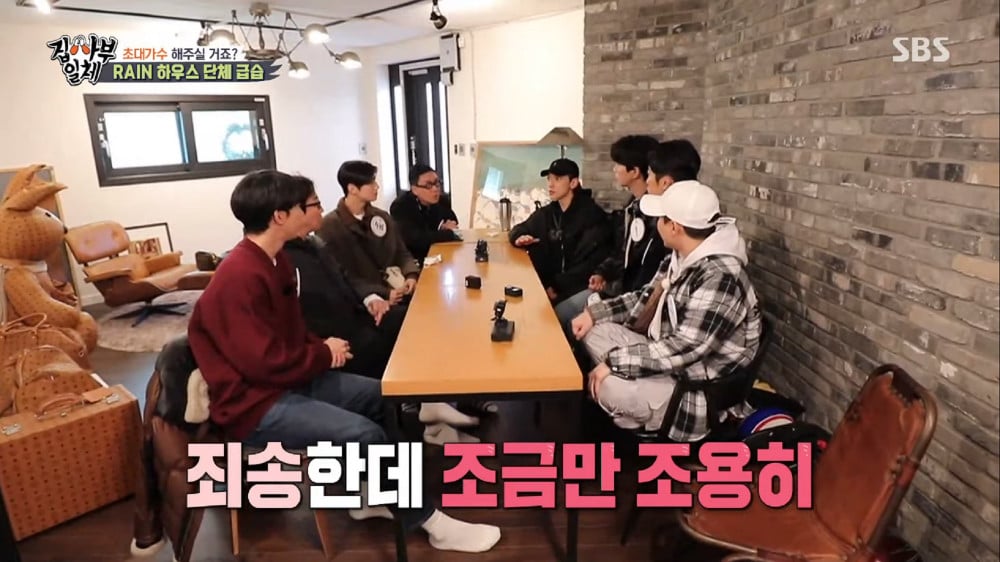 The cast of 'All the Butlers' were invited to the private home of Rain and Kim Tae Hee.
On the latest episode of the variety program, the cast members visited the couple's luxurious house at the invitation of Rain. When they arrived, the entertainers half-joked how 'humble' the interior was since the mid-size waiting room was filled with both simple furniture and antique items. Although Rain did not publicize the entire house, the cast members and the viewers were very impressed with the scale.
As per usual, Rain shied away from revealing details about his married life with Kim Tae Hee. First, he asked the entertainers "not to steal anything," because not only he but someone else also lives there. "Please be quiet. Speaking in terms of music, I beg you to hum."
To this attitude of Rain's, comedian Yang Se Hyung commented, "Is Kim Tae Hee home right now?" And, to everyone's surprise, Rain answered, "Yes".
The singer-actor further asked, "Please don't talk about my family, either. I can't be caught."

With humor, Lee Sang Min commented, "The strange thing about our country is that we can't talk about families who live happily, but we're always asked about the couples who have parted ways. I just don't understand."
During the episode, Rain also talked about some of his failed projects, such as the film 'Race To Freedom: Um Bok Dong'.