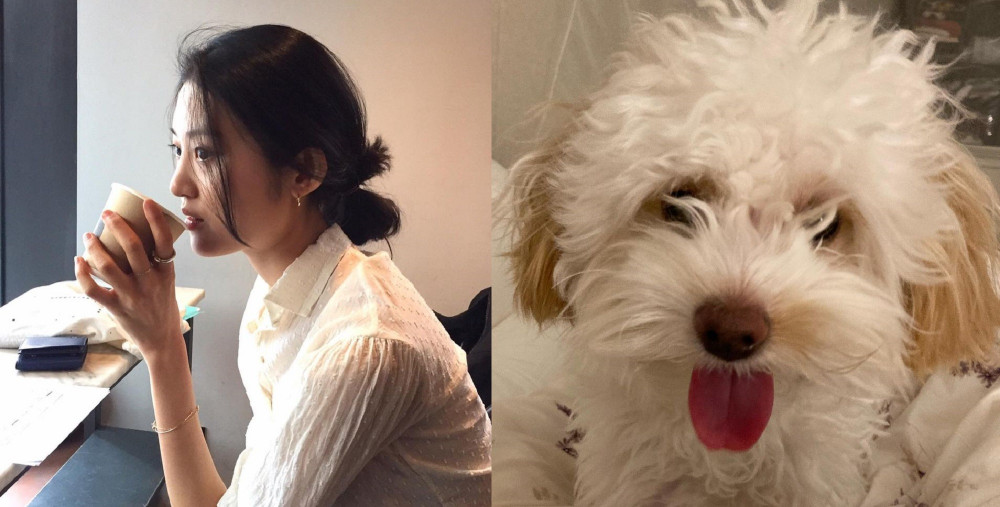 Actress Song Hee Jun gave her explanation regarding her dog Monet.
Recently, the actress was accused of abandoning her pet dog Monet after an Instagrammer claiming to be the original owner lamented about the dog's current conditions. According to the post, Monet had been returned to the original owner at an abandoned state, with his fur "matted to the point of him having skin problems".
Several hours later, Song Hee Jun returned to her Instagram (@songhej) and explained that the dog was transported due to personal reasons. Monet had stopped eating after a young Jindo dog recently moved in next door. She then proceeded to have her dog remain at her parent's house while she looked for a new home. However, that plan also fell through shortly, as her cancer-battling father's health began to worsen.
She wrote: "Two months ago, a young Jindo dog was adopted by my next door neighbor with whom I share the wall and the outdoor yard. Monet could not sleep as he would bark all night everytime he would feel the other dog's presence. [...] But, recently, my father who is currently fighting cancer, began to feel his health deteriorating at a fast pace. My mother's friend then decided to take care of Monet while she would have to visit the hospital often. Soon, her friend expressed that she would like to raise Monet. [...] I told the original owners what happened and that my mother's friend wanted to be the new owners, but they refused. The next day, they took back Monet."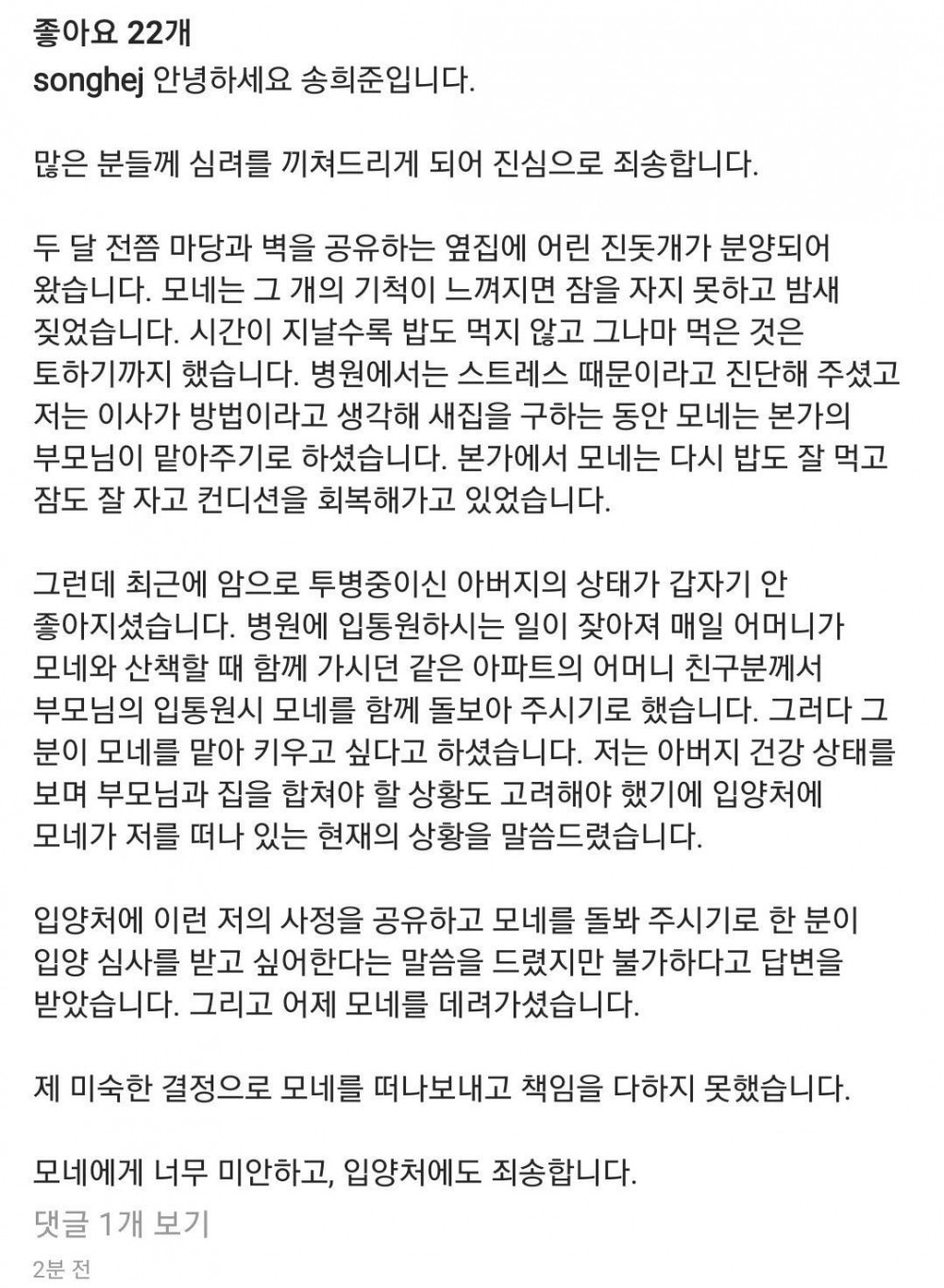 The actress apologized to the netizens and to the original owner, as well as to Monet for "not being responsible enough" for her original decisions.
However, netizens remain skeptical as they demand to know why Monet's fur and skin conditions turned out to be so terrible. Some comments include:
"They all sound like excuses to me. Please explain to us why the dog's fur conditions are that way??"
"Look at the dog's present conditions. The dog seems to have been abandoned long before any of this happened. In any case, you didn't take care of the dog with the responsibility it warranted."
On Song Hee Jun's Instagram, a 'friend' of the actress also left a comment accusing her of having a record of abandoning a dog once. Currently, netizens are expressing their continued frustration over the actress's explanations.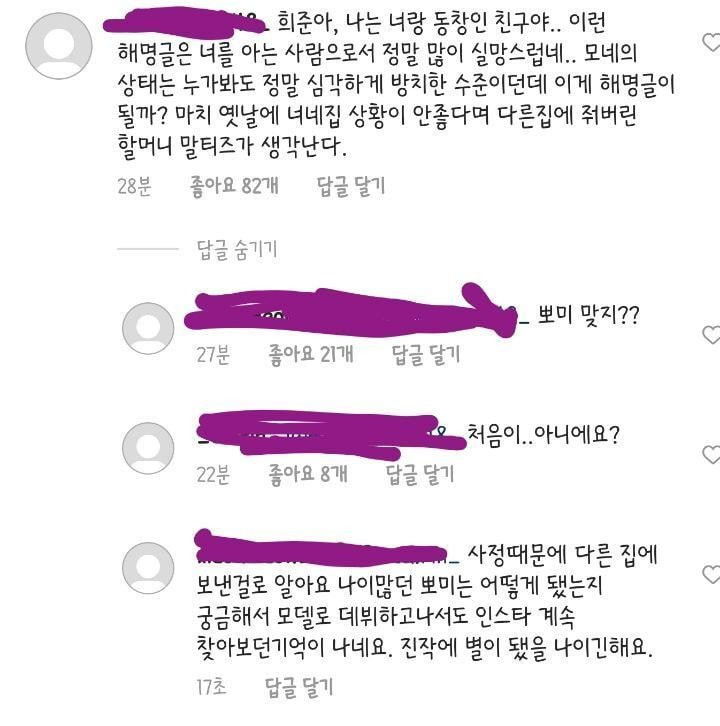 What do you think of this situation?