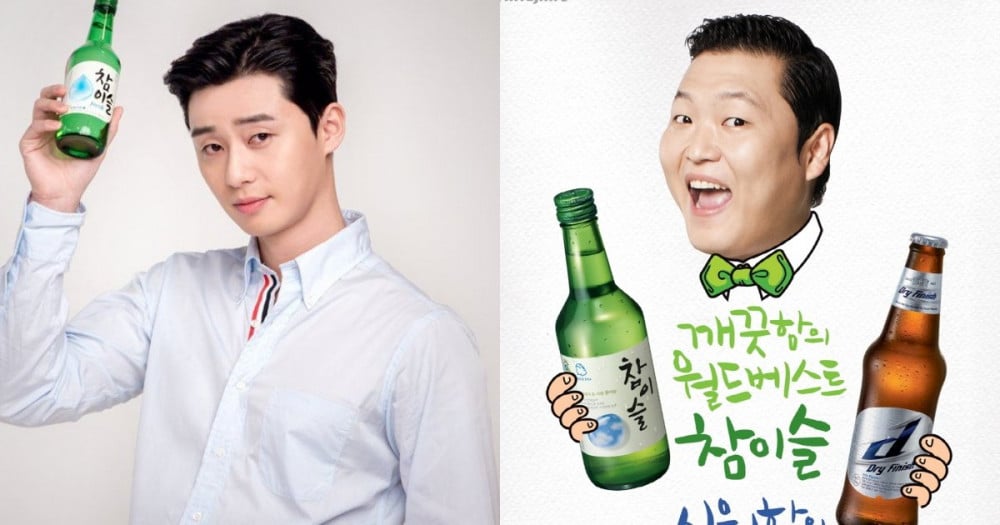 Nowadays, soju brands are usually endorsed by women. However, only two years ago, male celebrities were selected as soju models. Here are six stars who were once the faces of soju brands!
1. Kang Dong Won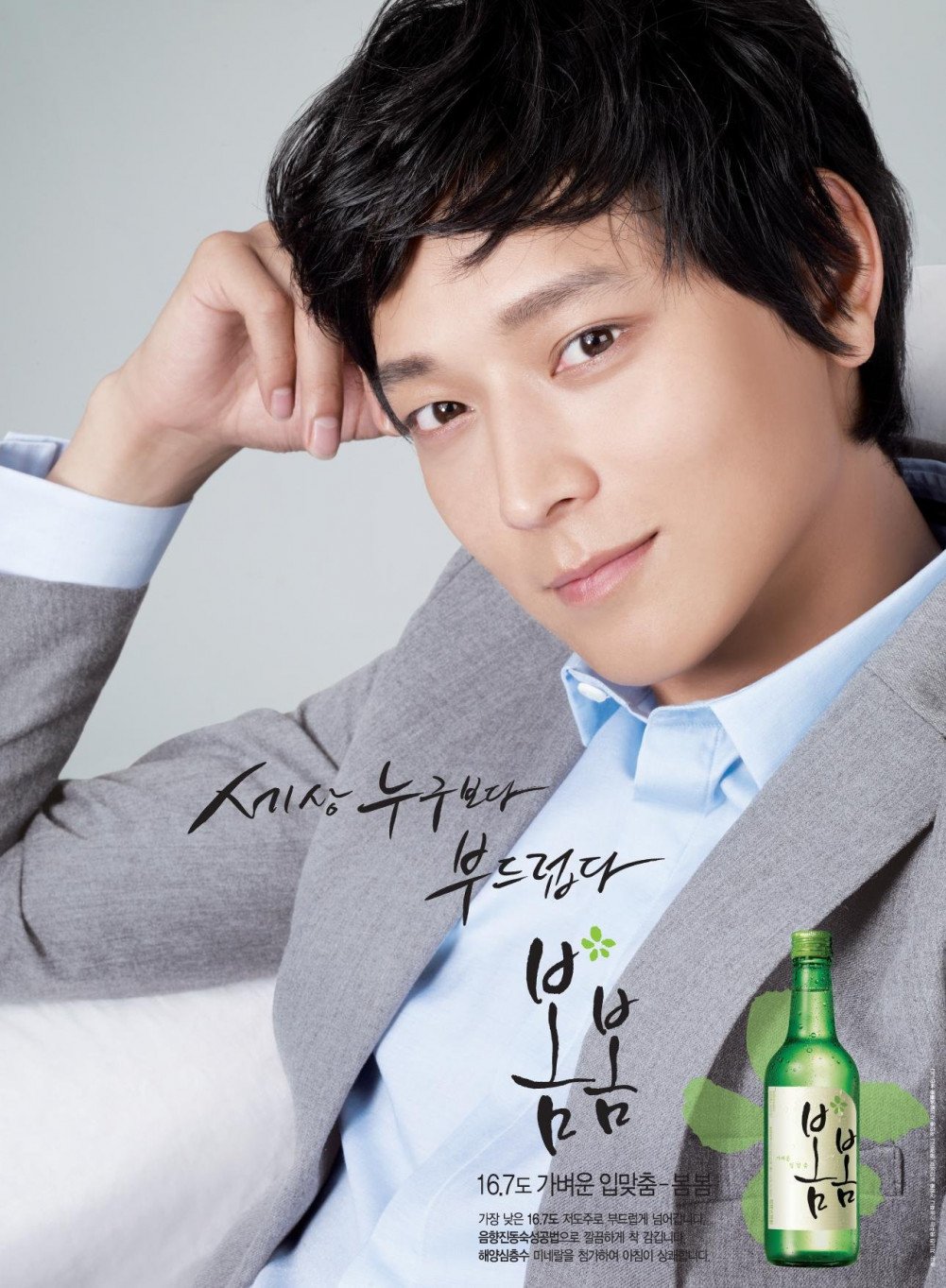 In 2009, Kang Dong Won was the face of the Daesun's soju brand 'Bom Bom.' At the time, the soju was targeted at women in their 20s and 30s. At the time, Kang Dong Won was selected to be the face of the brand due to his ability to appeal to women's pure and innocent side, as well as his ability to showcase a man's sexiness.
2. Park Seo Joon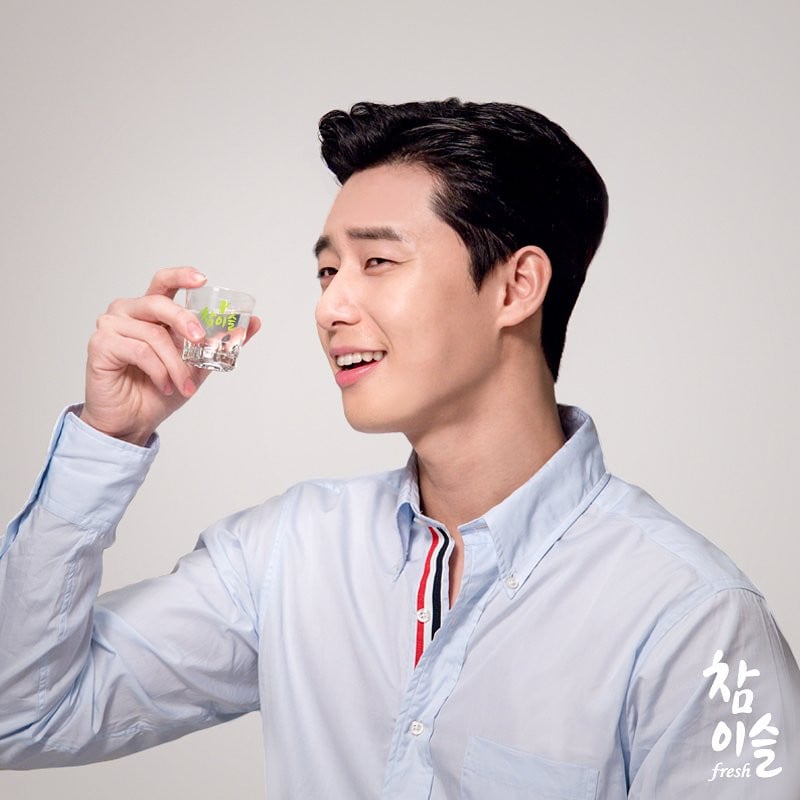 In 2019, Park Seo Joon was selected as the new face of Chamisul Soju alongside actress and singer IU. He was selected due to his overwhelming support from young women, which would help the brand become more popular among female consumers.
3. Jo In Sung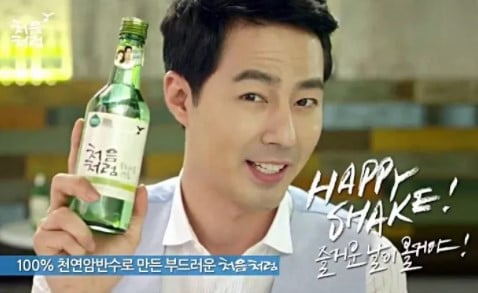 In 2013, Jo In Sung was named the newest brand endorser for Chum Churum soju. The brand usually uses female celebrities for their endorsers but opted to work with Jo In Sung as the product is known for its sophistication and smoothness. As Jo In Sung is known for his warm-hearted characters in dramas, he was the perfect match!
4. Kim Young Kwang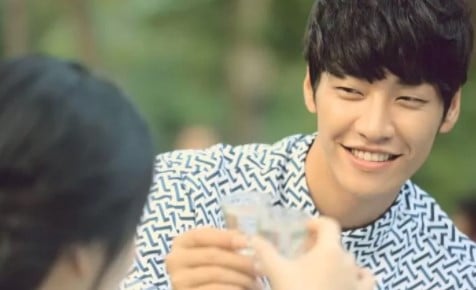 In 2013, Chamisul selected actor Kim Young Kwang and actress Lee Yoo Bi. The two were named the new models after Moon Chae Won and Yoo Ah In. The advertisements Kim Young Kwang and Lee Yoo Bi showed the fresh feeling of lovers.
5. Lee Soo Hyuk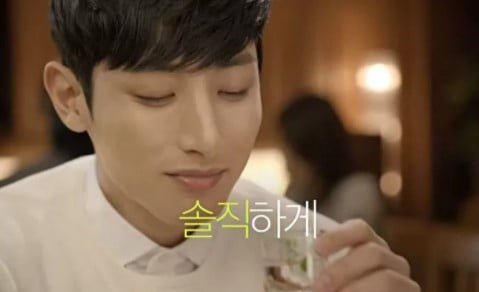 After Kim Young Kwang, Lee So Hyuk was named the new endorser of Chamisul soju. With his warm smile and sharp features, he successfully makes women's hearts flutter. According to the brand, Lee So Hyuk was chosen to represent Chamisul for his clean and friendly image.
6. PSY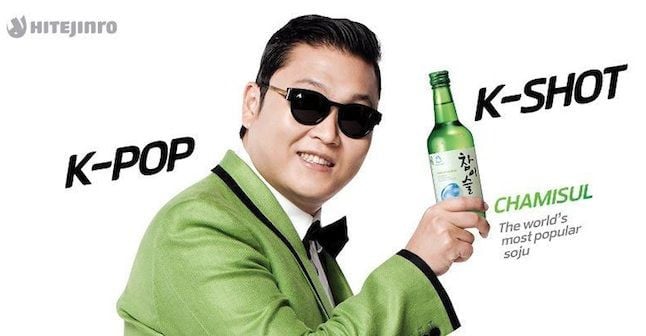 After taking the world by storm with "Gangnam Style," PSY was selected as the newest endorser for Chamisul in 2014. Considering that most male celebrities selected as soju endorsers are actors, Chamisul selected PSY was considered a bold choice. However, the reason they went with PSY is clear - he is a worldwide icon!