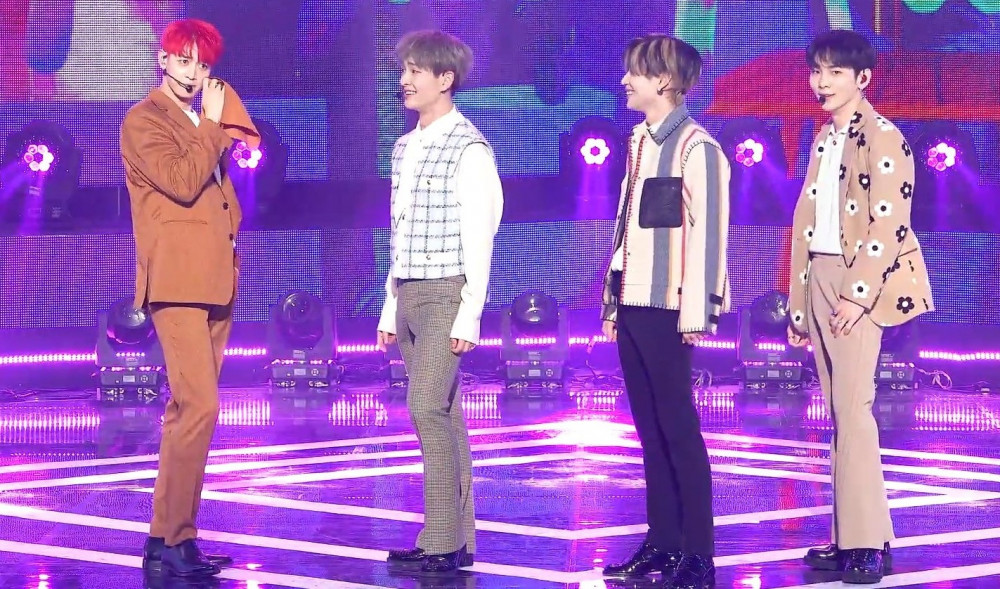 SHINee's hilarious ending fairy moments had netizens burst out laughing.

Shortly after the February 27th episode of 'Show! Music Core' aired, a post titled "SHINee's Minho's ending fairy on today's episode of music core lol" gained attention. The post introduced a viral tweet that showcases a clip of Minho pretending to wipe his sweat and tears for his ending fairy moment.
Over 500 netizens left their reactions in the comments, mostly with a lot of lols. Some of the comments are: "Omfg lol", "Omg SHINee is just too funny", "These boys are handsome mad lads lol", "Istg they are pure craziness", "Can I expect more from them? lmao Who's going to top him off tho", "I can't believe a guy can be this funny and handsome at the same time", "So cute and funny lmao", "They still exude professional vibes while being funny and goofing around lol"
The original poster also added Key's ending fairy moment later as many others requested in the comments, which is shown in the below tweet.
Do you also find SHINee hilarious?