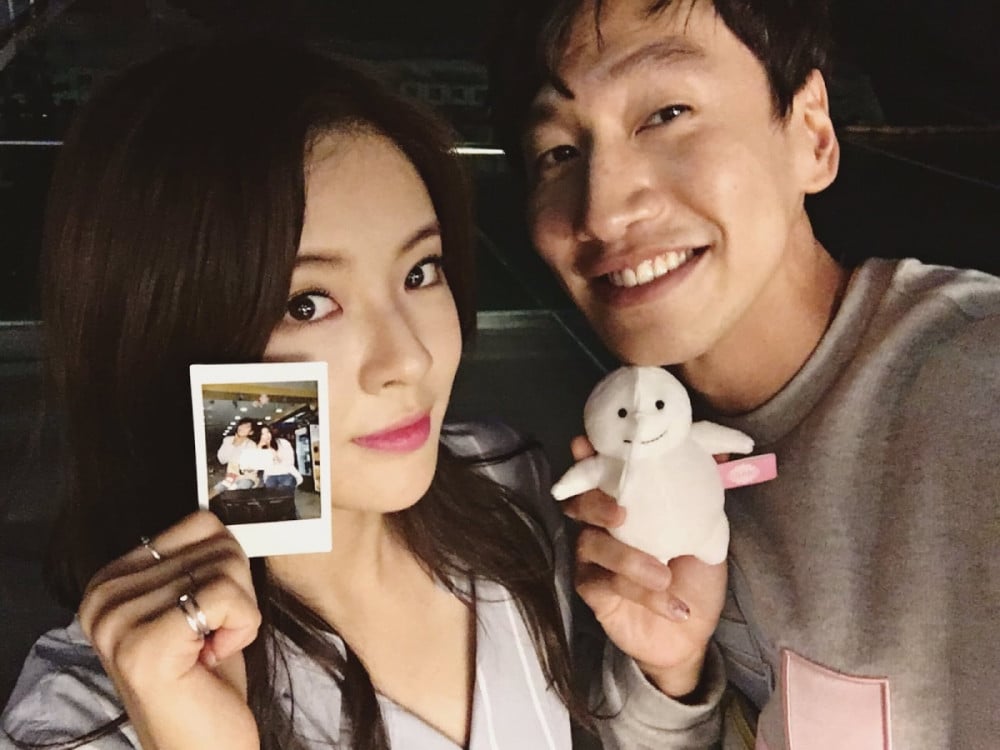 Lee Sun Bin revealed her relationship with Lee Kwang Soo is still going strong.

On the February 3rd episode of 'My Fantasy House', Lee Sun Bin and Park Ki Woong featured as guests, and they realized they both live in the same area. When host Park Mi Sun asked if they'd ever ran into each other, Lee Sun Bin responded, "I've never even ran into him for work."

Park Mi Sun said, "Today, the guests are looking for a house to be with someone who is more precious than themselves," and Jang Sung Kyu referred to Lee Kwang Soo, telling Lee Sun Bin, "Do you happen to have a tall person to live with?"

Lee Sun Bin was obviously caught offguard as she replied, "Yes, there's a tall person."

In related news, Lee Kwang Soo and Lee Sun Bin confirmed they were dating in December of 2018.